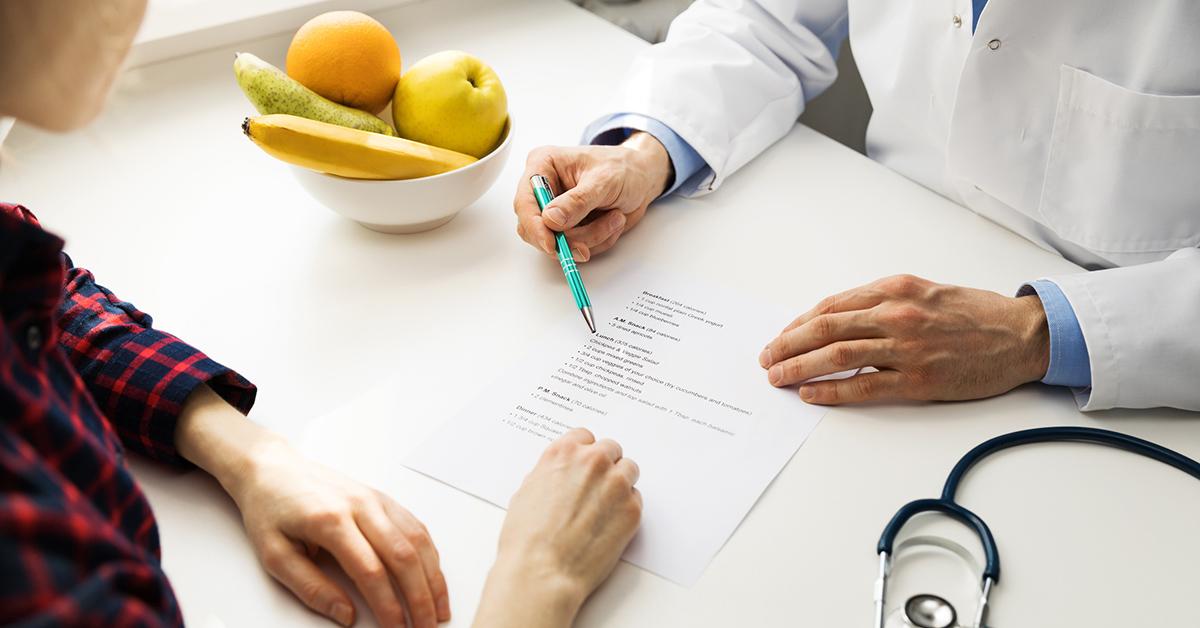 Dr. Now's Diet for 'My 600-lb Life' Has Some Good Pointers for Anyone Trying to Lose Weight
For patients on , change begins with Dr. Younan Nowzaradan. While, of course, the change must also come from within, the renowned weight loss surgeon — known affectionately as "Dr. Now" to his patients and fans alike — offers a pre-weight loss operation diet plan that has gotten people all over the country on the right path for a major and necessary life change.
Article continues below advertisement
As fans of the show know, people travel to Houston from all over to see Dr. Now and begin to change their lives, and — without fail — the first step on that journey is Dr. Now's tested-and-true diet plan.
While word of their newly implemented weight-loss regimen is often met with resistance, it's not only an undeniably valuable part of the process, but also an important lesson for anyone trying to lose weight.
Article continues below advertisement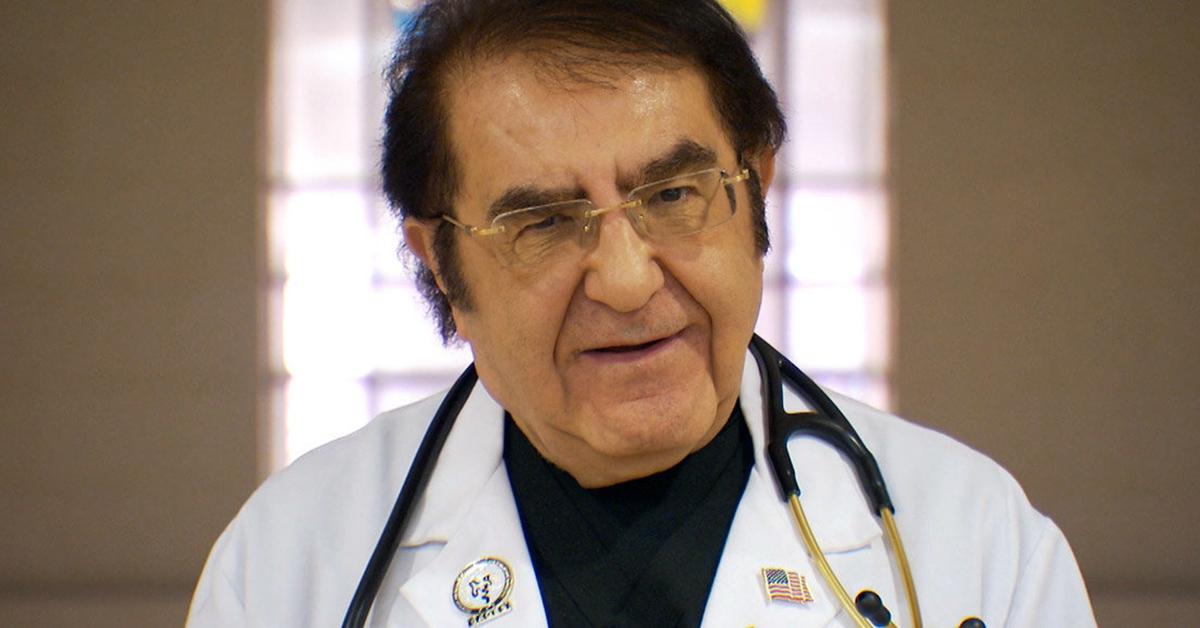 My 600-lb Life's 1,200-Calorie Diet Is the First Step for Those Looking to Lose Weight 
Article continues below advertisement
When contestants on the show — or "regular" people who seek the 73-year-old doc's guidance when it comes to weight loss — visit Dr. Now's office, they are actually given a customized diet plan created by Dr. Now himself with that individual's needs in mind. However, all of Dr. Now's diet plans are similar at their core, beginning with restricting every patient's intake to somewhere between 1,000 to 1,200 calories daily (something which, more often than not, does not sit well with Dr. Now's on-camera patients).
By limiting the patient's daily caloric intake, Dr. Now not only ensures the patient is taking initial steps to living a healthier lifestyle, but also teaches the patients to limit their consumption following their surgery. Additionally, the initial diet plan often gets patients to a healthy stage at which point they can be medically cleared for the surgery.
Article continues below advertisement
As Dr. Now states on his website, the most commonly performed restrictive surgeries — the ones we see most often on the show include the Lap Band System and the Vertical Sleeve Gastrectomy — "may address the mechanics of how much food you will need in order to feel full, or how much of the nutrients and calories are absorbed into your system, but the surgery does not control your own post-surgical behavior." In other words, yes — the surgery helps you lose weight by decreasing the size of the stomach — but still, it's up to the patient to actively make a change about his/her eating habits, even after the surgery is performed.
On Dr. Now's website, he breaks down a preliminary diet for people looking into weight loss surgery; on the generic outline, he offers guidance on how much of each food group an average adult man or woman should consume based on the USDA's guidelines.
Article continues below advertisement
Here's (Basically) the Exact Menu Given to People on the My 600-lb Life Diet
At its core, everyone on the show is told to follow a low-carb, low-fat, high-protein diet; they're also told to avoid sugary snacks and drinks, as well as high-carb foods like potatoes (in pretty much any form, be it chips, french fries, or mashed potatoes), rice, pasta, and cereal.
Article continues below advertisement
L.B. Bonner — who was featured on Season 6 of the show, shortly before his untimely death on Aug. 2 at the age of 30 — shared the exact sheet he was given by Dr. Now at his first visit, which can be seen below: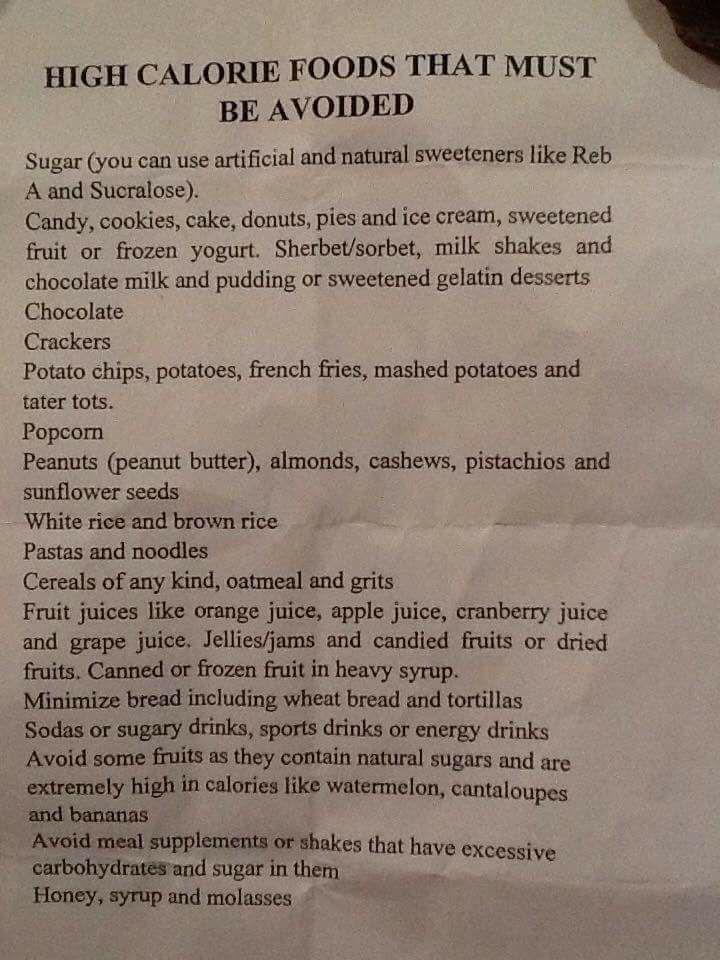 Article continues below advertisement
Yes, the Before-and-After Photos Prove the My 600-lb Life Diet Really Works
In the six seasons that the show has been on the air, people looking to change their lives have seen incredible results. Of course, the results wouldn't be possible without the necessary surgery — but as Dr. Now explains time and time again, the willingness to lead life on a healthy path begins with the decision to change one's eating habits and behavior, and must be maintained long after the procedure.
Article continues below advertisement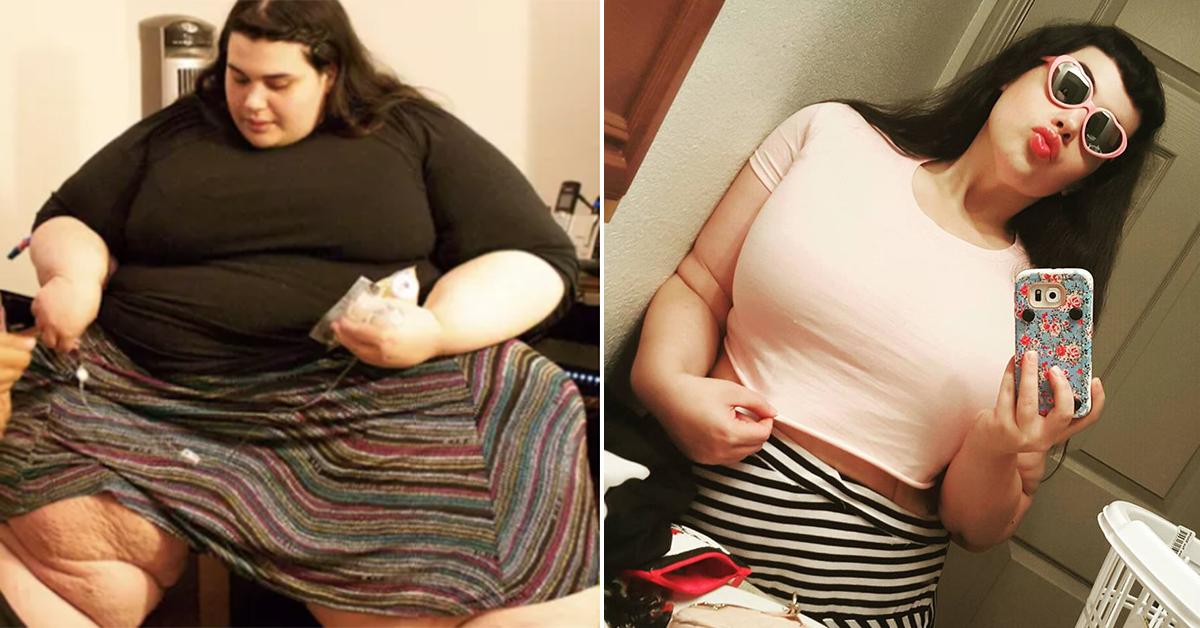 Amber Rachdis — who, can be seen above with her weight loss of more than 400 pounds since her 2014 appearance on the show — has been one of the show's many success stories; last year, she took to her Facebook to explain why changing your diet and embracing exercise is more important than simply having the surgery, especially when it comes to sustaining the weight loss.
Article continues below advertisement
When asked in February 2017 if she believed in the long-term success of the gastric bypass surgery, Amber wrote, "No. I do not. Not fully. I think it's a great tool for the temporary impact it has on the leptic cycle, stomach capacity, and insulin secretion processes of the body. I think mostly what it does is buy an overweight person time to learn new habits, get into therapy, and learn to make better choices on their own. Tons of folks need revision if they don't focus their energy on learning new skills while the surgery is super restrictive. Dr. Nowzaradan likes to say he has no permanent success stories. I may very well need a revision someday if I'm not careful."
What is Dr. Now's net worth? 
Dr. Now's net worth is also proof that his weight loss strategies work. According to reports, the Houston-based surgeon is worth an estimated $4 million thanks to his popular practice and his stint on the TLC reality series.
Watch Dr. Now on My 600-lb Life on Wednesdays at 9 p.m. on TLC.