'The Challenge' Star Nany Gonzalez Is Single and Ready to Mingle
ere are all the details of MTV's 'The Challenge' star Nany Gonzalez's ex-boyfriend and her history with co-star Johnny "Bananas" Devenanzio.
Tensions, love triangles, and fights — Oh my! The Challenge: War of the Worlds has officially kicked off and with higher stakes comes even more drama. If you think most of the action is happening in the battlefield — than you must not be a true fan of the show. Everyone knows the real showdowns happen inside the Challenge house.
Article continues below advertisement
We've watched relationships blossom … and eventually fall apart. We've seen girl fights, guy fights, and backstabbing at the ultimate level. Overall, after 33 seasons, we've seen it all unfold on the hit MTV show.
One of our favorite veteran cast members you'll see this season is newly single Nany González. During the premiere episode, viewers watched as Nany kissed Bachelorette alum Chase McNary. However, the brunette beauty was also getting pretty flirtatious with ex-boo Johnny "Bananas" Devenanzio. We would not be surprised if the two exes created sparks during their time on the show — as history does have a way of repeating itself.
Article continues below advertisement
What happened with Nany's ex-boyfriend? 
Nany, who is a medical aesthetician in the real world, recently revealed that she had just gotten out of a serious three-year relationship, and even compared the breakup to a divorce. "i basically just went through a divorce," she told the network. "So I was feeling free... I'm a single girl, I can do what I want to do."
Unfortunately, there are no photos of the mystery ex on Nany's Instagram page.
Article continues below advertisement
Nany and Johnny Bananas' relationship history:
In the MTV War of the Worlds After-Show, Nany broke down her relationship history with Bananas and where they all started. The reality star was originally cast on the Real World: Las Vegas in 2011, and when she finished filming, the two started talking.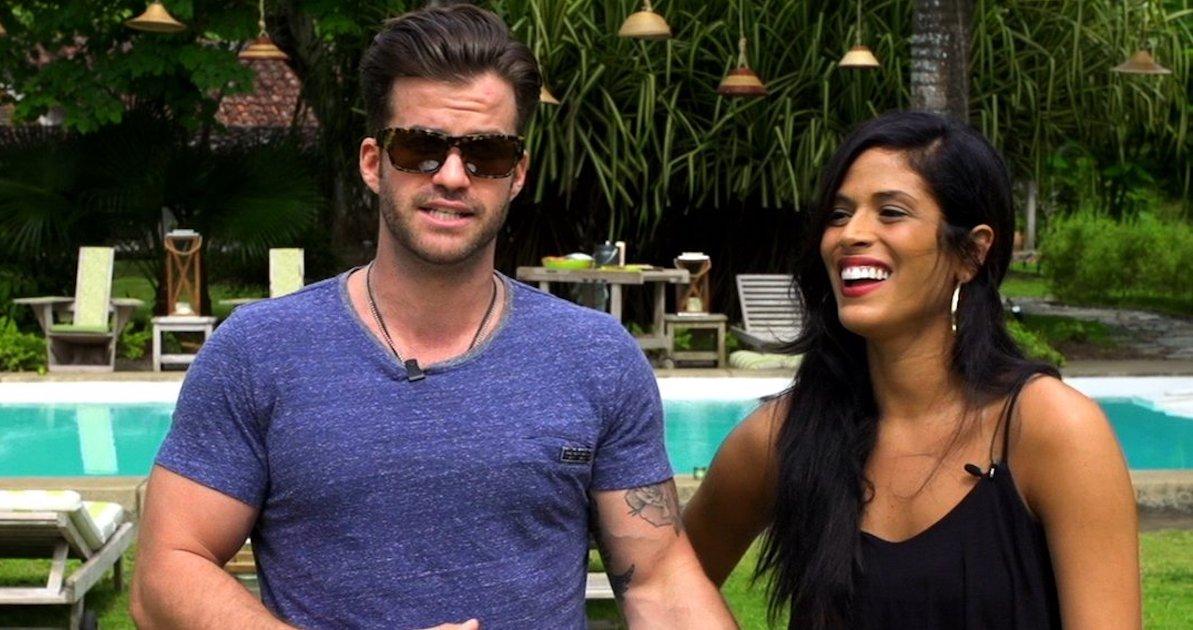 Article continues below advertisement
"I was living in Arizona and he's in Southern California. So we just had this cool relationship…it is what it is," she revealed. While she didn't go into details about what transpired between the two, she didn't deny that it was more than just a friendship.
"I cut him off and stopped talking to him because I didn't trust him," she explained further. "Then, he and I didn't speak or see each other until our first season of The Challenge together, which was Rivals II."
While shooting Rivals II, the duo once again connected. "Since then, we've been cool," Nany added. "Here's the thing about Johnny — and people can say what they want — we have fun together. He's just a fun person to be around."
Article continues below advertisement
Johnny, the long-running MTV challenger, previously dated Olympic snowboarder Hannah Teter for five years before the two ended their relationship in 2017. Though he was most recently linked to Big Brother star and fellow challenger Natalie Negrotti in 2018, the two casually just dated before deciding to pull the plug on their relationship.
However, with both Nany and Johnny Bananas single again, we wonder if the two vets will spark a fire during the season.
Catch new episodes of The Challenge: War of the Worlds Wednesdays at 9 p.m. EST on MTV.