These Horror Stories From Waiters And Waitresses Will Make You Lose Your Appetite
Horror stories from waitresses will make you happy you have a different job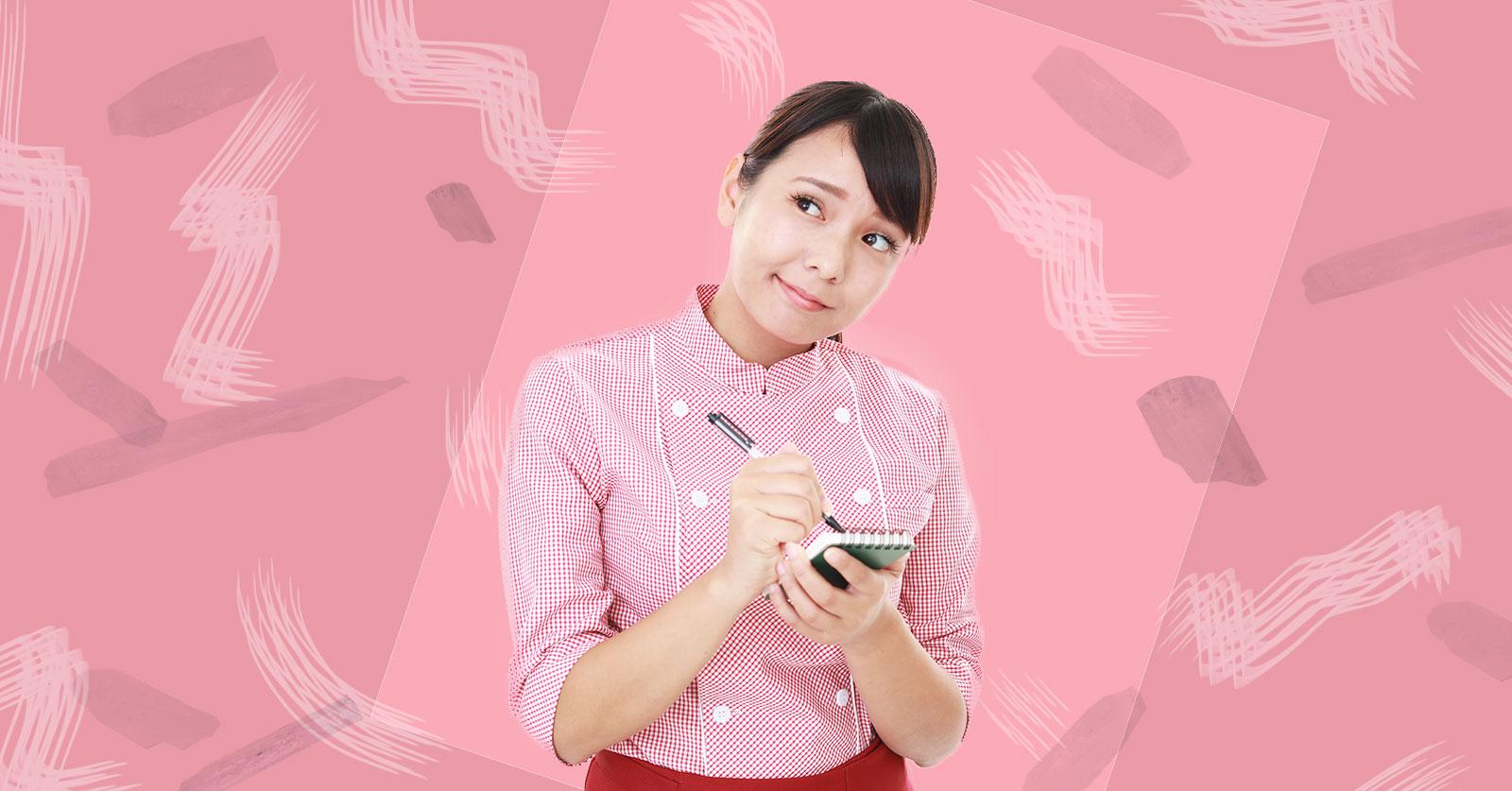 The summer camp where I used to work would have bunks rotate to be on dining hall duty. It basically just meant serving food as people came through the line, and cleaning up afterwards. Every Sunday, I would do something kind of mean but do not regret it at all.
Every Sunday at lunch, the oldest campers would make deli sandwiches for everyone. The first step was asking for either a roll, sliced bread, or a wrap. I would go up and ask for a roll and when they gave me one I would very angrily say, "That's a bun!" According to the FDA, there is no difference between a roll and a bun, but the kids didn't know that. So they would frantically look at their assortment before I said, "Ugh. Forget it!" and stormed off.

I did this every week for years and no one ever caught on. I think I can safely say I am someone's worst customer, and I am okay with that. That said, I have nothing on these horrible customers, as relayed by their waiters and waitresses of Reddit:
Article continues below advertisement
Seems reasonable.
Do you see what I am doing?
Article continues below advertisement
He was an 80-year-old child.
How about a little gratitude?
Article continues below advertisement
I thought we were allowed to smoke here!
How dare you!
Article continues below advertisement
Why would anyone do this?
What do you think their home looks like?
Article continues below advertisement
This is all your fault!
Poor guy.
Article continues below advertisement
Ha! Kids will be kids, amiright?
I have a deadly allergy but it isn't THAT bad.
Article continues below advertisement
Hey. That quarter could come in handy.
She seems nice...
Article continues below advertisement
You guys have the best water!
Worst is a big group coming in on a Sunday. Ordered endless chip appetizer, waters all around, asked for extra lemons (you can see where this is going...).. stayed for a few hours, total bill? Like $6. Got tipped 50 cents for having to wait around on them for literally my entire shift.
Neither Target nor Starbucks will stand for it.
Article continues below advertisement
That'll show him!
Worked as a bar back. I accidentally dropped a fork on a very drunk dude's foot, who got angry and shook his head and grumbled about it, shocking I know. Bits of food fell on the ground as well, so I grabbed a towel to clean it up. I look the man in the eye to let him now im on the floor cleaning next to him. He then proceeds to stand up and step on my hand as he walks to the bathroom. It hurt like a bitch, and I yelled out in pain. He didn't acknowledge it at all but chuckled as he walked away. Sadly there wasn't much I could do, I just got angry and walked to the back to calm down.
Go back to England if you want to speak only English!
Article continues below advertisement
Does she know how Subway works?
Tread lightly.
Article continues below advertisement
Well, it did grab her attention.
Why not just eat the clam chowder?
Article continues below advertisement
It isn't his fault he doesn't understand how restaurants work.
He ended up starving to death.
Article continues below advertisement
People are the worst.
A family of six dined and dashed on Thanksgiving. It was already a rough thing to be working a family holiday, knowing my tribe was at home enjoying themselves- but to have to miss out on what should have been a good tip; it was just salt in the wound. At the end of the night, I just cried. All of the servers rallied around me and tried to offer me a portion of their tips to make up for a loss. I couldn't accept it, so they got me drunk and drove me home instead. They are awesome people.
Oof.
I'm gonna mix things up and tell y'all about a time that I was the idiot when I was a server.
These three black women came into the restaurant with their four little kids and I led them to their table, welcomed them, yadda yadda. By the time I was asking what they wanted to drink, the kids were already bored and had started climbing on the tables and chairs. I honestly thought it was cute so I said, without thinking, "aw you have a little family of monkeys!"
Immediately, I realized my mistake. My eyes widened in horror as theirs widened in surprise. I hoped they would ignore it but one of the women turned to the two and loudly asked "did this bitch really just" and I ran away.
I served them their food and spent an entire hour avoiding eye contact as I didn't know what I could say that wouldn't make things worse.
When they left and I went to collect the bill, one of the women actually left me a really good tip and a note that just said "it's okay!" With a smiley face. I hope her life is full of sunshine and happiness and goodness.
Almost enough to make you want to eat at home, am I right?