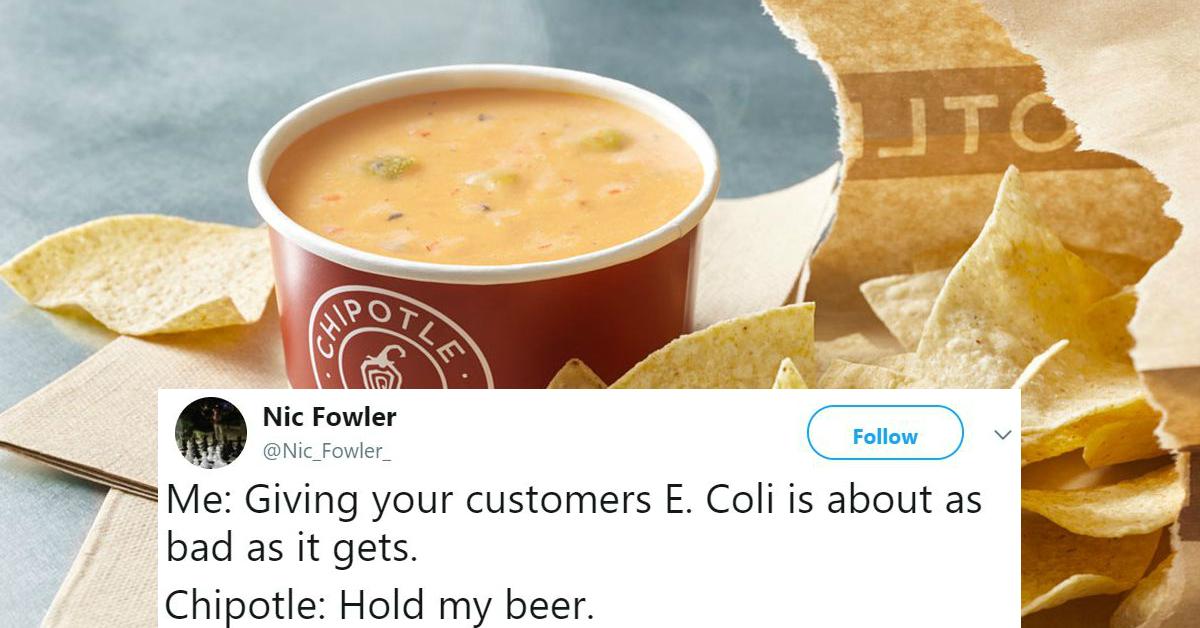 Internal Chipotle Memo Defending Against Public Backlash To Their New Queso Leaks Online
By Mustafa Gatollari

Updated
The only thing as satisfying as dipping your tortilla chips into a big glob of guacamole is slathering some ground corn goodness with melted, tangy cheese.
Which is why tons of people were eagerly awaiting Chipotle's newest item: queso.
There's just one problem with the burrito chain's latest culinary endeavor: some people don't like it.
And all of the queso hate isn't just affecting people's Twitters feeds: it's having a significant impact on Chipotle's earnings. The chain's stock dipped to the lowest its ever been in 52 weeks. This was only for a short amount of time, but still.
Chipotle's response to the PR fiasco probably won't inspire any confidence with investors, either. An internal memo from CEO Mark Crumpacker that Bloomberg grabbed a hold of seems to be standing loyal with the queso:
"The formal research we conducted prior to rolling out queso nationally showed very different results than what you might assume if you only looked at comments on social media. The decision to move forward with the launch was based not on social media comments, but instead on in-depth research and the sales impact in the test markets. We have made progress in making it smoother. But the bottom line is that we are not going to be able to replicate the gooey consistency of the queso you might get at the ballpark or at a movie theater because those products are not made from real ingredients."
Some might argue that Crumpacker can blame people's dissatisfaction with the texture of their queso all he wants - but it's the flavor that people also dislike. But he seems committed to telling Chipotle staff members to stand by their newest product, despite the haters. Have you tried it yet? (h/t grubstreet)