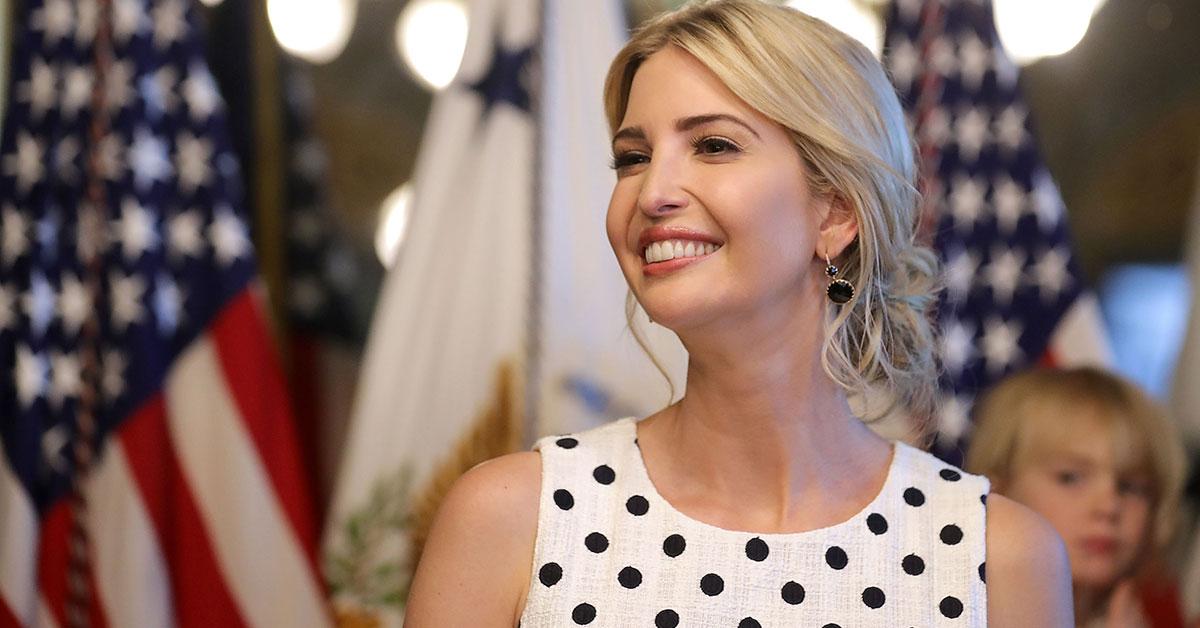 Twitter Is Roasting Ivanka Trump's 'US Weekly' Cover For One Controversial Reason
By Aimee Lutkin
Ivanka Trump has long been lauded as the "reasonable voice" who will direct President Trump. To some people, this theory is holding less and less water as the things Ivanka is supposed to bending Trump's ear about keep ending up in disaster, like his decision to withdraw from the Paris Accords. Now, some people are questioning Ivanka's motives.
On Wednesday, the Internet went wild when US Weekly shared a new issue featuring an interview with Ivanka, and the cover features the phrases "Ivanka takes a stand" and "Why I disagree with my father." It's worth mentioning that US Weekly is owned by American Media, the same company that owns the National Inquirer, a publication that reportedly has a "very close" relationship with Donald Trump. In fact, the interview doesn't even explicitly say what she strongly disagrees with him about, making it the puffiest of puff pieces that anyone who feels sympathetic to Ivanka can read into however they want.
The subtitle elaborates: "Balancing her personal ideals with love and loyalty to her father, the president's daughter will always fight for what she believes in."
Are people fooled by her sudden placating appearance?
No, not really. In fact, Twitter had a blast roasting the phrase, "Why I disagree with my dad," with journalist Lauren Duca sharing a picture of Luke Skywalker alongside the comment:
This set off a comment war over who could come up with characters who had the worst dads in history:
But some of those characters are actually pretty good guys in the end. More people commented on that in their posts about the cover:
But I personally think this hits the nail right on the head:
What do you think about this reaction?