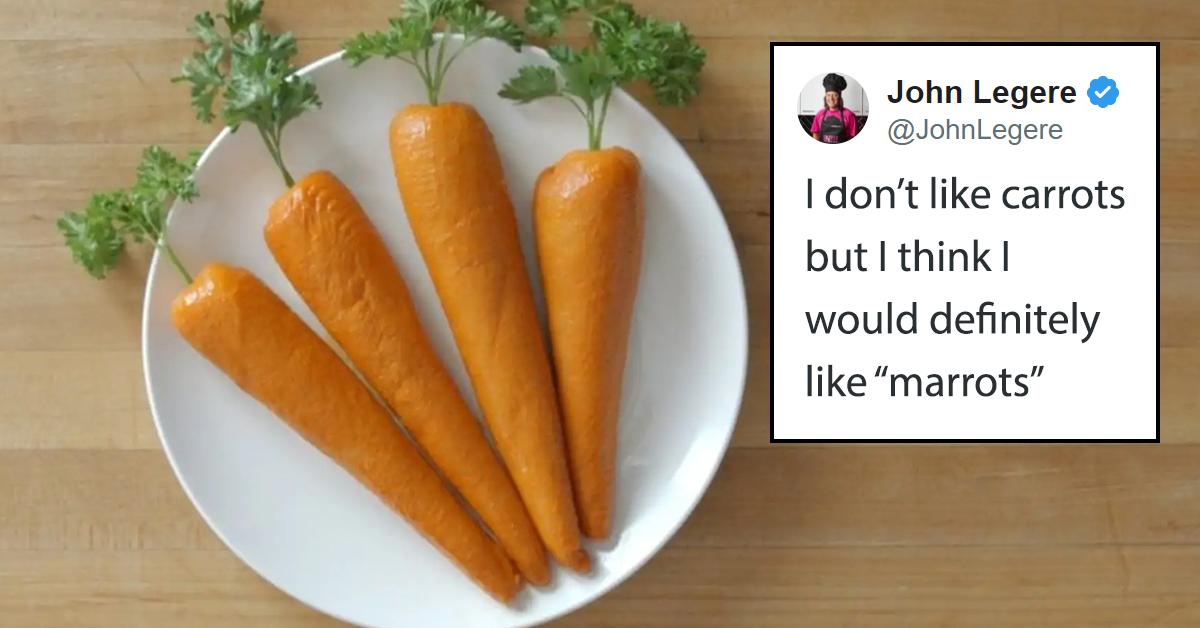 Arby's Made a Carrot Out of Meat Because Vegans Keep Making Meat Out of Vegetables
Plant-based burgers are all the rage. According to data from 2018, sales have skyrocketed by 24 percent over the last 12 months topping $670 million. Part of that is down to fast food chains embracing the trend, with Burger King being just one chain now offering whoppers with an Impossible Burger patty.
Article continues below advertisement
But one fast food chain that's known for not being particularly vegan or vegetarian friendly is Arby's. They offer everything from venison, elk, and duck which isn't at all surprising given that their slogan is "we have the meats." But now, they may have gone just one step too far with their strangest concoction yet: the "megetable," a vegetable made out of meat.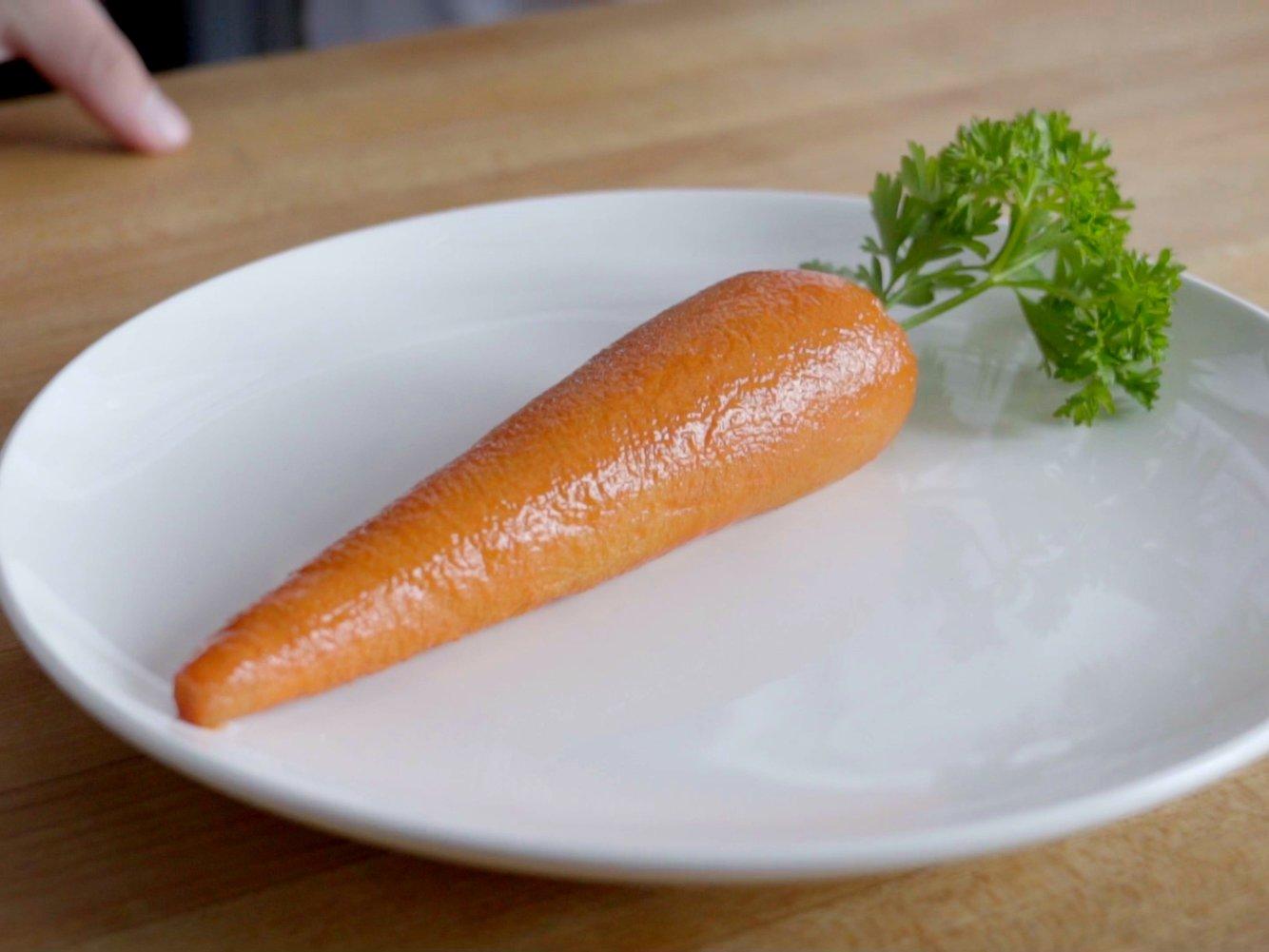 Article continues below advertisement
Arby's megetable, the "Marrot," isn't as it appears. The orange vegetable is actually made entirely from turkey breast.
Neville Craw, Arby's brand executive chef, created the Marrot with sous-chef Thomas Kippelen, and boasts more than 30 grams of protein and more than 70% of the recommended daily amount of vitamin A.
Craw told INSIDER that Arby's decided to create the Marrot because it's what the chain does best. INSIDER, who got a sneak peek at the Marrot, said that it was "shockingly reminiscent of a carrot in both taste and appearance." They add that the fake vegetable had a "sweet maple taste with earthy, herb-filled undertones."
"Creating the Marrot was really about staying true to our brand more than anything else," Craw said. "We really focus on how to connect with our customers and how to bring the best thing to the table."
Article continues below advertisement
Arby's has famously promised not to partner with any meat substitute companies as their competitors flock to work with the likes of Impossible Foods.
"Arby's is not one of the restaurant companies interested in working with Impossible Foods," Arby's said in a statement this May. "The chances we will bring plant-based menu items to our restaurants, now or in the future, are absolutely impossible."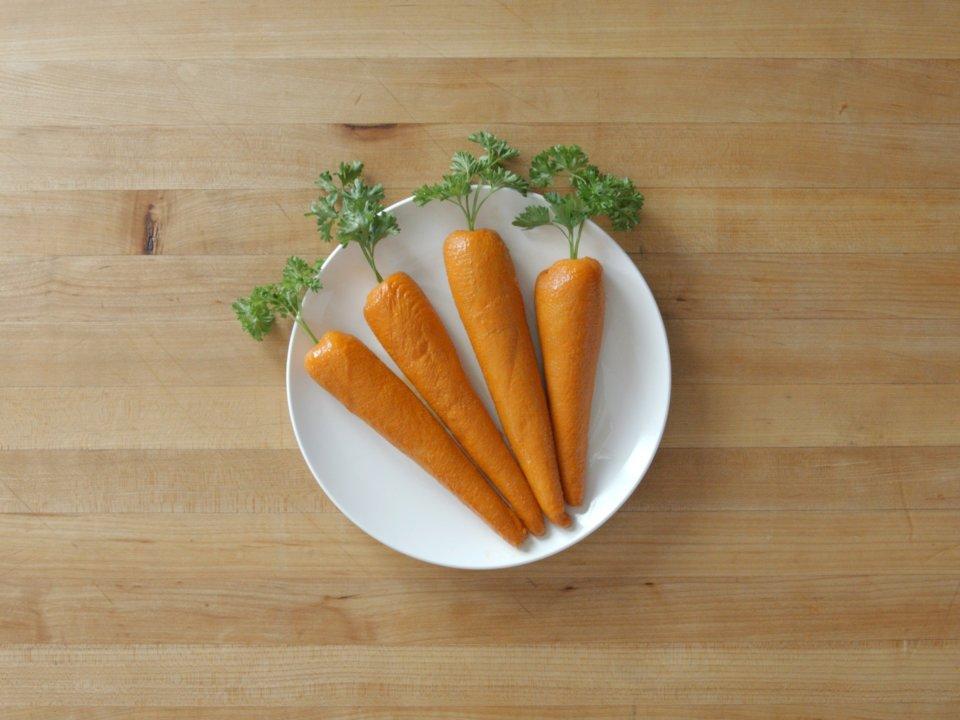 Article continues below advertisement
Craw said that the Marrot is easy to produce at home or on a large scale, and that he feels "pretty food" about the fake vegetable making it onto Arby's menu.
"No promises," Craw said. "But it's starting to look like it could be heading in that direction."
Unsurprisingly, the creation has led to some mixed opinions on social media. Many think that the Marrot is science taking yet another step too far.
Article continues below advertisement
Others just aren't down with the idea.
Article continues below advertisement
Article continues below advertisement
Many others just want to give the Marrot a try before judging.
Will you give the Marrot a try?