Airbnb Host Shares All the "Crazy" Things Guests Leave Behind — Including a Mystery Bag
An Airbnb host who shows off the items left behind by guests thinks they may have found a bag of blood just chilling in their refrigerator.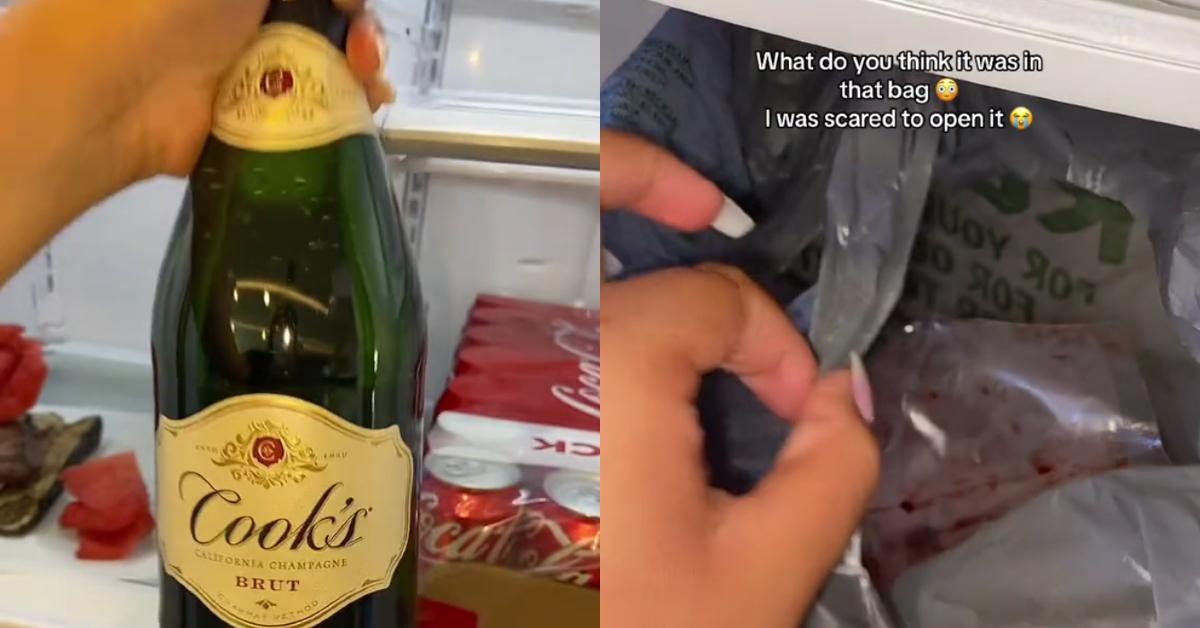 While there are a lot of folks who seem to think that Airbnbs are a scam these days, and are quick to highlight the ridiculous rules as well as usurious fees associated with not following a host's rental requirements to the tee, it's no walk-in the park to be an Airbnb host either.
Article continues below advertisement
That's because you're effectively leaving your property in the care of total strangers, who are more than likely using your space to party hearty: so it's not like they're going to treat it with the same amount of car as let's say, their own home or a loved one's.
TikToker @atouchofclass_miami often posts about their adventures in Airbnb hosting, and one video series they produce that's becoming increasingly popular are one that feature some of the items left behind by guests who rent from them.
Article continues below advertisement
In the 24th part of this series, they went through what one party left behind after a 2-night stay. Spoiler alert: it's massive quantities of unopened booze along with a bag that looks like it could be filled with blood.
Article continues below advertisement
The TikToker walks through their Airbnb and begins showing off the various items guests neglected to take with them upon checkout. They write in a text overlay: "What my guests left behind in my Airbnb (Part 24) -2 night stay-"
First, they open up a refrigerator to show various items, including a few cans of Truly Hard Seltzer. There were some cut vegetables: one of them appears to be a fat tomato and either some eggplants or ginormous mushrooms that were split in half.
Article continues below advertisement
The biggest scores were probably the huge case of 36 Coca-Cola cans and an entire box of Capri Sun, including a mixed fruit salad bowl that seemed to be entirely unopened.

Article continues below advertisement
As they search through the refrigerator some more, they extricate a bottle of Cook's Brut Champagne, along with a few bottles of Gatorade and various pitchers and jars of strange liquids.
And then, finally, the TikToker gets to a grey plastic Walmart bag resting in the side door of the refrigerator. Inside of that bag was another bag, filled with blood. OP remarks that they were "scared to open it."
Article continues below advertisement
The rest of the video sees them walking around the unit, where they spot several other bottles of alcohol resting on a glass dining room table: a bottle of Watermelon flavored Barefoot wine, Riesling, and Black Cherry Stella Rosa.

Article continues below advertisement
Apparently, they also left giant oversized wooden dice as well, which the TikToker shows off before the video ends.
Various commenters had differing opinions as to what they thought were the strangest things guests left behind.
For one commenter, they couldn't comprehend why anyone would leave behind that much unopened booze: "Leaving the liquor behind is insane"
This was a sentiment echoed by another TikToker who penned: "ho leaves wine behind though"
Article continues below advertisement
Another person seemed to wish that they were in the same position as the TikToker: "Man I would get so excited over alcohol left behind"

Article continues below advertisement
As for the bag of "blood" some folks had different ideas as to what it could've been. Seeing as there were so many different varieties of alcohol left behind, this person wrote: "I think the bag was a wine bag"
But there were folks who seemed to agree with the TikToker, writing: "what was the blood for? that scared me"
And then there were those who wondered what the Airbnb host did with all of the items that were left behind, but as one person wrote, there were a lot of items that they could've used for themselves safely, if they chose to do so.
Article continues below advertisement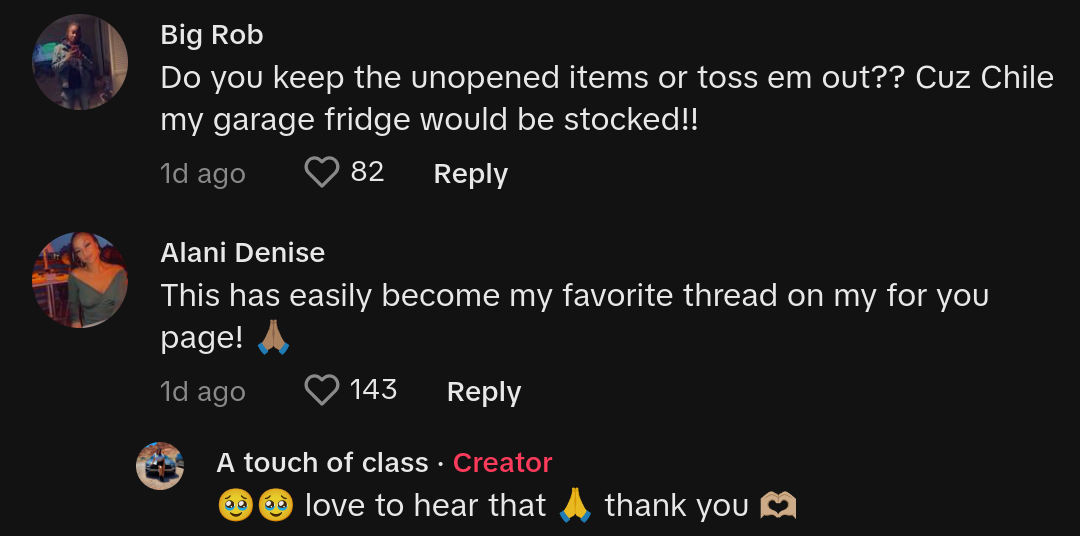 Would you ever abandon that many unopened bottles of alcohol and drinks at an Airbnb and hotel? And since there was a 2 day stay, why would these folks purchase so much stuff, just so that they could leave it there? Maybe they ended up partying outside of the room more than they thought they would?