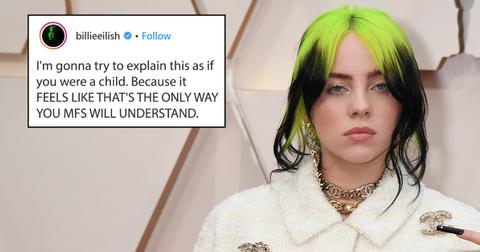 Billie Eilish Explains Why "All Lives Matter" Is Wrong and Damaging to Black Lives Matter
By Mark Pygas

Updated
The death of George Floyd has led to Black Lives Matter protests all around the globe. Obviously, there's been protests in the United States, but they've also spread to New Zealand, the United Kingdom, and Germany. But with the movement making headlines and taking over social media, there's also been a resurgence of the "All Lives Matter" movement.
Black Lives Matter was founded following the killing of Trayvon Martin in 2013. According to the foundation's website, their mission is to "eradicate white supremacy and build local power to intervene in violence inflicted on Black communities by the state and vigilantes."
Around the same time, some people started using the phrase "All Lives Matter" in response to Black Lives Matter. Many believe that the statement is a bland universal term that seeks to downplay racism and take focus away from the Black Lives Matter movement.
And in an Instagram post over the weekend, singer Billie Eilish explained to her followers on Instagram why people shouldn't be using the term.
"If I hear one more person say 'aLL liVeS maTtEr' one more f**king time I'm gonna lose my f**king mind," the artist started by explaining.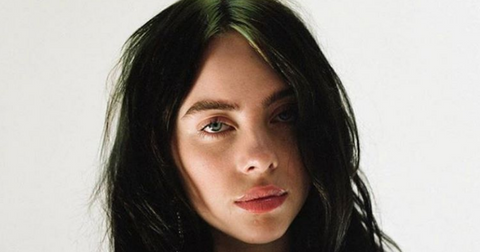 "Will you shut the f**k uuuuuuuuuuuuuuuuuuup???? No one is saying your life doesn't matter. No one is saying your life is not hard."
"No one is saying literally anything at all about you…. all you mfs do is find a way to make everything about yourself. This is not about you. Stop making everything about you. You are not in need. You are not in danger."
"I'm gonna try to explain this as if you were a child. Because it FEELS LIKE THAT'S THE ONLY WAY YOU MFS WILL UNDERSTAND," she continued.
"If your friend gets a cut on their arm are you gonna wait to give all your friends a bandaid first because all arms matter? NO you're gonna help your friend because THEY are in PAIN because THEY are in need because THEY ARE BLEEDING!"
"If someone's house was on fire & someone is stuck in the house, are you gonna make the fire department go to every other house on the block first because all houses matter??? NO! BECAUSE THEY DON'T F**KING NEED IT."
"You are privileged whether you like it or not. Society gives you privilege just for being white. You can be poor, you can be struggling.. and still your skin color is giving you more privilege than you even realize."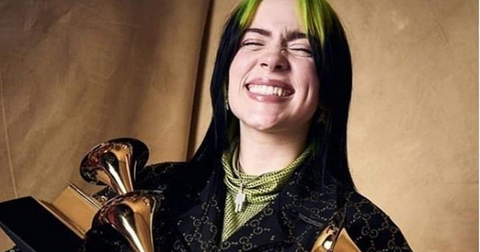 "IF ALL LIVES MATTER WHY ARE BLACK PEOPLE KILLED FOR JUST BEING BLACK? WHY ARE IMMIGRANTS PERSECUTED? WHY ARE WHITE PEOPLE GIVEN OPPORTUNITIES THAT PEOPLE OF OTHER RACES AREN'T?"
"THE SLOGAN OF #blacklivesmatter DOES NOT MEAN OTHER LIVES DON'T. IT'S CALLING ATTENTION TO THE FACT THAT SOCIETY CLEARLY THINKS BLACK LIVES DON'T F**KING MATTER!!!!!! AND THEY F**KING DO!!!!!!"
The artist concluded: "BLACK LIVES MATTER. BLACK LIVES MATTER. BLACK LIVES MATTER. SAY IT AGAIN," hashtagging her post "#JusticeForGeorgeFloyd."
The post has since gone viral, attracting over 6M likes.
The sentiment seemed to be shared by many. "Thank you," Tess Holliday wrote. "All lives can't matter until black lives matter."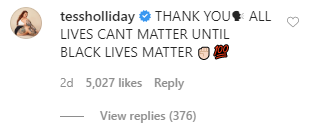 While Lewis Hamilton simply wrote: "You are great."

Ming-Na Wen added: "So young yet so very wise. Perfectly explaining this to those who need the explanation! Thank you!!!"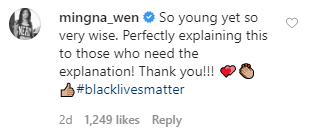 What do you make of Billie's explanation?