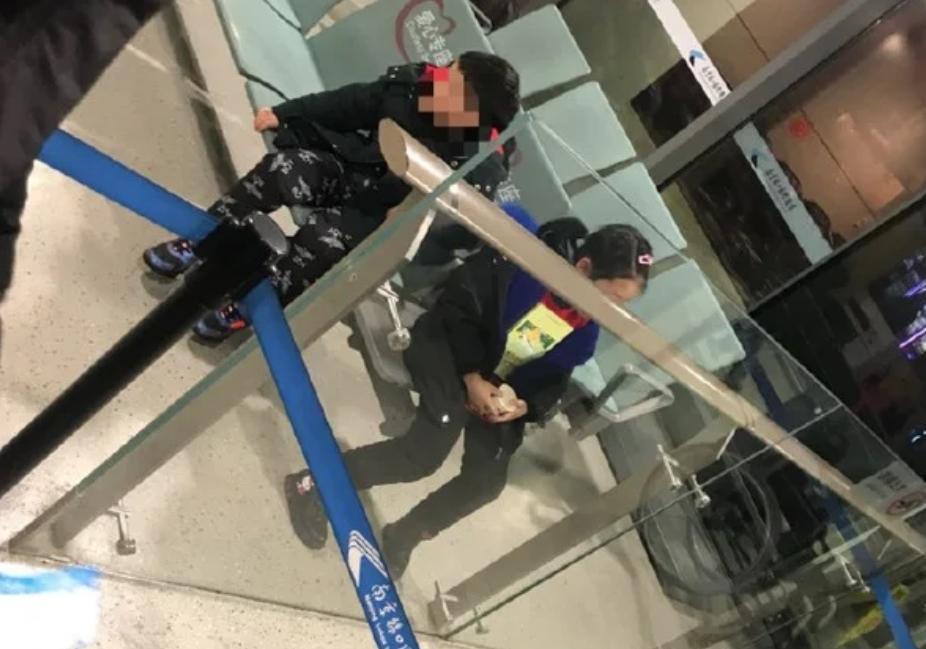 Couple 'Abandon' Kids at Chinese Airport After Son Is Refused Boarding Over Coronavirus
The boy had a fever and was refused boarding, but his parents got on the flight anyway.
A couple in China is alleged to have abandoned their kids at an airport after their son was refused travel amid the coronavirus outbreak.
The city of Wuhan has been put on lockdown amid the outbreak, which has made hundreds ill and killed at least 26 people. Other cities in the region have had travel restrictions imposed and airports across Asia are screening passengers for symptoms of the virus.
Article continues below advertisement
But one Chinese couple is in hot water after social media posts appeared to show them abandoning their kids and boarding a flight on their own in the city of Nanjing. A blogger on Weibo claimed that the couple's son was initally prevented from flying because he had a fever.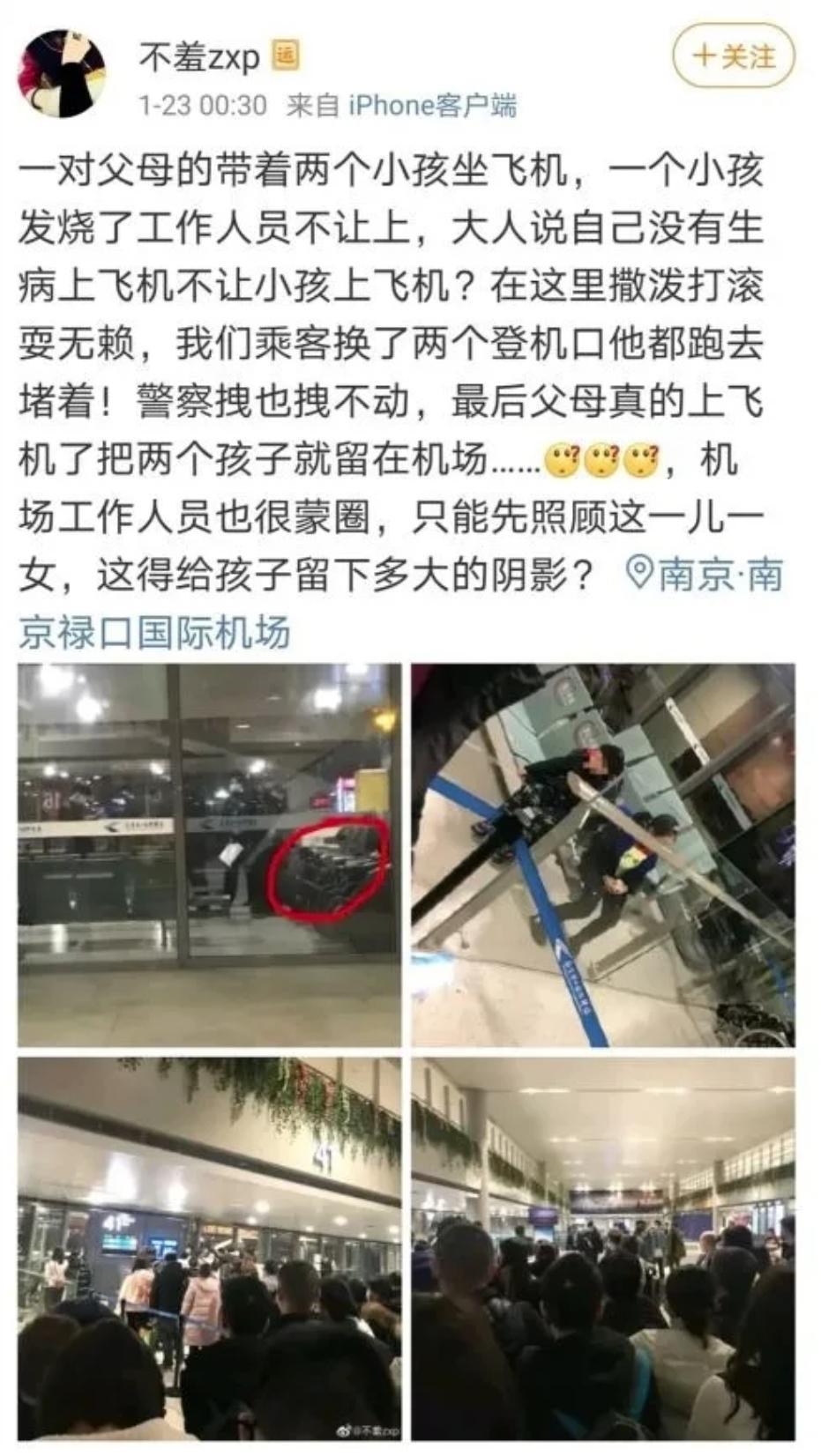 Article continues below advertisement
Yangzi Evening News reported that the family was trying to fly from Nanjing to Changsha. After the boy presented a fever of 38.5 degrees Celsius, he was refused boarding by the airline.
"The airline company did not allow [the boy] to board the plane, but the children's parents would not agree," a passenger told the publication.
The couple allegedly blocked the departure gate, refusing to leave until their children were allowed to board.
After two hours, police were called to mediate. "At last, workers let the adults onto the plane," the passenger claimed. They went on to add that "the children were simply left to sit in the airport by themselves."
Article continues below advertisement
Photographs shared by the blogger appear to show the couple blocking the gate and then the two children sitting alone in the airport. The Sun reports that "stunned" airline staff were left to look after the "abandoned" children when the parents boarded the plane without them.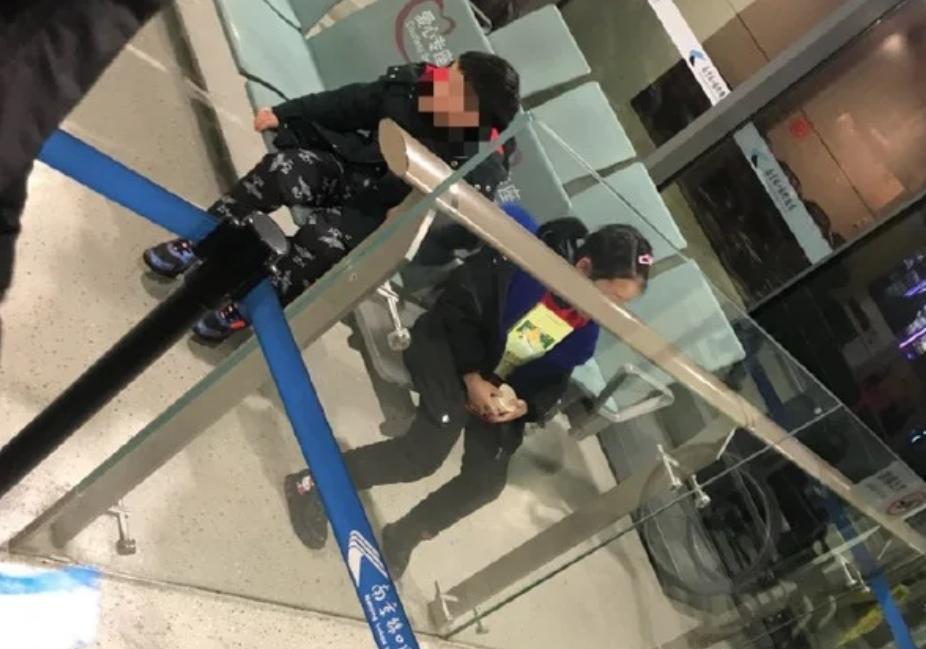 The boy and his sibling were eventually allowed on the plane sometime after their parents had boarded, but they were seated at the front of the cabin away from other passengers.
The two-hour flight was reportedly delayed for more than four hours over the incident.