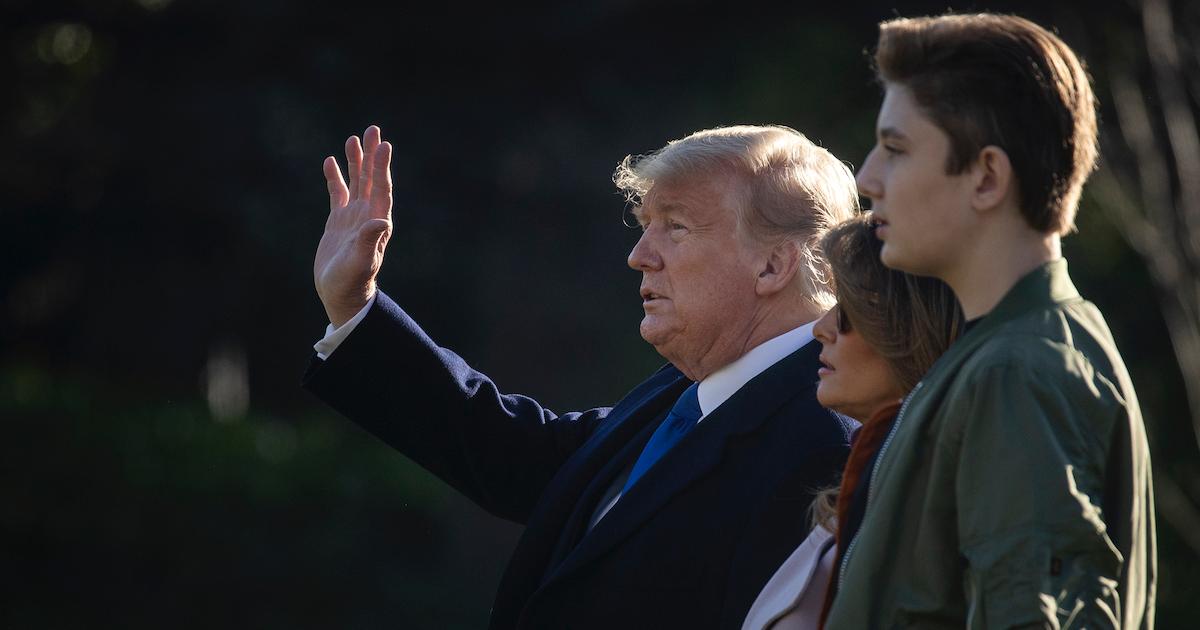 This Donald Trump Time Travel Conspiracy Theory Is Far-Fetched, but Mind-Blowing
If you're not familiar with this Donald Trump time travel conspiracy theory, here's what you need to know about the eerie coincidences.
Conspiracy theories exist for practically every major historical event there is — and there are plenty of far-out-there explanations for minor happenings, too. While it may be entertaining to read about these far-fetched tales of what "really" happened, more often than not, in-person witnesses and other proof can debunk most conspiracy theories. (Because facts and reality and all that jazz.)
Article continues below advertisement
With this in mind, a Donald Trump time travel conspiracy theory exists — and there are definitely some eerie coincidences involved.
Let's take a closer look at the details, along with the "evidence" that exists to back it up. Because although the POTUS has managed to further politically divide the nation during his time in office, this conspiracy theory about Trump is a doozy.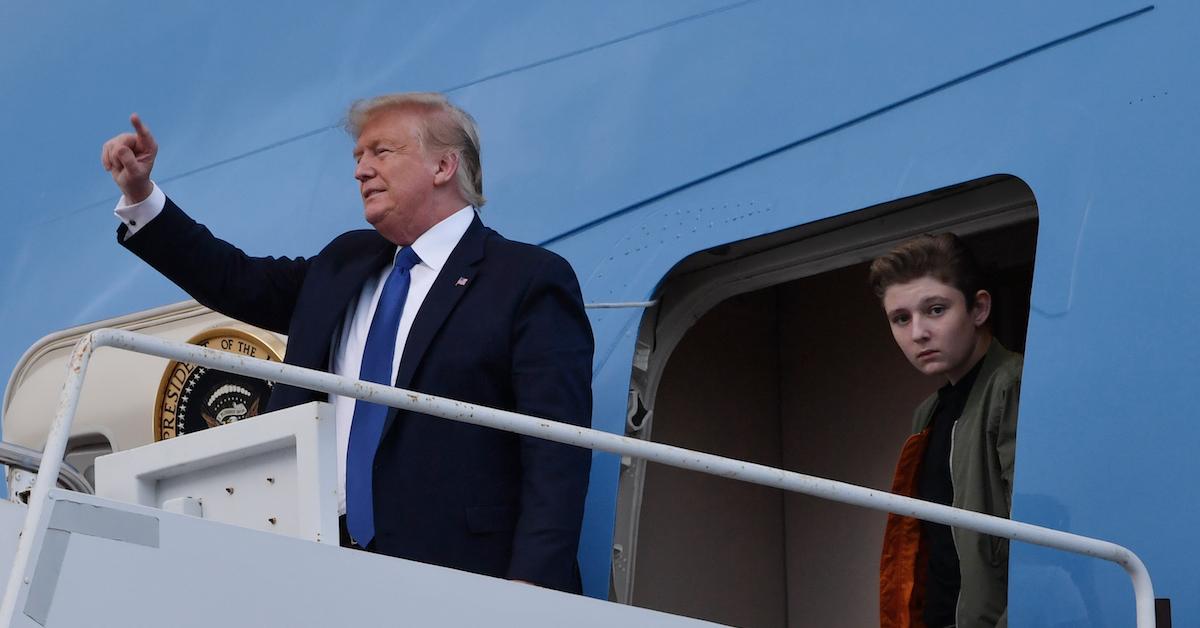 Article continues below advertisement
This Donald Trump time travel conspiracy theory is based on books from the 1890s.
OK, so the gist of this Trump-related conspiracy theory goes something like this: Donald Trump and his family time-traveled from a distant time to the current day with the goal of ruling over the U.S.
An odd set of coincidences serves as "proof" that this is true, and they stem from two books published in the 1890s. The books are titled Baron Trump's Marvelous Underground Journey and The Last President — and they were both written by Ingersoll Lockwood. (Snopes.com writer Dan Evon, among many others, has confirmed the books really do exist.)
Article continues below advertisement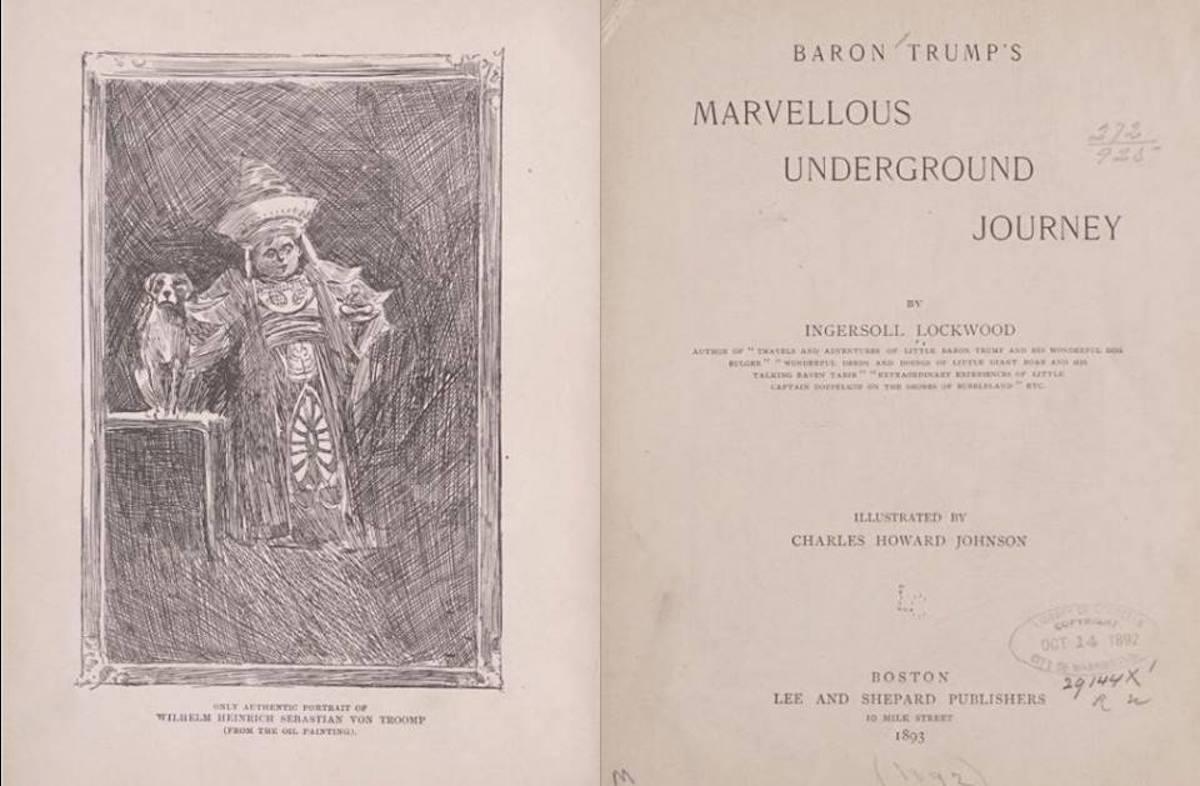 The Baron Trump book features a story about a boy who finds a secret portal and time travels. And although his first name is spelled differently than the POTUS's son — who spells it "Barron" — there are some compelling coincidences if you look more closely.
Article continues below advertisement
"Trump's adventures begin in Russia and are guided thanks to directions provided by 'the master of all masters,' a man named 'Don,'" according to Snopes. "Before leaving for his voyage through the unknown, Trump is told of his family's motto: 'The pathway to glory is strewn with pitfalls and danger.'"
So far, we've got a character named Baron Trump who is guided by a man named Don. But here's where things get really creepy.
Article continues below advertisement
Meanwhile in The Last President, Lockwood begins his story in New York City in early November. People in the book were in a panicked outrage following the election of an "enormously opposed outsider candidate." (Sound familiar?)
Article continues below advertisement
"The entire East Side is in a state of uproar," police officers shouted through the streets, warning city folk to stay indoors for the night, according to Newsweek. "Mobs of vast size are organizing under the lead of anarchists and socialists, and threaten to plunder and despoil the houses of the rich who have wronged and oppressed them for so many years."
The thing is, the man who won that presidency was highly wealthy and lived on 5th Avenue. (Hmmm, Trump Tower is located on 5th Avenue.) And after Lockwood's character becomes president, one of the first people he chose for his cabinet was a man named Lafe Pence. (No, it's not Mike, but come on.)
Unnerving, right?
Article continues below advertisement
But how would Donald Trump have access to a time machine, anyway?
The conspiracy theorists have an answer to this question, too: Nikola Tesla.
John Trump — who was Donald Trump's uncle and also an electrical engineer from the Massachusetts Institute of Technology (MIT) — evaluated the papers just weeks after Nikola was found dead, according to History.com. He determined they were "primarily of a speculative, philosophical and promotional character," also noting the papers did "not include new sound, workable principles or methods for realizing such results."
Article continues below advertisement
Through the years, Nikola's papers have been declassified — but some of his files are still missing to this day. Could they have included the blueprints for a time machine? That's what the conspiracy theory has convinced some people of, at least.
OK, so Donald Trump didn't really travel in time with the help of a time machine blueprint stolen from Nikola Tesla by his uncle, John Trump. However, the books written by Ingersoll Lockwood really do exist. And you have to admit, the parallels are mind-blowing AF.
Who votes that this time-traveling Trump conspiracy theory should be made into a sci-fi movie? (Hey, we'd watch it.)