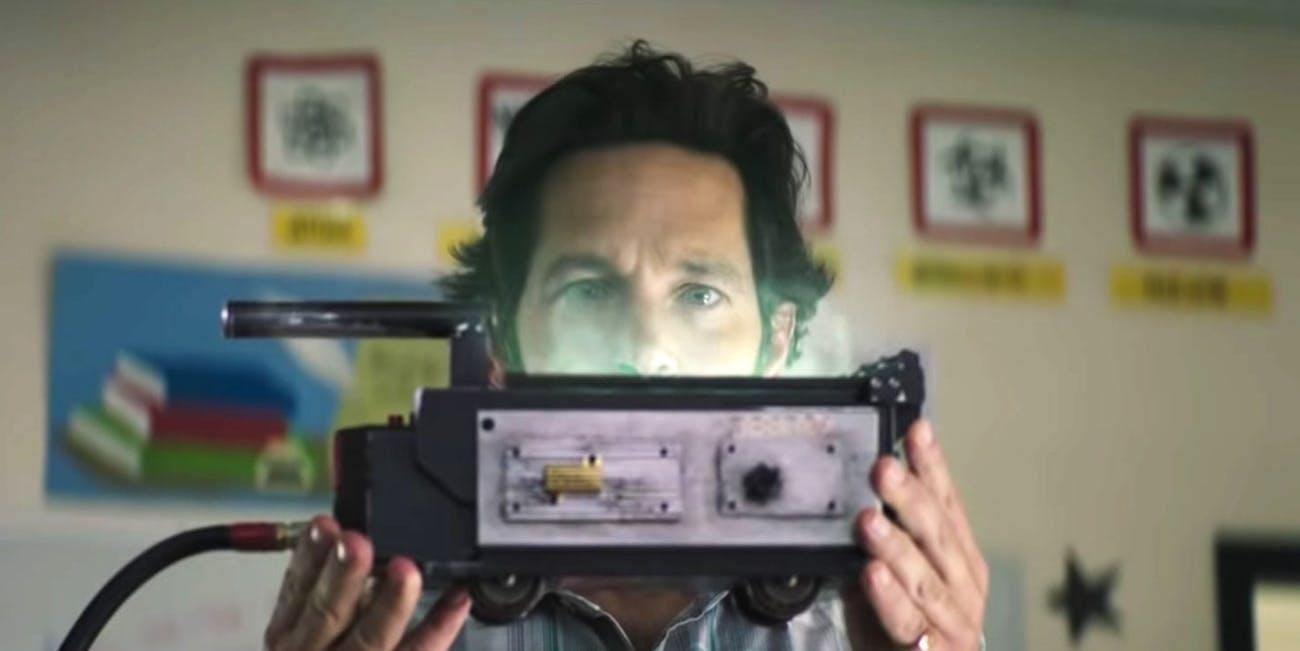 How Does 'Ghostbusters: Afterlife' Relate to the Original? You Might've Missed These References
You might want to watch the new trailer before reading these 'Ghostbusters: Afterlife' spoilers! See which Easter eggs you might have missed.
Jason Reitman's upcoming Ghostbusters: Afterlife is literally an answer to Ghostbusters fans' prayers. The film, which will be a direct follow-up to Ghostbusters and Ghostbusters II, will follow a single mom and her two kids, who move to Summerville, Okla. and discover their grandfather's secret legacy.
Article continues below advertisement
Ghostbusters: Afterlife spoilers!
But how does this story tie in to the original? And will there be appearances from the original cast? Thanks to the new trailer, we've already spotted a few Easter eggs that can definitely help us fill in the blanks.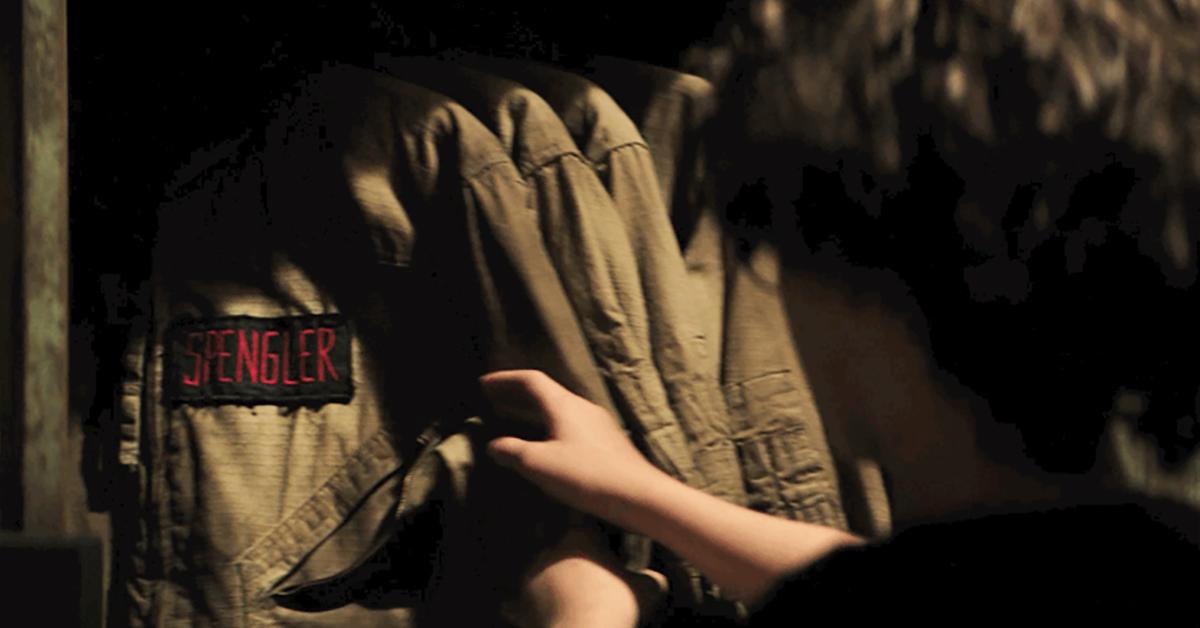 Article continues below advertisement
In the trailer, it's revealed that the family is related to Egon Spengler. 
We meet his daughter, Callie, and his two grandchildren, Phoebe and Trevor. Fans already suspected as much, considering Phoebe's round glasses and curly hair. But this wasn't the only clue that revealed the family connection.
When Phoebe discovered a secret, underground room under her family's shed, she saw a proton pack and a collection of covered petri dishes with labels on them. This brings us back to the original film, when Spengler awkwardly confessed his favorite hobby to the receptionist, Janine Melnitz. He told her: "I collect spores, molds, and fungus." So we're guessing that's what those petri dishes were for.
Article continues below advertisement
Another standout reference came in the scene where Phoebe found her grandfather's brown Ghostbusters suit, which still had his name patch, "Spengler," attached to it.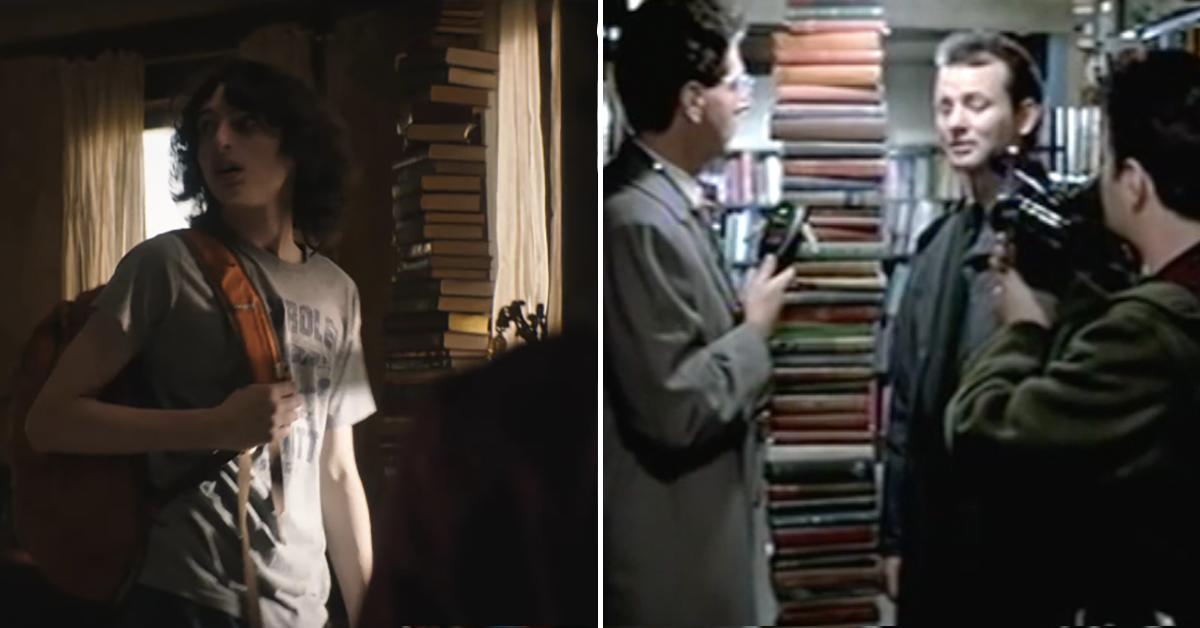 Article continues below advertisement
"No human being would stack books like this."
If you're familiar with the original film, then you may have noticed the tall stack of books in the trailer. It looks eerily similar to the vertical stack that Spengler, Peter Venkman, and Ray Stantz found in the basement of the New York Public Library while investigating a ghost. As they saw it, Ray said: "Symmetrical book stacking! Just like the Philadelphia Mass Turbulence of 1947!"
And Peter, who clearly didn't share his enthusiasm, responded: "You're right. No human being would stack books like this."
We might get a deeper look at Ivo Shandor.
As Phoebe and her friend went exploring, they walked toward an abandoned area with mine shafts, but at the entrance, there was a fence with a sign that said "Shandor Mining Co."
You might recall that Spengler talked about Ivo Shandor in the original film. Shandor was the architect who worshipped Gozer and tried to grant him access into the real world.
Article continues below advertisement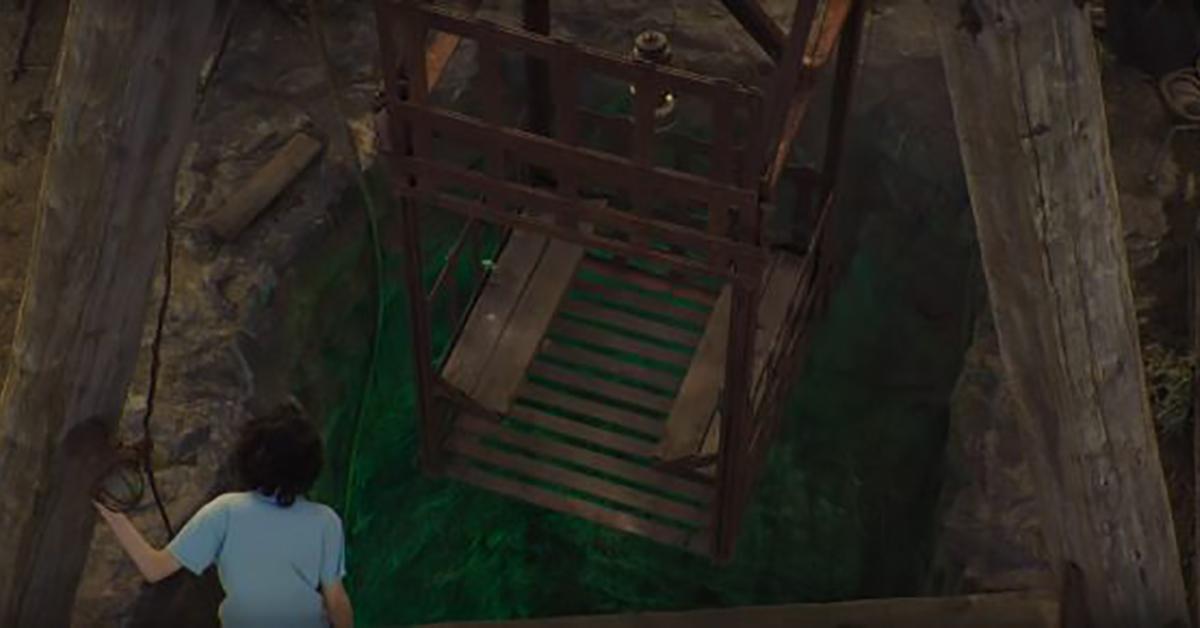 While the Ghostbusters were in jail, Spengler explained: "He was also a doctor. Performed a lot of unnecessary surgery. And then in 1920, he started a secret society. After the First World War, Shandor decided that society was too sick to survive... And he wasn't alone. He had close to a thousand followers when he died."
Article continues below advertisement
Considering Shandor's history with spirits and that mysterious green blast, that mine could be the same one that he used for his building. It might also explain why yet another ghost suddenly emerged. Or rather, a "class 5 full-roaming vapor."
The old Ecto-1 is back.
Understandably, the Ecto-1 is a bit rusty by now, but Trevor actually got it to start running again. And it looks like it always had a cool feature that the original Ghostbusters never used.
Article continues below advertisement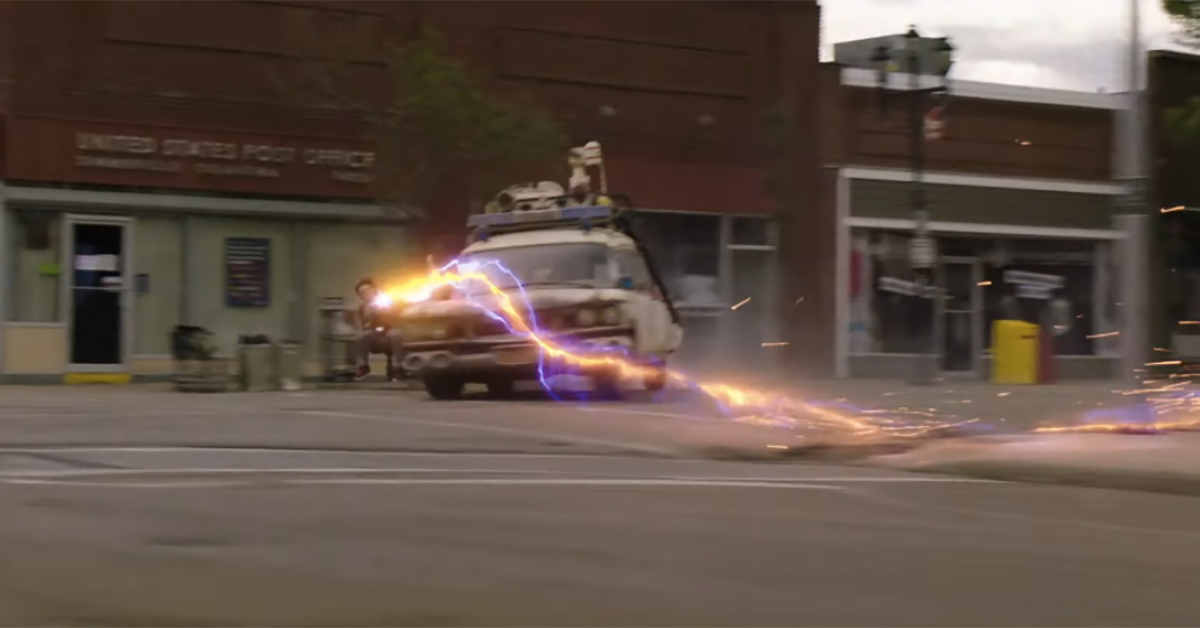 As Trevor and his sister are going after the ghost toward the end of the trailer, the "gunner seat" pops out as the car still moves. This gives Phoebe a chance to use her weapon from outside the vehicle and, honestly, we kind of wish the original squad took advantage of this perk.
Article continues below advertisement
As for the creature itself, no one knows for sure what it is, but many suspect that it's Slimer, or at least a creature that's very similar. So far, we know that it's grayish-blue in color and has multiple limbs.
Will the original characters return?
Since Harold Ramis, who played Spengler, unfortunately passed away in 2014, he won't be making a return. However, the rest of the crew will definitely be a part of the film and pay tribute to their late co-star.
Dan Aykroyd, who played Stantz, said: "I miss [Harold] a lot. He was, of course, a really intelligent, great writer and collaborator. We paid tribute to him in the movie that Paul Feig made with the girls, he was there in a bust, and Billy and I showed up to work on that because we had faith on that vision. So we paid tribute to Harold there, and of course, we'll recognize him in this film in some way, however small."
Ghostbusters: Afterlife will be hitting theaters on July 10, 2020.