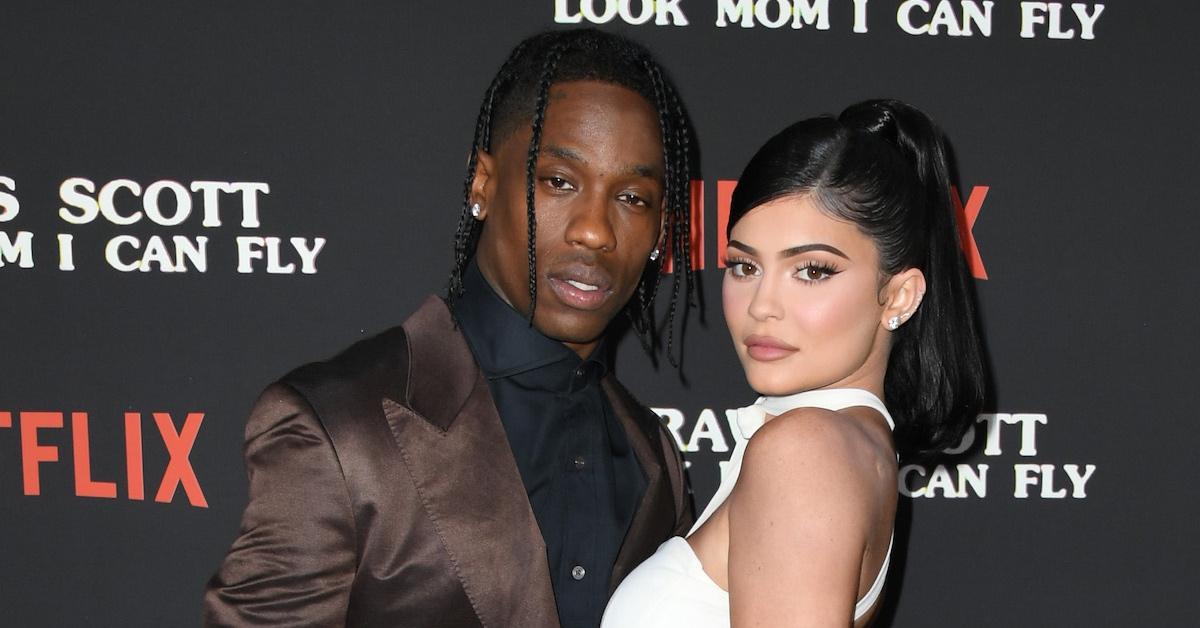 Fans Are Questioning if Kylie Jenner Lost Followers After the Astroworld Festival Tragedy
Social media users are still saddened about the events that took place at Travis Scott's annual Astroworld Festival in Texas on Nov. 5, 2021. No one would have thought that the night would have ended in eight deaths and hundreds of injuries, but it's reality.
Article continues below advertisement
Travis's beau, Kylie Jenner, has been vocal on social media about sharing her condolences to families who lost loved ones and to people injured or affected in any way. While her statement was expected, fans are not too fond of what she had to say. So, did Kylie Jenner lose followers on social media? Here's everything that we know.
Article continues below advertisement
It appears that Kylie Jenner has not lost fans on social media, but users say otherwise.
And while it seems as if her numbers have not budged since the Astroworld tragedy, fans have said otherwise.
Twitter user @Onyeaka shared: "I'm convinced that Travis and Kylie Jenner followers are fake. Thousands of people unfollowed them and the numbers haven't budged. Suspicious."
Article continues below advertisement
And to be honest, her suspicions are valid. Scrolling through social media tells a completely different story about Kylie's fanbase. Many people have slammed the star for not only staying quiet for so long after the tragedy, but for saying that she and Travis were unaware of the events that took place.
Article continues below advertisement
"Travis and I are broken and devastated," Kylie wrote in a statement posted to her Instagram stories (per KHOU 11) on Nov. 7. "My thoughts and prayers are with all who lost their lives, were injured or affected in anyway by yesterday's events. And also for Travis who I know cares deeply for his fans and the Houston community."
Article continues below advertisement
She continued, "I want to make it clear we weren't aware of any fatalities until the news came out after the show and in no world would we have continued filming or performing. I am sending my deepest condolences to all the families during this difficult time and will be praying for the healing of everyone affected."
Article continues below advertisement
Fans believe that Kylie had to have some knowledge about the severity of the situation, since her now-deleted Instagram stories showed videos and pictures from the festival with ambulance vehicles in sight.
With many Kylie Cosmetics fans calling for people to stop supporting the brand, you would expect for her follower counts to take a dip, but they're still at a major high.
Article continues below advertisement
Kylie Jenner has lost followers in the past due to an Instagram glitch.
In February 2019, Kylie was one of a few celebs and influencers including Ariana Grande who saw a drastic drop in their follower counts, per Elle magazine.
Kylie, who had reportedly accumulated 126 million followers on Instagram at the time, dropped to 124 million. And the cause for the drop was due to an Instagram glitch.
On Feb. 13, 2019, Instagram took to their Twitter support account to share that they "aware of an issue that is causing a change in account follower numbers for some people right now." At the time, they also shared that they were working quickly to resolve the issue, which was eventually fixed.
Article continues below advertisement
Other than a bug on social media, there hasn't been a noticeable plunge with Kylie's followers. However, since users have not been letting up about their opinions about the Astroworld tragedy, it's possible that Kylie could see a decrease in followers soon.