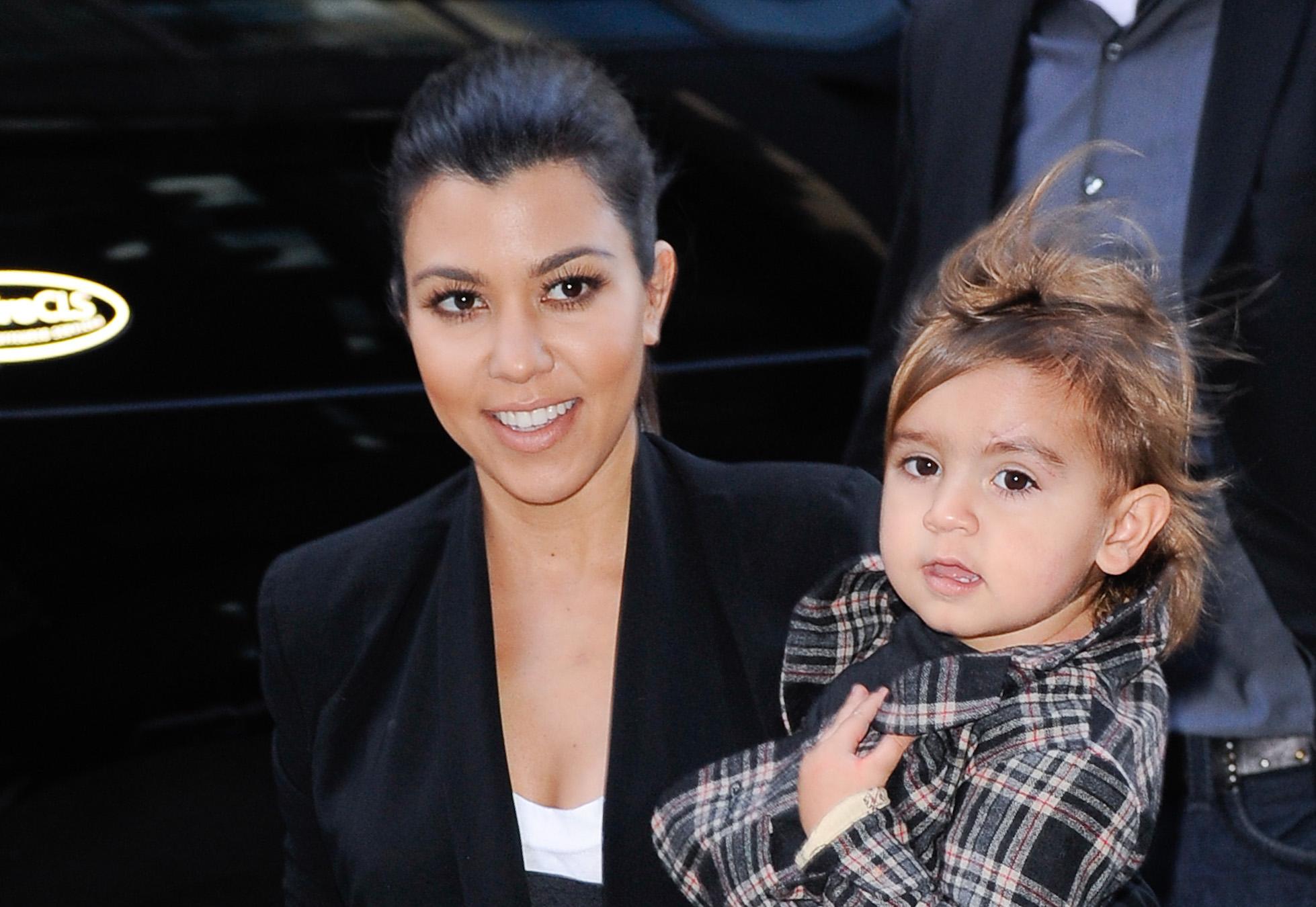 Kourtney Kardashian Was Older Than You Think When She Had Her First Kid
For over 10 years now, we've faithfully kept up with the Kardashians, their growing family, and all the crazy hijinx and drama the group has gotten into over the years. Since the family's show premiered in 2007, viewers have watched Kim, Khloé, Kourtney, and the rest of the family go through some pretty intense moments.
Article continues below advertisement
From cheating scandals to weddings to births, the Kardashians have been pretty open and transparent with their lives and what goes on behind the scenes. One of the most memorable moments of the entire series was Kourtney's announcement that she was pregnant with her first child.
Article continues below advertisement
Kourtney Kardashian was 30 years old when she had Mason.
When Kourtney came clean to her family about being pregnant with Mason, she was nervous as to how they would react. Being that she and Scott were on a break at the time and most of her family were not the biggest fans of Scott. However, Kourtney was well into adulthood at the age of 30 and could make the decision for herself.
Article continues below advertisement
Kourtney welcomed Mason Dash Disick on Dec. 14, 2009, at Cedars Sinai in Los Angeles, Calif. He weighed in at 7 pounds and 6 ounces and measuring 19.6 inches long. "Having Mason in my life is the most amazing, indescribable thing that's ever happened to me," the KUWTK star wrote on her website, "I am so in love with him and love having my own little family with Scott and Mason."
Kourtney and Mason share a special bond. The 10-year-old was deemed "TikTok famous" by the internet as he gained klout on the popular social media app, sharing videos of him and his mom dancing. However, the account was quickly deleted by TikTok for violating guidelines.
Article continues below advertisement
The other Kardashian sisters were around the same age when they had their first kids.
Kim Kardashian was 33 when she gave birth to her first child with rapper Kanye West. North West was born on June 15, 2013. Khloe Kardashian was also 33 when she gave birth to her first daughter with NBA player Tristan Thompson. True Thompson was born on April 12, 2018.
Article continues below advertisement
Kylie Jenner, a half-sister to the Kardashian sister trio, had her first child a little sooner than her older sisters. Kylie was 20 years old when she had her daughter, Stormi Webster with rapper Travis Scott. Stormi was born on Feb. 1, 2018. In all, the Kardashian-Jenner girls have 10 children.
While it's obvious Kris loves all her grandkids, it's said that she spends the most time with Stormi because Kris is at Kylie's office every day, and there's a nursery in there for Stormi," a source close to the family told Life & Style. "Kris gets to have lunch with Stormi, read her books, put her down for naps."