Influencer Gets Called Out for Exploiting Poor, Editing Restaurant Owner to Look Like He's Being a "Jerk"
A man who goes by "Scumbag Dad" called out a popular TikTok user who he says exploits poor people for social media views.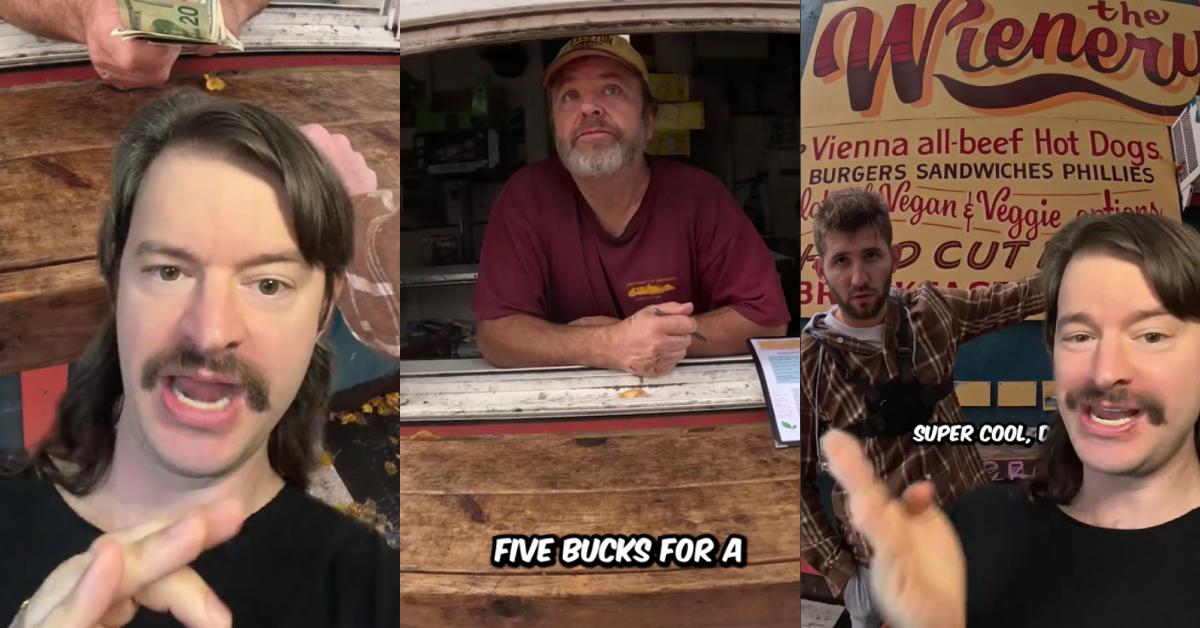 If you've scrolled around social media enough, you've probably seen the clips of people strolling around recording themselves performing good deeds all in the name of "spreading positivity" and inspiring others to help those in need.
All while collecting internet clout for themselves and a larger following in the process.
Article continues below advertisement
There are some folks who question the sincerity of people doing good deeds only when there are people around to witness it, or if there's a camera to record them performing said act(s) of decency.
One influencer who recently came under scrutiny, @joshlilj, found himself on the receiving end of some criticism by another user on the platform, known as Scumbag Dad (@thescumbagdad) who had some choice words for Josh's video where he asks a man operating a hot dog stand if he could buy 30 hot dogs.
In the original clip, the man running the stand can be seen questioning Josh's request, seemingly annoyed that he would make such a large order request right off the bat instead of calling ahead to give him adequate time to prepare said hot dogs.
Scumbag Dad includes this portion of Josh's video in the beginning of the clip.
Article continues below advertisement
Josh asks, "Five bucks for a hot dog? Okay. I'll do 30 of them."
The man in the hot dog stand asks the influencer, "Are you joking?"
"You have to call me in advance I can't do that."
"How many can you do?" Josh asks.
Article continues below advertisement
The hot dog seller still appears to be annoyed, "Are you serious man or are you bulls---- me?"
"No, I'm serious we're going to go hand them out to the homeless."
"Listen, if you wanna do that you should do that. I don't prepare for that," the man tells him.
"What do you prepare for?" Josh asks.
"I'm prepared for the normal business that I have to do. If you guys really want to buy 20 hot dogs from me, I'll make 20 hot dogs."
"Is that easy to do?" Josh asks.
"Yeah," the guy says.
"Let's do it," Josh tells him, before asking how long the man has been in business while telling him that he doesn't need to hurry to get the hot dogs done.
Article continues below advertisement

Scumbag Dad, had some criticisms for Josh and his approach to performing his good Samaritan work, writing in a caption for the clip that the business owner's only crime was not wanting to feed an Influencer's ego: "This video is horrible but not for the reasons you might think."
Article continues below advertisement
The TikToker continued, "This Influencer, @joshlilj, decides to make this guy look like a huge a------ just because he doesn't want to participate in his little game. Most people in the world do not want to be filmed for your TikToks whether you pay them money or not. Josh offered him a tip at the end and he rejected it."
"Josh tried to make him pick a follower to get 100 bucks and he rejected it cause he's busy. Josh edited this video to make him look like an a------ and then shouted out his business. And thanks to this 'shout out,' now people are review bombing him. Josh knew he'd get hit more hits if he made the owner seem like an a------ and now look his business is being hurt because of it."
Article continues below advertisement

In his video, Scumbag dad shows screenshots of a Google reviews page that highlighted a 1-star review that the hot dog stand received. "I spoke to him personally you did not inform me of what you were doing you just turned on the camera and let it rip. You also chose to film outside rather than the interior of the restaurant just in case he decided you to take it down."
Article continues below advertisement
The TikToker went on to critique other videos uploaded by Josh, stating, "Let's not forget that Josh's entire platform is exploitation of the poor. Let's not forget that he approaches people directly when they are dumpster diving. Let's not forget that he was once under a different name and caused a fight at a convenience store. People who have no talent, can't write, can't act, can't sing, and don't look good, well they outsource their content to other people."
Scumbag Dad lumped Josh in this latter category of content creator, suggesting that Josh's TikTok views were parasitic in nature and reliant on the exploitation of people in less-than-advantageous situations. "The poor are readily available. This man even took your camera man to talk about the ethics of what you're doing and explained that you're just doing this to aggrandize yourself and if you really wanted to help people, there are much better ways to do it."
Article continues below advertisement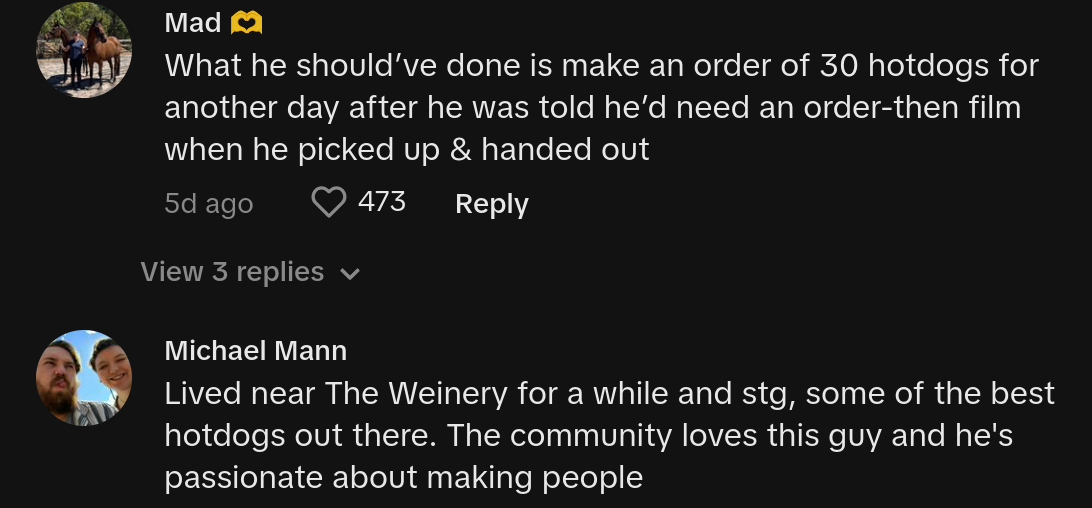 His rant went on, "But you just chopped this up to make him seem like a jerk. Doing one good thing does not make you good. You can still be a weird, selfish, son of a b---- and give tacos to a homeless man. When someone decides to use a stranger and make him look like an a------ for their content, for their profit, and for their own use, they are a bad person. You should stop."
Article continues below advertisement
Commenters who replied to The Scumbag Dad's video had a variety of different opinions on the matter. There was one person who didn't think it was fair of the influencer to criticize Josh because, at the end of the day, he was feeding the homeless: "you criticize someone helping others that have nothing but your NOT HELPING do you make this vid to STARVE homeless?"

Article continues below advertisement
However, there were others who seemed to agree with Scumbag Dad's assessment of the situation: "Anyone who has worked in food understands the frustration that man is dealing with," one wrote.
Another simply called Josh's behavior a result of "The influencer effect"
While someone else called out another influencer they think acts similarly to Josh: "Same thing with Jimmy Darts. I get that he's trying to help people but idk something seems off."
"I'm always suspicious when someone makes money out of doing good and building a platform on that alone especially," another penned.
And then there was a TikToker who applauded Scumbag Dad for the call out: "I always appreciate you calling these people out in such a detailed and succinct manner."