Bill Skarsgard Is Probably Not In 'Castle Rock' Season 2, But Here's Everyone Who Is
By Jacqueline Gualtieri

Updated
Season 2 of Castle Rock is almost here and it looks like it's going to be downright "miserable." No, seriously, it's going to be Misery, as in a story that's inspired by the classic Stephen King book. We'll be meeting a younger Annie Wilkes than we see in Misery, who gets stranded and becomes entangled in town's supernatural story. 
But fans of Season 1 have been wondering, what does that mean for Season 1's cliffhanger ending? And is Bill Skarsgard in Castle Rock Season 2 to reprise his mysterious role?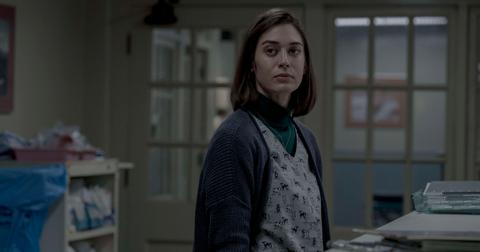 Is Bill Skarsgard in Castle Rock Season 2? There's a chance but it's not a great one.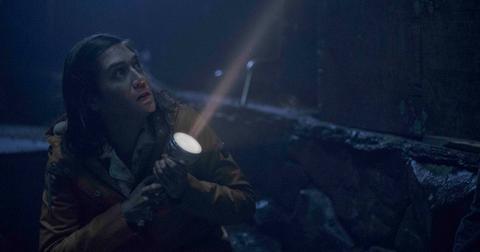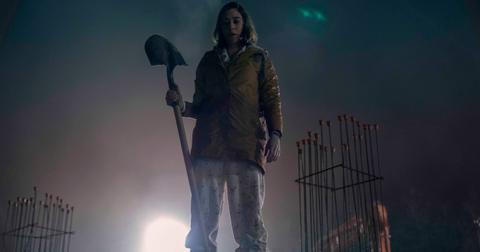 Does Annie Wilkes's story intertwine with the mysterious prisoner's?
It's hard to say but it seems a little unlikely. The showrunners of Castle Rock have been clear that it's an anthology series and, assuming that they want to run for many more seasons, it seems a little early to be intersecting storylines already. There's also the fact that it's been established that there are multiple realities.
The Kid is from one, but then he's in another. This season may take place in another reality altogether. We know that in one reality, The Kid is locked back up in Shawshank and we do see in the trailer for Season 2 a sign that says "Shawshank State Prison 18 miles." It could be simple scene setting in the trailer or it could be a sign of Annie heading to Shawshank. 
But, at the moment, according to IMDB, there are no returning characters from Season 1. We can all still hope, though, that it's because they're trying to hide a cameo. We'll only know for sure when Season 2 drops on Hulu on October 23.