Is Walter White Alive in the New 'Breaking Bad' Movie?
Is Walter White alive in the 'Breaking Bad' movie? When is the release date? And what do Bryan and Aaron's mysterious social media posts mean?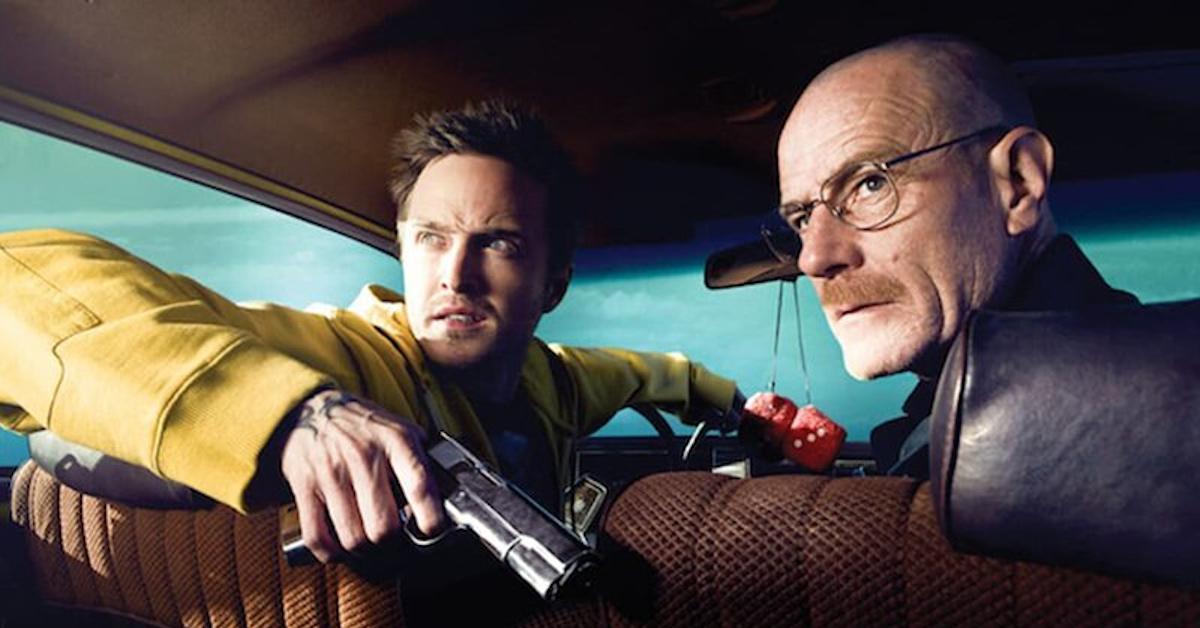 Is Walter White alive in the upcoming Breaking Bad movie? It's already been confirmed that Bryan Cranston has been talking with Vince Gilligan about the film and that he would be on board to appear in it if the director ever asked.
Once buzz started generating on the internet that a Breaking Bad movie would be coming to AMC, one of the biggest questions was whether or not Bryan would be in the picture.
Article continues below advertisement
The man's performance as the chemistry-teacher-turned-crystal-meth-kingpin drew praise from pretty much everyone who's ever come across the show and is hailed as one of the finest on-camera turns to ever grace the small screen. So people wanted to know whether or not he'd be in the movie.
It seemed to have been all but ruled out once Vince confirmed that the film would take place immediately after the events of the show's finale.
If you recall, the series ends with Jesse Pinkman escaping the meth compound where he was forced to cook against his will. He's crying his eyes out and all kinds of frustrated, happy, horrified, angry, and ecstatic over his daring breakout. You may also recall that the series ends with Walter White dying on the ground, bleeding out as a camera pans up. So there's no way Walter White is alive in the movie... right?
Article continues below advertisement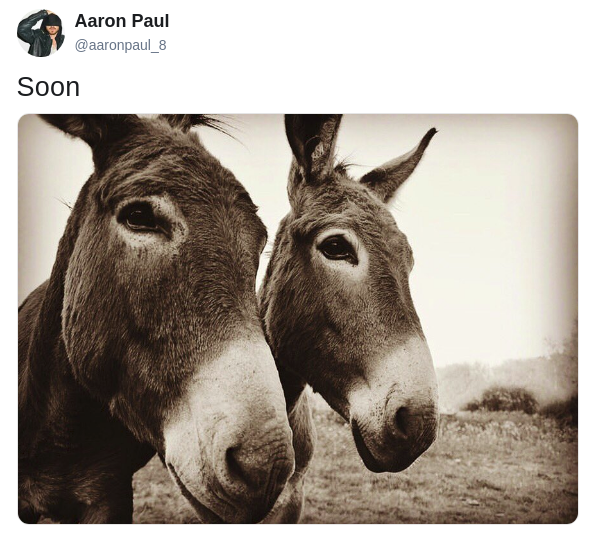 Is Walter White alive?
People thought that the only way Cranston would appear in the Breaking Bad film would be in the form of a flashback, but a lot of speculation has been churning over the internet once folks noticed that both Bryan and Aaron posted the same photo of dual burros on their respective social media pages with an identical cryptic message: "Soon."
Article continues below advertisement
The film is one of the best-kept secrets in Hollywood, but what we do know is that Netflix has first-run rights to the movie, which probably cost the streaming giant a pretty penny.
AMC, which is still broadcasting the very excellent spin-off series, Better Call Saul, will be next in line to air the film after Netflix gets its hands on it.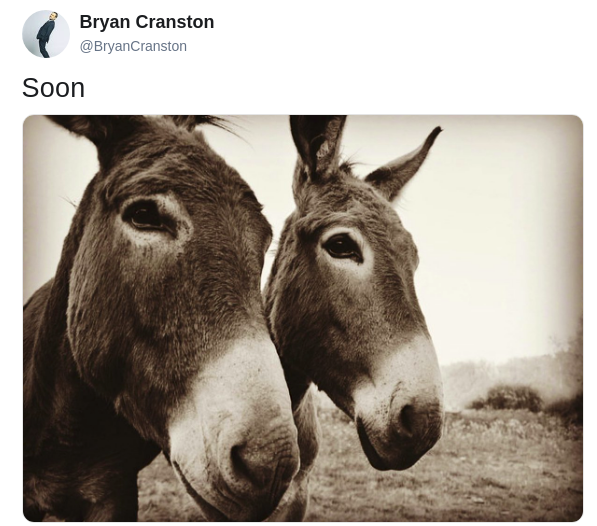 Article continues below advertisement
When is the Breaking Bad sequel release date?
People are viewing the movie as a "sequel" to the series and everyone wants to know when it's going to be released. But the project, also known as Greenbriar, doesn't have a concrete release date. Due to the fact that it's reportedly been in pre-production in New Mexico since the end of 2018, don't be surprised if it comes out in early 2020.
Personally, if I was the production studio, I'd aim for a winter 2019 release date to try and nab up some nominations come award season.
In addition to Aaron Paul being on board, and apparently Bryan Cranston (in whatever capacity), Matt L. Jones, and Charles Baker, who you'll remember as Badger and Skinny Pete, will also be attached to the project.
Article continues below advertisement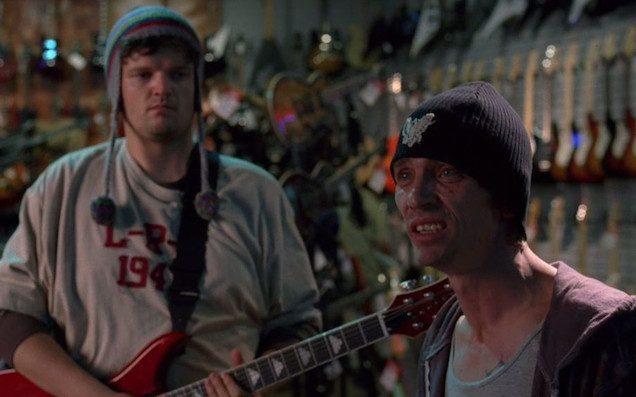 How did Breaking Bad end?
Famously, the TV show ended with the demise of Walter White, but there are a lot of fans wondering whether or not Heisenberg died of the gunshot wound he sustained from his own oscillating machine gun he created to mow down Uncle Jack and the group of meth dealers that captured Jesse Pinkman.
Article continues below advertisement
The show ends with him lying down on the ground, apparently lifeless, as he bleeds out. Skylar, his wife, is living in some dingy little house in East Jabib, but should experience some hefty financial benefits from Elliott and Gretchen Scwartz, along with Walter's been estranged son, Walt Junior. Jesse drives off into the distance away from the compound. He has no money, no prospects, and probably a bunch of Neo Nazis on his trail.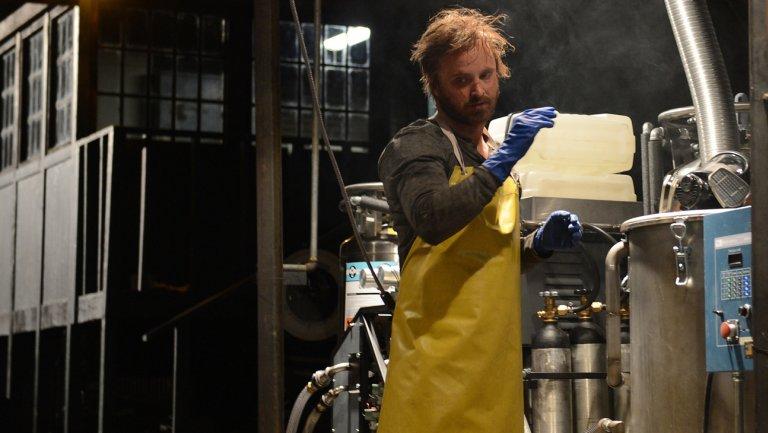 To say that there's a ton of excitement surrounding this upcoming title would be the understatement of the year. Are you going to watch this film when it finally comes out?