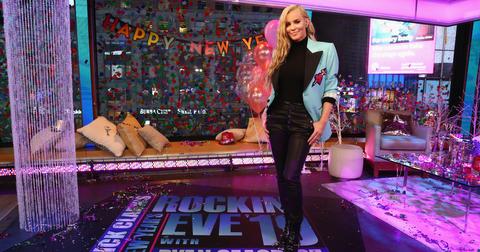 All Moms Can Relate to Why Jenny McCarthy Isn't Coming Back to 'New Year's Rockin' Eve'
By Jacqueline Gualtieri

Updated
Jenny McCarthy started the decade by hosting Dick Clark's New Year's Rockin' Eve but she's decided that she won't be closing out the decade the same way. The Masked Singer judge says that she won't be ringing in 2020 by counting down to the ball drop with this year's hosts, Ryan Seacrest, Lucy Hale, Ciara, and Billy Porter.
Why is Jenny not taking part in the New Year's show? She says that her family has to come first. 
Jenny McCarthy is ringing in the new year and counting down to 2020 with her son.
When Jenny announced that she wouldn't be doing Dick Clark's New Year's Rockin' Eve, there were quite a few questions. Why, after almost a decade, would she decide that her hosting duties had to be up? Did something happen over on ABC? But the 47-year-old says that the decision to leave had nothing to do with ABC. It had to do with her son.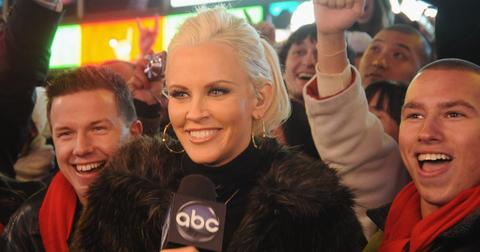 During an interview on Live with Kelly and Ryan, she said, "My son, who is 17, said can we please, please stay home this year. And I said, you know what, he's going to be 18. He's going to want nothing to do with me. We're so busy that I said, you know what, I'm going to tap out."
Jenny had her son, Evan, with her former husband John Asher. According to an interview with Hollywood Life, since Evan was young, they would have to travel for the New Year's celebration. They often even had to travel on Christmas day because of Jenny's hosting duties. Instead, this year, they're looking forward to being home for the whole holiday season.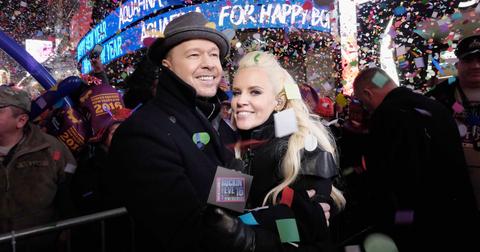 When asked what the family's plans will be for the night, she said, "Just sit on our sofa and to wear my flannel pajamas and my cozy UGG socks and be in my husband's arms. My son and his buddies will all be in the house and we will just be hanging out as a family and I get to stay warm. It's just been a really long time."
Her husband, Donnie Wahlberg, said he's looking forward to being able to kiss his wife when the ball drops, without having to stop for Jenny to interview someone.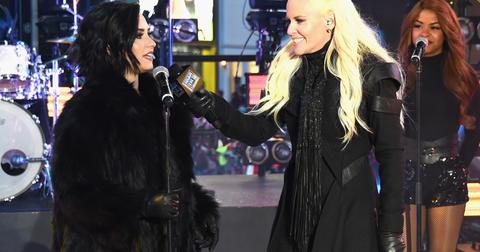 Does this mean that Jenny is never returning as host?
Because Evan is turning 18 next year, as Jenny noted in her Live with Kelly and Ryan interview, he might be off with friends to celebrate the evening as he gets older. Meaning that Jenny might be able to or want to host again in the future. 
She noted in her interview that she talked to Ryan about her experience with New Year's Rockin' Eve and she had nothing but positive things to say. "I said I'm not going to be doing New Year's Eve this year. But I have to say it was the most wonderful time," she said. "Working with Ryan, it's a dream."
We may not have seen the end of Jenny McCarthy on that Times Square stage. But we'll have to wait and see what 2021 brings.