This Lesbian Couple Is Sharing Their Pregnancy Journey on TikTok, and Viewers Are Obsessed
Lesbian couple Julie and Camilla are currently expecting their first child. Here's everything we know about their relationship and future child.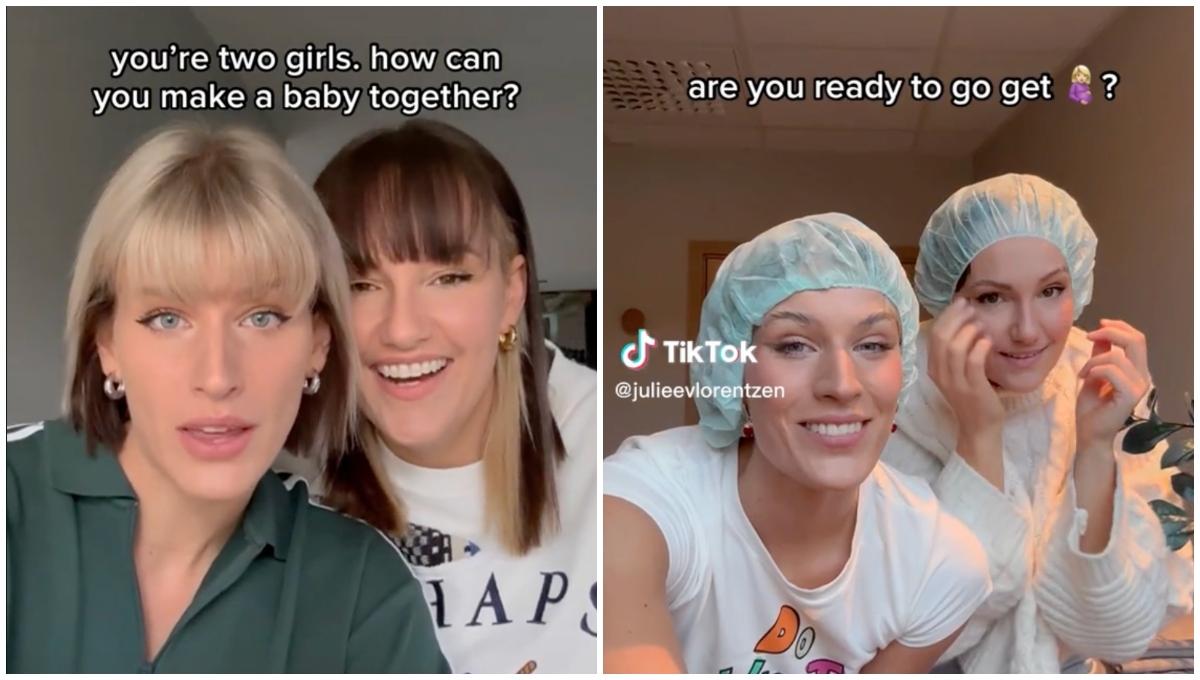 When it comes to having kids, the options are limited for lesbian couples. The most common methods are artificial insemination and in vitro fertilization — both of which are pricey and do not guarantee pregnancy.
Article continues below advertisement
Spouses Julie and Camilla know all about the hardships of trying to have a baby as a lesbian couple. In fact, they have been sharing those trials of tribulations via TikTok with their millions of followers TikTok. Between their two accounts, they boast over six million followers as users can't get enough of their sweet relationship and informative videos.
Keep reading for the scoop on Julie (@julieevlorentzen) and Camilla (@camillalor).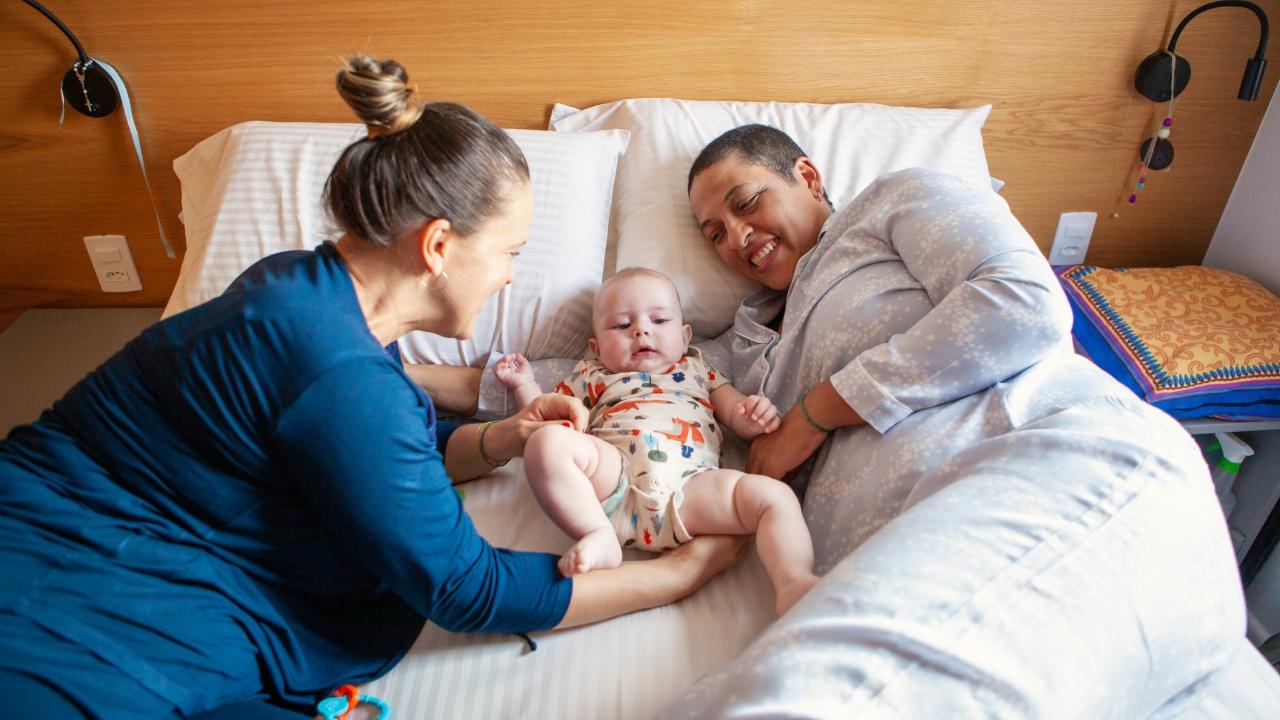 Article continues below advertisement
Who are TikTok couple Julie and Camilla?
As TikTok couple Julie and Camilla share in the video below, they started out as best friends and later became something more. Both Norwegian, Julie, and Camila are respectively 26 and 33. In terms of coming out, Julie said she came out at 16, while it took Camilla until she was 30 to realize.
The ladies got married in July 2022 and are currently renovating what will soon be their dream house. They are also expecting their first child!
Article continues below advertisement
TIkTok couple Julie and Camilla are currently expecting their first child together.
After months of struggling to get pregnant, as well as enduring a miscarriage, Julie and Camilla happily announced that they were expecting on Feb 27. Their fans could not be happier for them.
Article continues below advertisement
"So incredibly happy for you guys," wrote one user. "You deserve all the best! All love in the world for you" said another.
In terms of how they got pregnant, Julie and Camilla have been completely transparent about the process which included egg retrieval, IVF, embryo transfer, and choosing a sperm donor.
To sum it up, Camilla's embryo was transferred to Julie's uterus then fertilized with the donor's sperm. Julie is carrying their future child.
Julie opens up about her difficult pregnancy.
On March 30, Julie shared an update with fans about her pregnancy. "I haven't been able to post all week due to severe morning (all day) sickness. I can't keep any food or water down and am really struggling," she said in the copy of her video.
Julie further reassured followers that the baby was fine and she'll return to posting content when she feels better.
"Rest up mama, we'll all be here when you get back," said one user in the comment section.