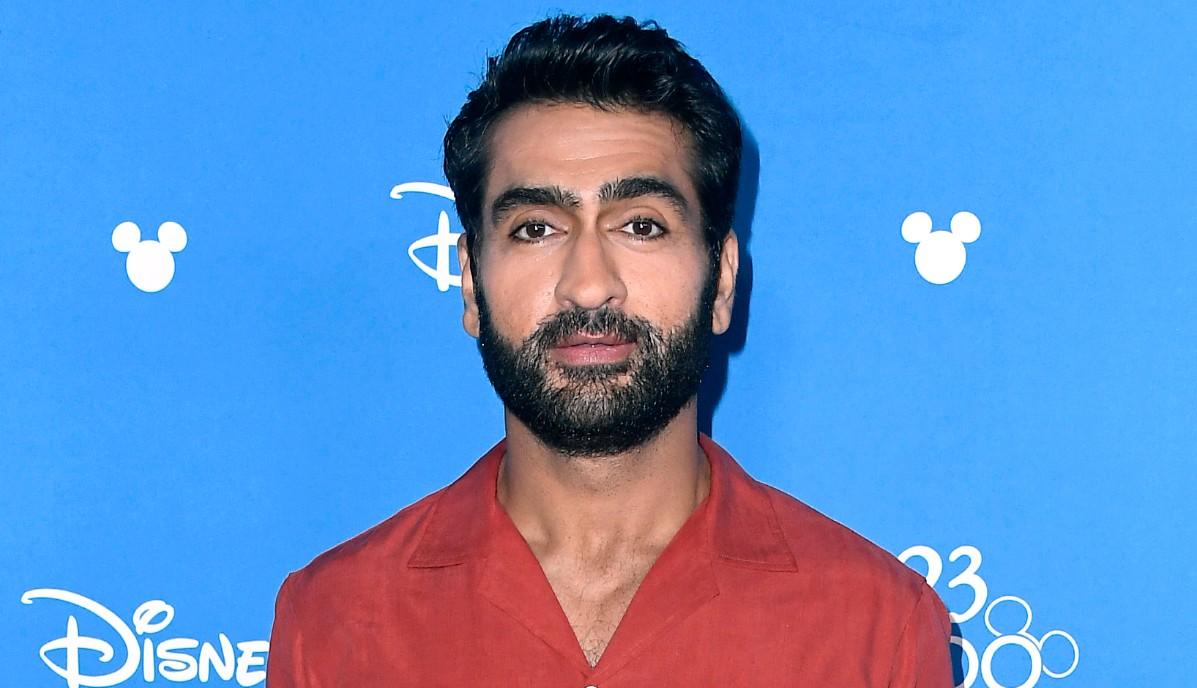 Kumail Nanjiani's Workout Involves a Lot of Work and Tiny Electroshocks
Kumail Nanjiani is here to show you that not every comedian is sloppy.
The star of Silicon Valley and The Big Sick is currently preparing for a new role in the much-anticipated The Eternals, a comic movie chronicling the wild adventures of the group of eponymous Marvel Comic heroes.
Article continues below advertisement
Instead of your standard workout plan, the celeb opted for a state-of-the-art method that's just as controversial as it is effective.
So, what makes Kumail Nanjiani's workout special? 
Kumail swears by a newly-introduced method called e-stim or electric stimulation. In addition to a stringent plan of cardio and weightlifting, he also wears tiny electric nodes attached to his body that induce barely-perceptible electric shocks.
As he explained in a previous interview with Men's Health, e-stim has helped him achieve his target weight a lot faster and easier.
Article continues below advertisement
Kumail embarked on the program in a bid to attain "action-hero shoulders," a must for every Marvel Comic character. To get there, he contacted fitness trainer to the stars and former Mr. World Canada bodybuilding champion, Grant Roberts. It was him who introduced him to e-stim, the method that would turn Kumail's life upside down.
Article continues below advertisement
As the star told Men's Health, he was skeptical about the gym at first but that changed in no time. Kumail quickly turned into a die-hard exercise enthusiast who had no trouble making new and new adjustments to his lifestyle.
After a while, his newly-found appreciation for everything health and sports-related began to worry his close friends, who ventured as far as to stage an intervention.
Article continues below advertisement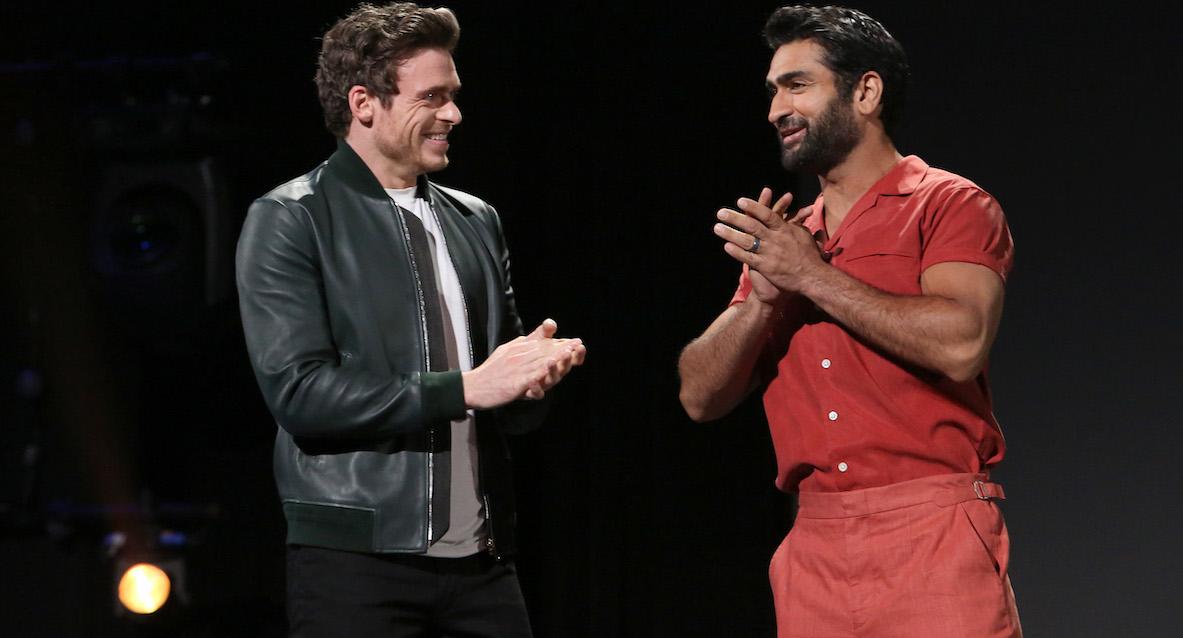 "Several of my friends have said, 'There's nothing funny about a guy who works out all the time,'" Kumail told in another interview with The Daily Mail.
As he described, his well-meaning efforts have soon turned into a topic attracting criticism among his friends, with many voicing concern over the rapid changes he made to his original lifestyle.
Article continues below advertisement
While the workout might have taken up a lot of time and energy, the results speak for themselves.
The star cites Bruce Willis and Bill Murray as his biggest idols, and it's safe to say that he's on the path to become more and more like them. As the latest images posted by the comedian reveal, Bruce's physique is just around the corner. As to Bill's wits? Kumail already has them.
Who will Kumail play in The Eternals? 
The actor and comedian was cast as a samurai-cum-swordsman with additional — though not to be overlooked — talents in acting and directing.
As to his superhero attire? Kumail will be wearing a pitch-black, form-fitting outfit with a cape throughout. Do you know what this means?
Article continues below advertisement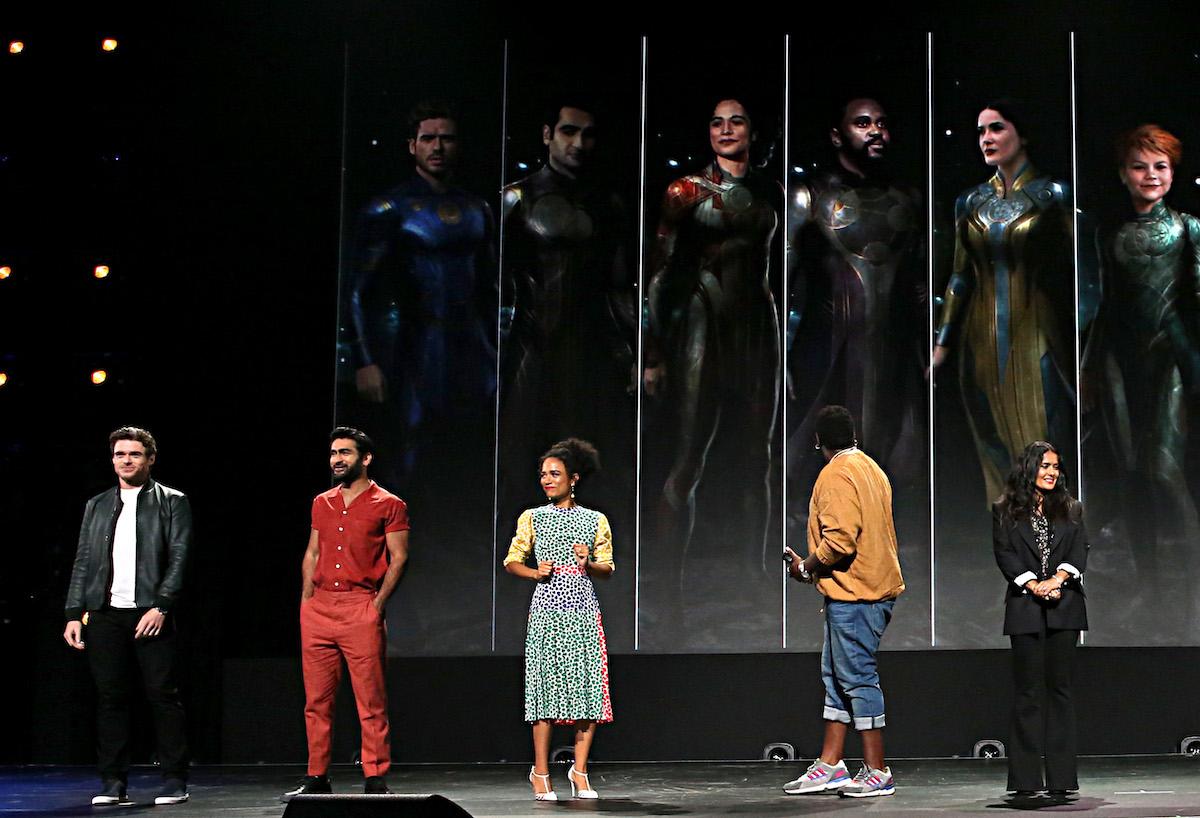 The first photographs zooming in on the actor's incredible physique were just a taster. On November 6, 2020 — The Eternals release date— we will get the chance to give his astonishingly broad, beautiful shoulders and shapely triceps a closer study.