TikTok Video Hits the Nail on the Head About Having Meaningless LinkedIn Connections
A TikTok video points out how having 500 plus connections on LinkedIn is the new norm, but is it really? Users compare LinkedIn to another social platform.
Nothing makes you feel more like a meritless, unaccomplished, barely-functioning member of society than when you log onto LinkedIn and look at your newsfeed.
*Boom.* Your friend just got promoted!
*Bam.* That girl you went to college with just did something super cool at her workplace because obviously, she works at a much better company than you do.
And *wappa.* Another hiring manager is commending themselves — in a rather long-winded post — for literally doing the bare minimum.
Article continues below advertisement
Over the years, LinkedIn has become less of a job resource and more of a social media site for anyone and everyone who has ever had a job.
A recent TikTok illustrates this shift and nods to how connections are starting to seem more like friends and followers, rather than folks you can actually reach out to in order to talk business.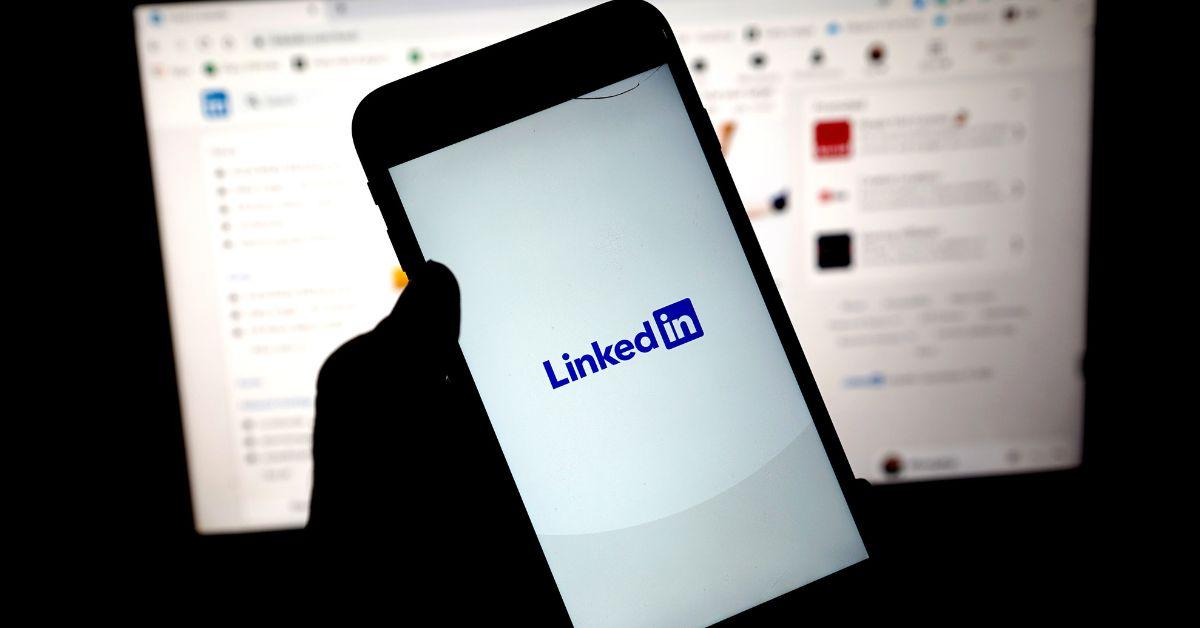 Article continues below advertisement
Man flabbergasted that so many folks have over 500 connections on LinkedIn.
TikTok creator @yolispeace, shared a video to the platform with her boyfriend about LinkedIn. In the beginning, she is laying down and talking to her boyfriend from the other room, who sounds a bit frustrated. The copy, "Job hunting be like" can be read on the screen.
"He's so upset. He's been on LinkedIn for like an hour," she whispered into the camera. From the background, he can be heard saying "I just genuinely don't understand LinkedIn."
Eventually, he comes into the room to speak more with her about his current predicament. "Why does everyone have 500 connections? And I don't have any. Like, when did we start doing this? he asked dumbfoundedly, before revealing he only had two connections.
He appeared both stressed and sad at the same time.
Article continues below advertisement
In the comment section, it seemed that others users felt his pain. "I only have like 30 connections and it's so embarrassing," wrote one person. "It's ok I don't understand LinkedIn either," said another. A third chimed in with a comment that basically summed up the current trend regarding LinkedIn connections. "I don't know most of my connections. Everyone randomly follows each other," she wrote.
Article continues below advertisement
Several people seem to be implying that the once business-only networking site has shifted more into a social media site for the employed. And the unemployed. Basically a site for all humans who may want jobs or already have jobs.
Several folks also compared LinkedIn to the likes of Facebook, where it has become common practice to just add people on the platform without actually knowing them IRL.
Article continues below advertisement
But bringing it back to the creator's boyfriend's question "Why does everyone have 500 connections," the truth is, they're most likely not all legitimate connections.
Like Facebook, the LinkedIn standards for adding and accepting someone are pretty low. Some people just add folks on LinkedIn in similar industries and then never actually talk to them (guilty!). Others rack up a long list of connections just to feel secure that they have resources if they're ever looking for work (also guilty!).
But at the end of the day, it seems that the general consensus is that not everyone who has over 500 connections actually knows all 500 connections.
And if you do, list them all right now congrats on using the platform the way it should be. Your retirement party is going to have a long guest list.