Costco Member Sneezes Mid-Picture, and Now It's Stuck on His ID Card Forever
A man shared the hilarious results of him sneezing while taking a picture for his Costco membership and Reddit can't stop cracking jokes.
Terrible identification photos are a time-honored tradition. Well, not so much a tradition but an infamously unfortunate aspect of light. If one were to do a deep dive into the photo-taking protocols of ID photographers, it wouldn't be surprising if there were some type of manifesto highlighting all of the ways to take the most unflattering picture of a human being imaginable.
Article continues below advertisement
While there are some people who manage to look absolutely flawless in their pics, many of us are afflicted with a perfect amalgamation of poor lighting, smudgy lenses, terrible angling, and timing so gosh-darned awful you would think it was intentional.
But there are some people who have it worse than most, like this one Costco customer who was kind enough to share one of his more embarrassing moments on Reddit.
Here's what happened: Domenic was posing for his Costco membership Card photo, because the mega-retailer wants to make sure that someone who isn't you is ambling around their store and hogging all the free samples without paying their dues. While they are pedantic about that sort of thing, it's understandable, they are still selling $1.50 hot dog and drink combos and don't intend on changing that price anytime soon, you know.
Article continues below advertisement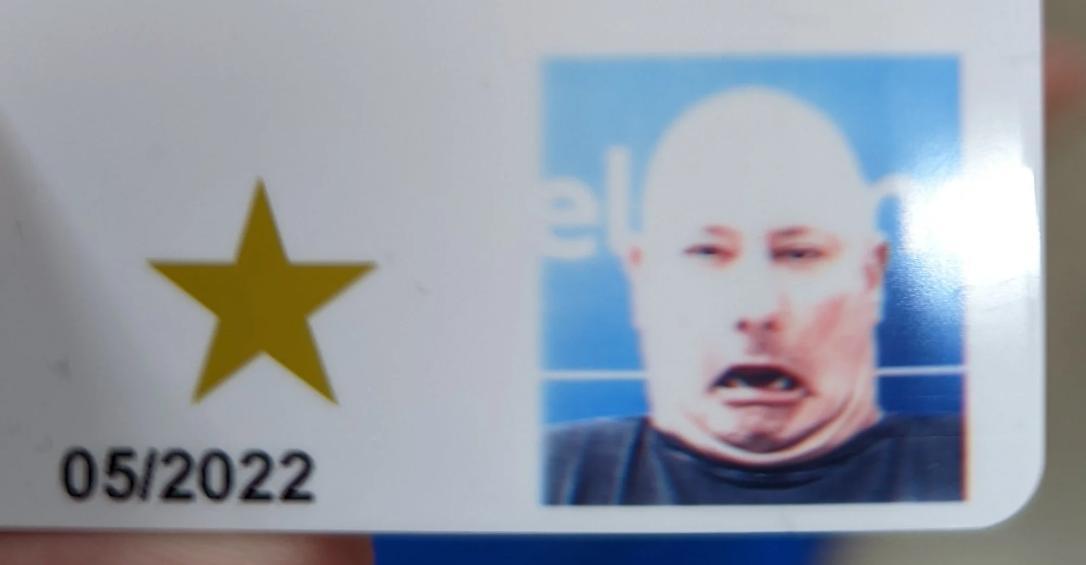 As he was posing for the picture, he sneezed right as the photographer snapped the pic. He uploaded the end result to Reddit's r/funny sub where it quickly went viral, with the caption: "So Costco apparently doesn't re-take membership card photos if you sneeze."
Article continues below advertisement

The post inspired a slew of hilarious comments, with many users taking an opportunity to roast Domenic in the process. And some of the quips were quite brutal:
"This is how a big toe feels when it gets stubbed."
"Dude was morphing into a catfish. Don't hate."
Article continues below advertisement

A few people even banded together to take the opportunity to turn his unfortunate membership photograph into a whole nursery rhyme:
"Humpty Dumpty had a great fall,
Humpty Dumpty got a Costco membership
Humpty Dumpty paid the membership fees
Humpty Dumpty had a great big sneeze
All the Costco men wouldn't retake Humpty's pic again"
Article continues below advertisement

Others called him Uncle Fester and Sloth from The Goonies.
And while some folks may criticize Costco's membership photo retaking policies, it seems that the retailer is making smart business moves where it counts.
Article continues below advertisement

That's because the value chain was able to bring up its membership count to a whopping 50 million Gold Star members in 2021, which was up from 47 million the year prior, according to Statista.
Article continues below advertisement

All of these card-carrying members are contributing to huge profits for the retailer: in 2021, it's been reported that Costco secured $192.1 billion in net sales for the year alone.
Article continues below advertisement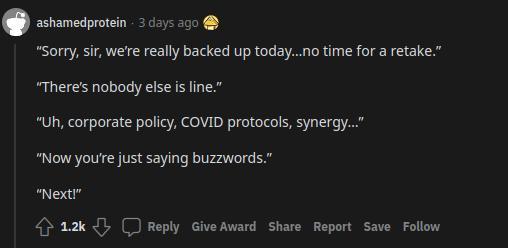 Also, Redditors in the comments section did say that the store does allow members to re-take their photos if they want, but perhaps whoever took it either told Domenic that it couldn't be done because they captured a one-in-a-million moment, or OP decided himself he wanted to keep it forever.