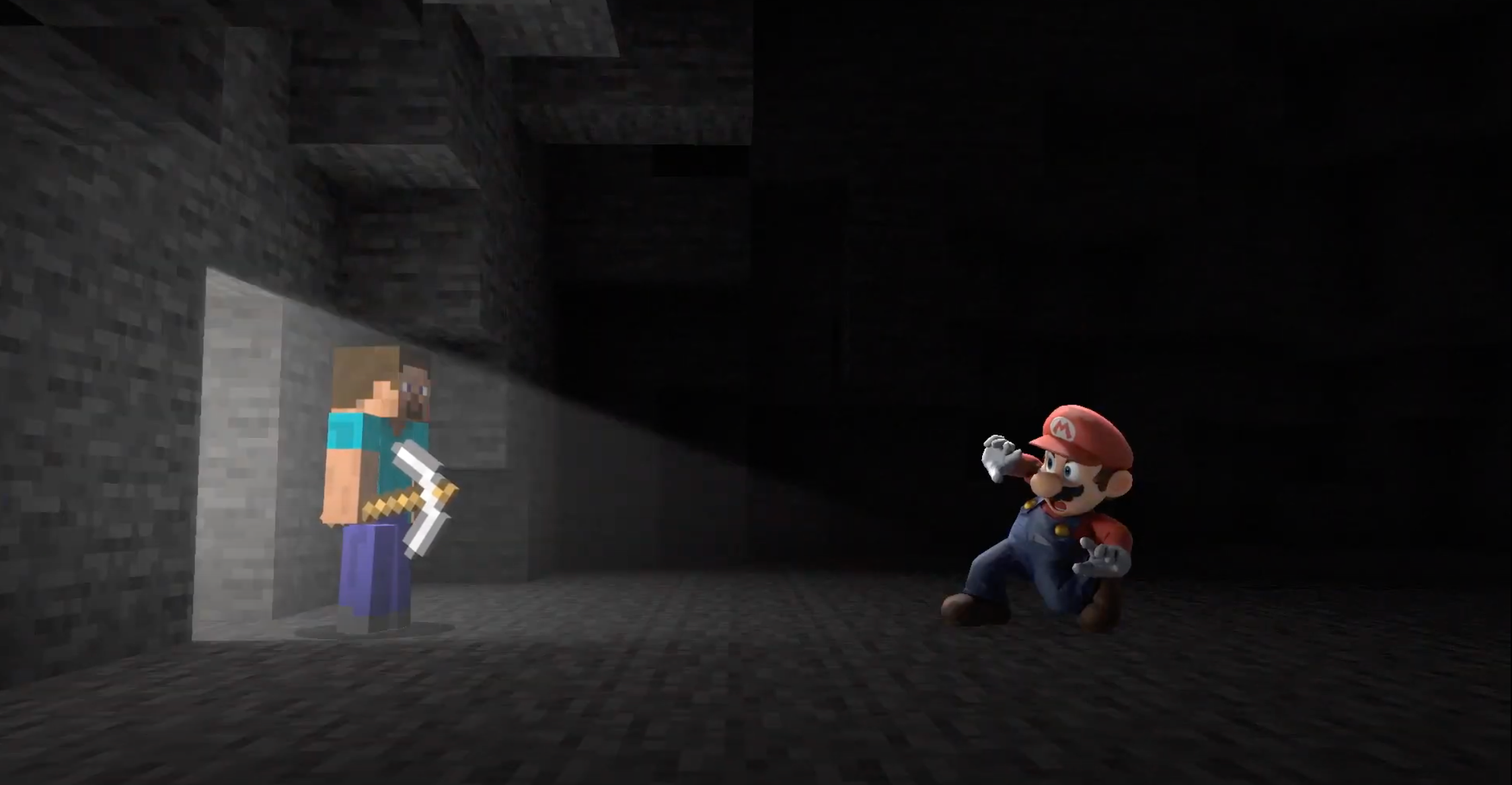 'Super Smash Bros. Ultimate' Is Getting a 'Minecraft' Crossover in New DLC
With the sheer number of fighter options in Super Smash Bros. Ultimate, there's no end to the possible combinations of characters and matches one can play in the game. But once you've unlocked all of the players, it's easy to fall into a cycle with the same fighters that can make the game feel a little dull.
But thanks to a new DLC pack announced, there are new characters coming to the game — offering even more options when choosing your fighter.
Article continues below advertisement
The first Fighter's Pass that's already out for the game adds five new players to the roster, including Banjo and Kazooie, Dragon Quest XI's Hero, Byleth from Fire Emblem: Three Houses, Joker from Persona 5, and Terry Bogard from Fatal Fury.
But now Nintendo and Super Smash Bros. Ultimate's game director Masahiro Sakurai have revealed one of the new characters being added to the second DLC Fighter's Pass. Get ready to welcome Steve from Minecraft to your next Super Smash Bros. battle.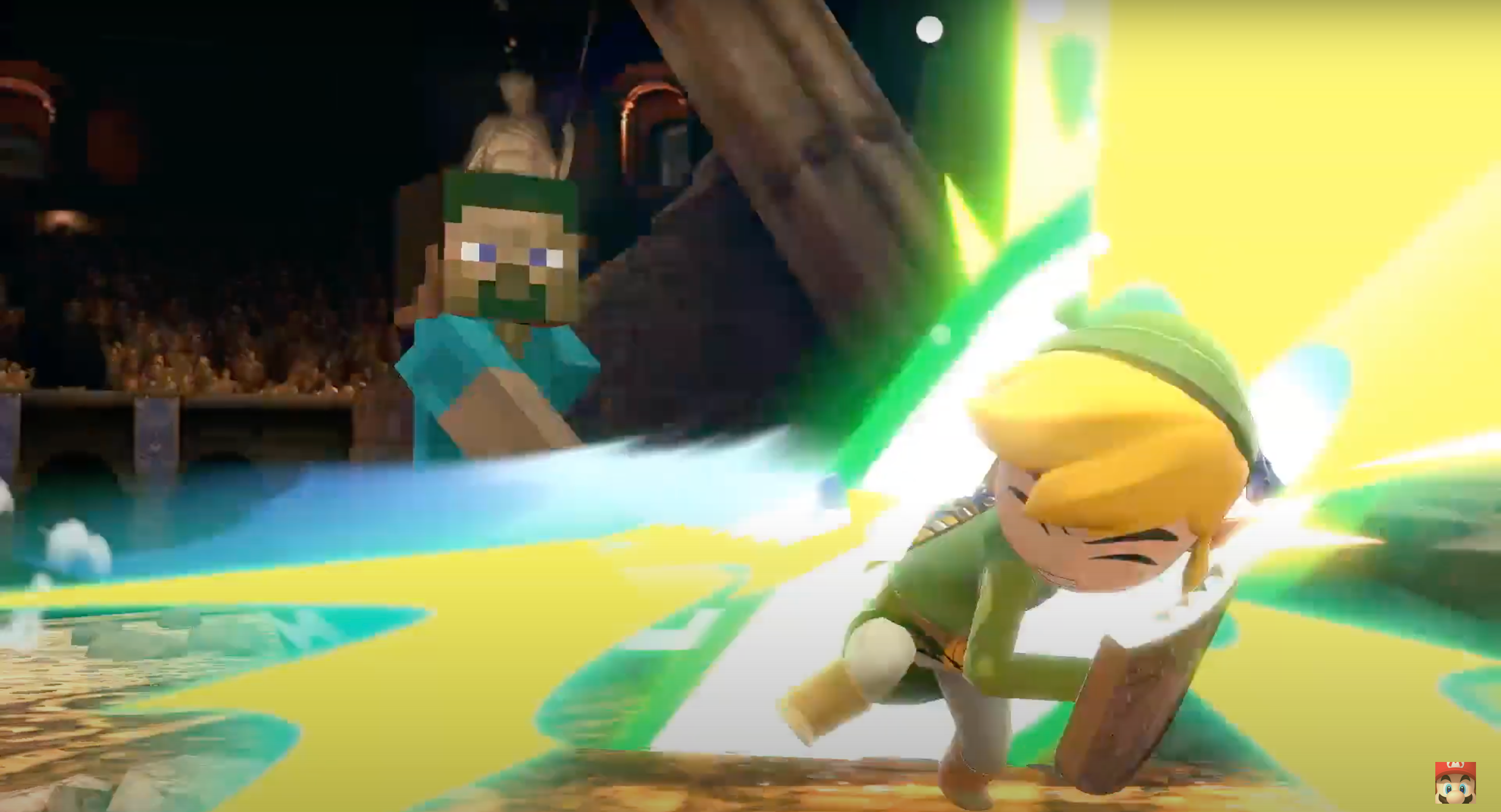 Article continues below advertisement
The new DLC will include Steve and others from 'Minecraft.'
The announcement, which came during Nintendo's livestream on Oct. 1, revealed that Minecraft's famous main character, Steve, will be joining the battle soon. In addition to Steve, his character will also give players the option to swap and play as Alex, an Enderman, and a Zombie during battle.
This announcement came with some mixed reactions from fans. Some thought that Steve was a better alternative than some of the other characters rumored to be joining, while others were simply displeased.
If anything, players were more amused that Nintendo's teaser featured Sonic punching Mario so hard he left the battlefield and was thrust into the world of Minecraft.
The gameplay showcased in the teaser showed fighter Steve's ability to craft, build blocks, and even blow things up during battle. Considering the teaser was only a small look into the capabilities of the fighter, it looks as though the DLC will bring many of the character's Minecraft capabilities to Super Smash Bros.
Article continues below advertisement
When will the new Fighter Pass be added to 'Smash Bros.'?
Steve and all of his Minecraft friends will be added to the game with the new DLC Fighter Pass 2. Similarly to the first Fighter Pass, new characters will be added to it on a rolling basis. Masahiro said during the livestream that this second Fighter Pass isn't expected to conclude until Dec 31. 2021, meaning players can expect new players to be added over time for at least the next year.
That being said, this is in part because of the extensive reworking that will need to be done to the game to add Steve's moves to the games. During the livestream, he admitted it would be a "massive challenge," as the game's team has to "rework all our existing stages so that blocks can be placed in them."
It looks like his team has a lot of work ahead of them before Steve can join the battle, but this new crossover will definitely be hitting games sooner rather than later.