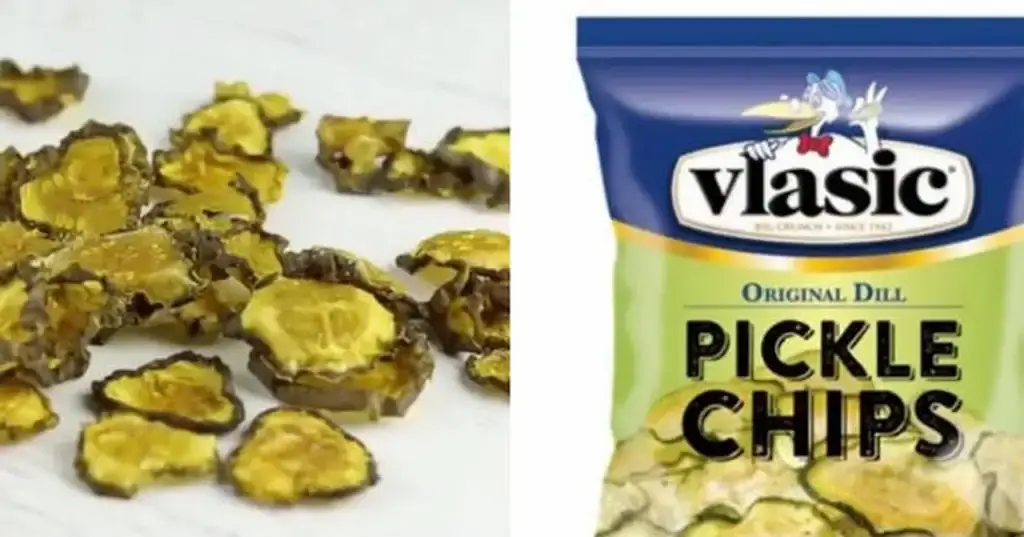 Chips Made From Real Pickles Are Every Pickle Lover's Dream Snack
Pickles — you either love them or you hate them. But when you love them, you just can't get enough. Whether it's on a burger or by themselves, a pickle enhances everything. Now, Conagra Brands is looking to enhance their $2 billion snack business with pickle chips.
Article continues below advertisement
Yes, pickle chips. Thomas M. McGough, co-chief operating officer and executive vice-president, told Food Business News that shelf-stable and refrigerated pickles are a $1.1 billion industry. That's why they're looking to get into the market with a version of pickles that's far easier to snack on.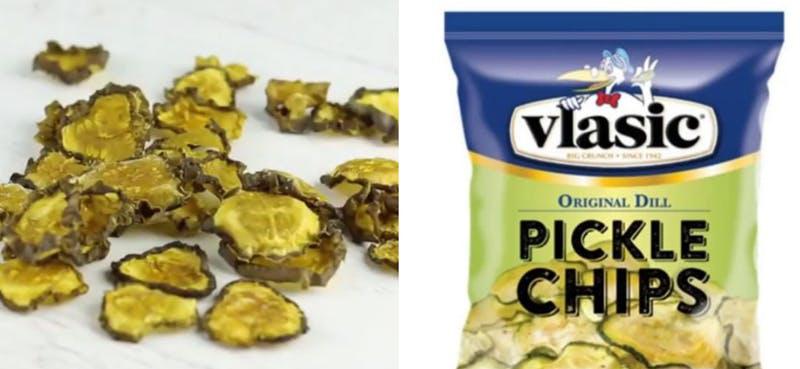 Article continues below advertisement
"Pickles has always been a flavor that people have loved in snacks, whether it's potato chips or even in our Bigs Vlasic dill sunflower seeds."
"But pickles themselves are a great snack, essentially no calories or carbs. But eating pickles out of a conventional jar is inconvenient and messy, and pickle snacks are actually becoming a thing, particularly in c-stores. So we've created Vlasic single-serve pickle slices and also a Vlasic vacuum-fried pickle chips that taste absolutely fantastic."
Article continues below advertisement
The new chip recipe is apparently "still in development," so we don't know exactly when they'll be hitting shelves. But they'll be launching alongside Slim Jim Fried Pork Rinds, pork rinds, fire fries, and Oreo cups. They'll be available in bags of 4.25 oz.
According to HealthLine, "salty pickled cucumbers might help with weight loss, diabetes, and even cancer prevention." But while pickles are low in carbs, they're very high in sodium, which comes with its own risks.
People have mixed opinions on the new line.
"Nope! I'm not that desperate to eliminate carbs from my diet," one user wrote.
While another added: "I'm so ready for these chips."
One commenter wrote: "Just pour them down my throat."
What do you think of this clever new product?