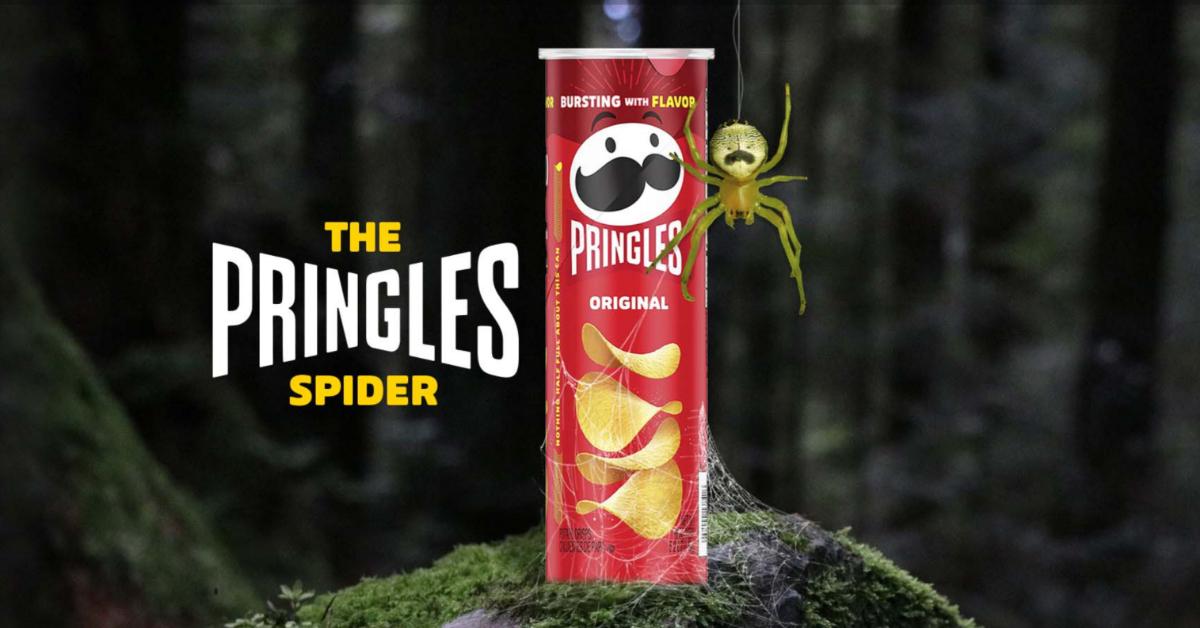 Pringles Seriously Wants Your Help to Change the Name of This Spider
In the year 2022 you might think that brands have already thought up virtually every single way possible to market their products. Like, come on, even RadioShack has reinvigorated interest in their brand with an NSFW Twitter account ... who would've thought?
All this fancy marketing means overall is that your favorite name brands have to continue to get more and more creative if they want to capture the attention of consumers, and it seems as though Pringles may have cracked the code for doing so.
Article continues below advertisement
While other companies focus on advertising in malls, on highways, and on the internet, Pringles is stepping it up a notch and quite literally advertising in the natural world. That's right, the potato chip company has found a spider that closely resembles its iconic logo and now they want it officially renamed. If you're confused too, don't worry – we'll unpack what's going on here.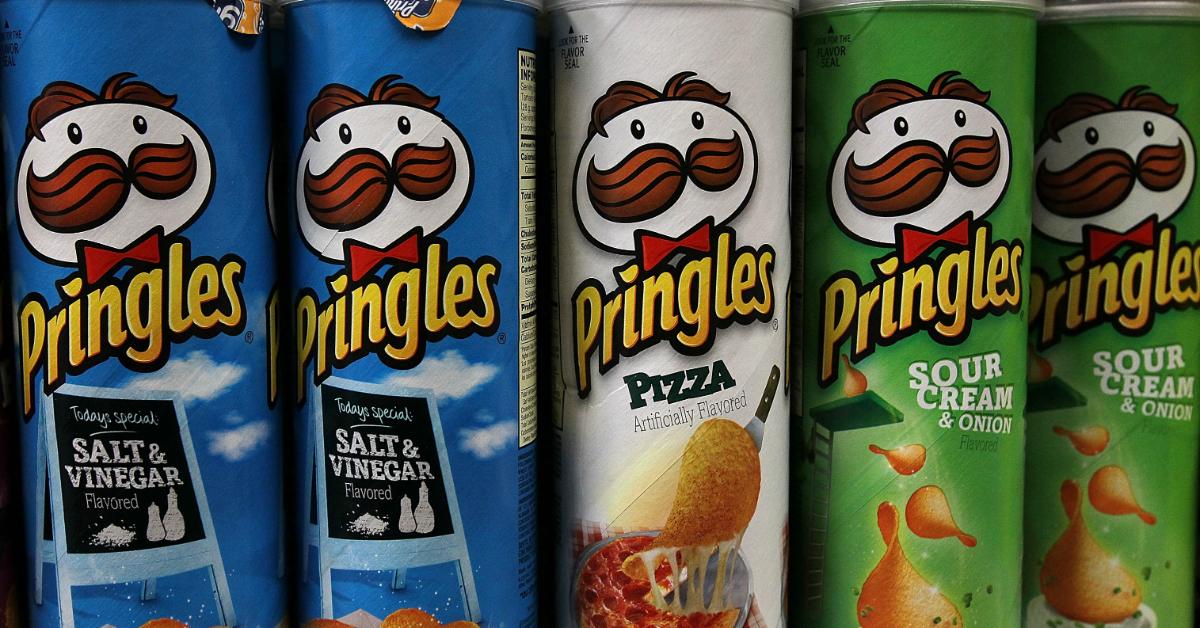 Article continues below advertisement
You read that right, Pringles wants a real-life spider named after their potato chips.
Mauricio Jenkins, Pringles' U.S. marketing lead, said in an official statement, "In 1968 the world was introduced to the iconic Pringles can and logo, but little did we know there was a creature amongst us who was unknowingly spreading the Pringles love."
The creature that he is referring to is the little-known Kidney Garden spider (Araneus mitificus), which sports a white and black spotted dorsal side that closely resembles Pringles' iconic mustached cartoon character logo.
Per Nature World News, the Kidney Garden spider was given its name in 1886 and largely resides in Southeast Asia in the nations of Thailand, Singapore and Vietnam. Pringles seems to believe that the spider's relative lack of fame on the world arachnid stage makes it the perfect candidate for a fresh new name.
Article continues below advertisement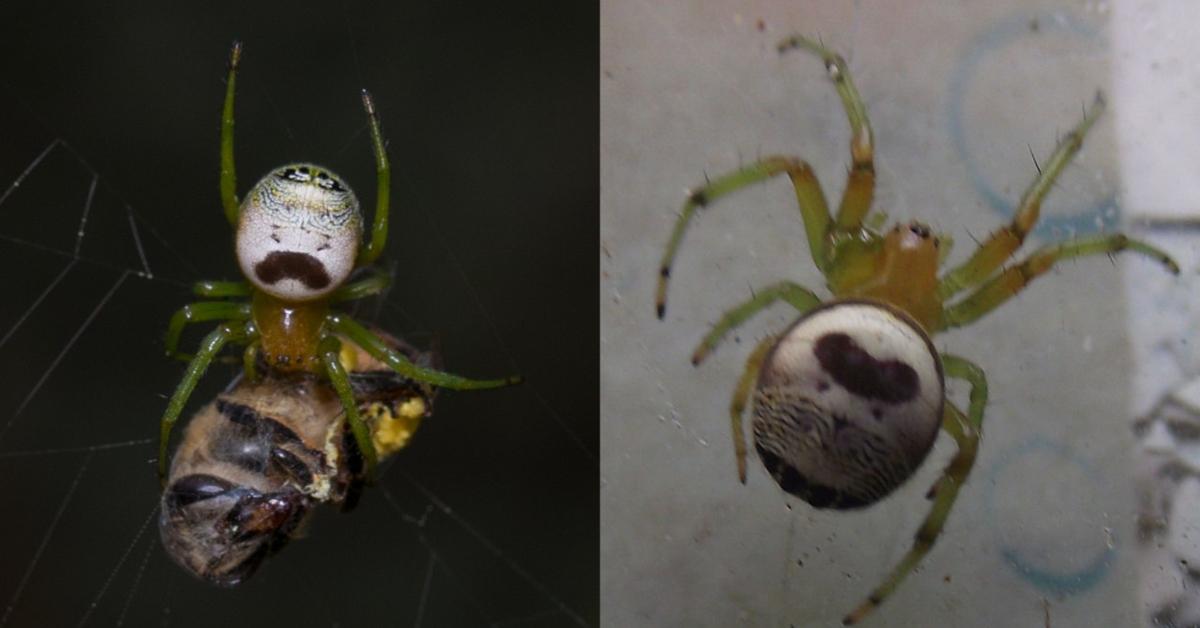 Pringles has started a petition to change the name of the Kidney Garden spider.
Navigating over to change.org brings us to a petition from the company aimed at international arachnid groups. These include the International Society of Arachnology, the European Society of Arachnology, the American Arachnological Society, the Arachnologische Gesellschaft Association, the Française d'Arachnologie, the British Arachnological Society, the S.E.A., the Asian Society of Arachnology, Aracnofilia, and iNaturalist. Essentially, Pringles wants them all to recognize the name change.
Article continues below advertisement
In its petition the company wrote, "If you're thinking 'OMG that spider looks exactly like the Pringles® logo' ... We couldn't agree more. It's green, has 8 legs and a Pringles logo on its back. Which is why Pringles is on a mission to get this spider officially recognized as the Pringles Spider."
Article continues below advertisement
They added, "We're calling on the arachnid community to do what's right and recognize this very real spider as the Pringles Spider. Be part of snack and spider history and help us with your signature today! And if it does become official, free Pringles on us.* Visit PringlesSpider.com to learn more and to adopt a Pringles Spider of your own."
The asterisk next to the claim of free Pringles indicates that the first 1,500 people who signed the petition will receive a free container of Pringles.
As of the time of writing, the petition has gathered over 4,000 signatures. If you feel as strongly about the potential name change as Pringles does, head on over to the above change.org link and attach your name to this piece of potato chip-spider history.