The Senior Walk Challenge Is the Newest Way to Celebrate Your Graduate
In place of a graduation, the class of 2020 has to find some virtual alternatives to celebrate graduating, like the senior walk challenge.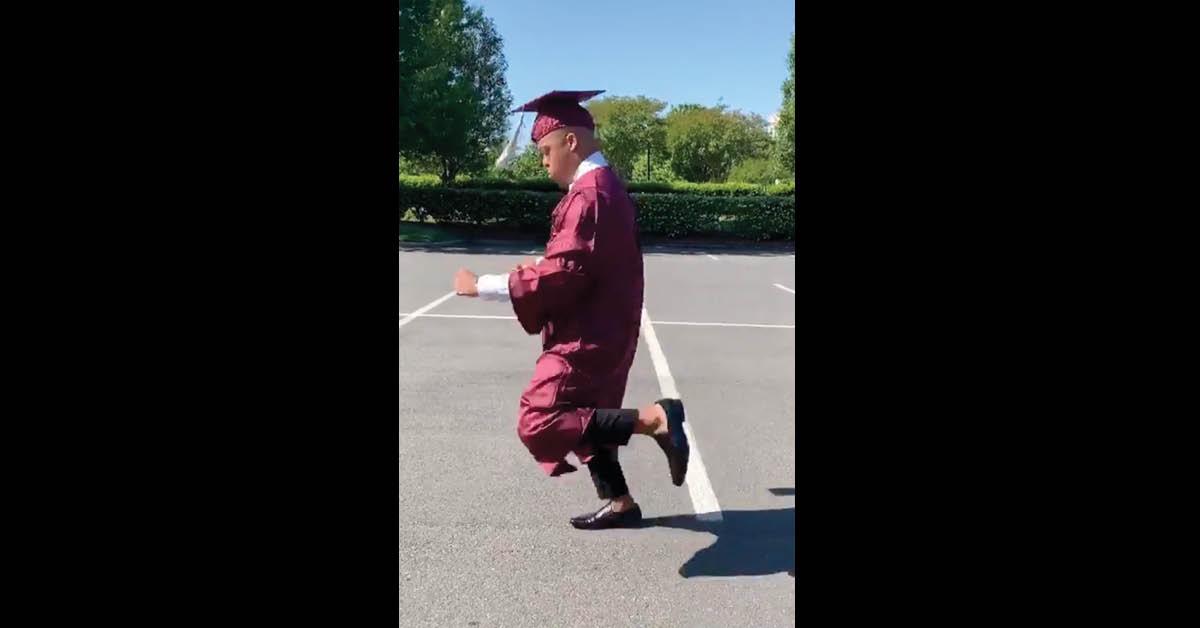 The COVID-19 pandemic has shut down most of America, forcing most to stay at home during what would be some of the busiest times of the year.
Students, especially seniors, have been hit particularly hard by the pandemic, bringing their final months of schooling to a sudden end. But thanks to the internet, students have come up with new ways to celebrate, like the senior walk challenge.
Article continues below advertisement
The senior walk challenge started on Instagram.
The senior walk challenge started on Instagram, when North Carolina Central University student Chance Kennedy posted a video of himself in his cap and down on Instagram. In the video, he starts by pretending to cry, only to instead stand up straight and dance as though he were walking to receive his diploma.
"I'm officially a graduate from North Carolina Central University," Chance captioned the video. "Grad School here I come."
Article continues below advertisement
The original posting of the video now has almost 70,000 views and has been reposted many times, including by huge meme pages like The Shade Room, which was the first to use the hashtag "#seniorwalkchallenge."
The hashtag was started to encourage others to strut their stuff in their cap and gown, giving them an opportunity to show off in a new way since most won't be able to walk the stage for their actual graduation.
There are also plenty of other virtual ways to celebrate your graduation.
Since the new coronavirus has moved all schools to online-only, many high school and college seniors are missing out on the standard milestone moments that come with these achievements. College students are having to say goodbye to their school friends over Zoom instead of enjoying their last few months before their post-grad plans, and high school seniors are missing events like prom while they're stuck inside.
Article continues below advertisement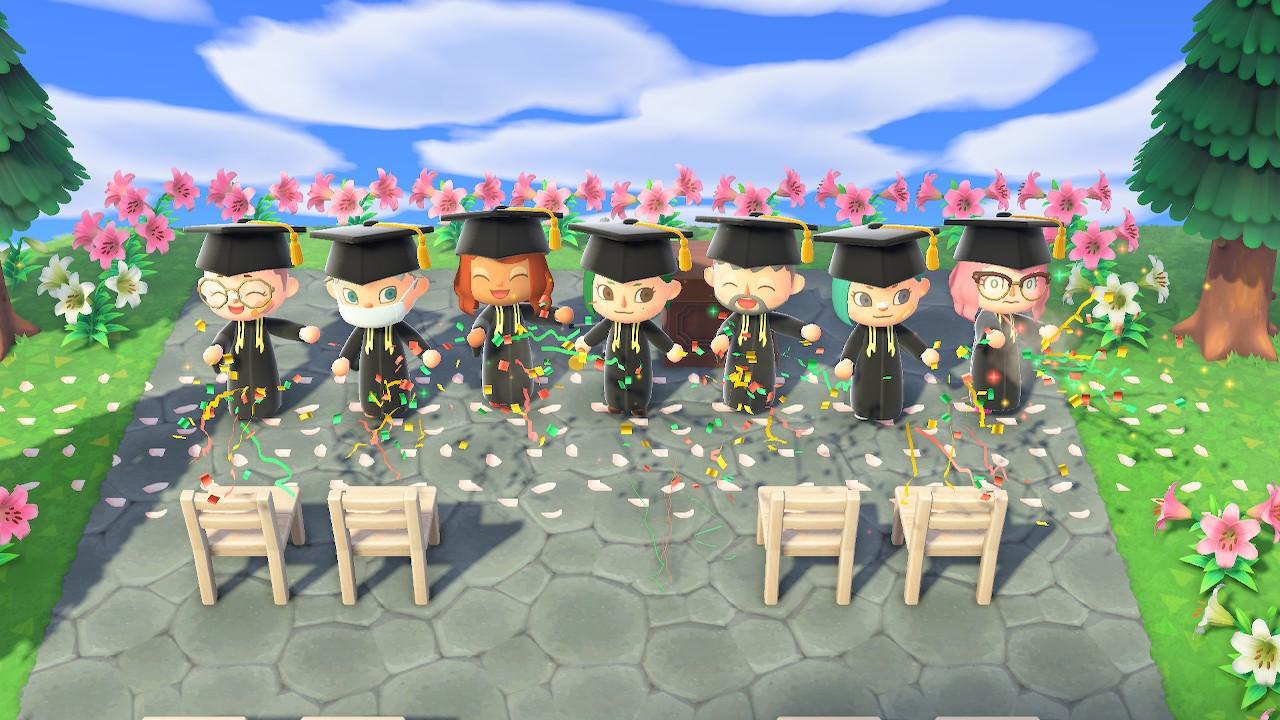 Of course, there have been some virtual alternatives, like the TikTok prom that some high school seniors attended in place of their own, but others are getting even more creative. Some have resorted to hosting their own virtual graduations with only their friends over Zoom, or even "walking" across the stage in a faux-ceremonies in video games like Animal Crossing: New Horizons and Minecraft.
Article continues below advertisement
To commemorate the class of 2020, there's also an official virtual graduation ceremony hosted by the education advocacy group XQ Institute, The LeBron James Family Foundation and The Entertainment Industry Foundation.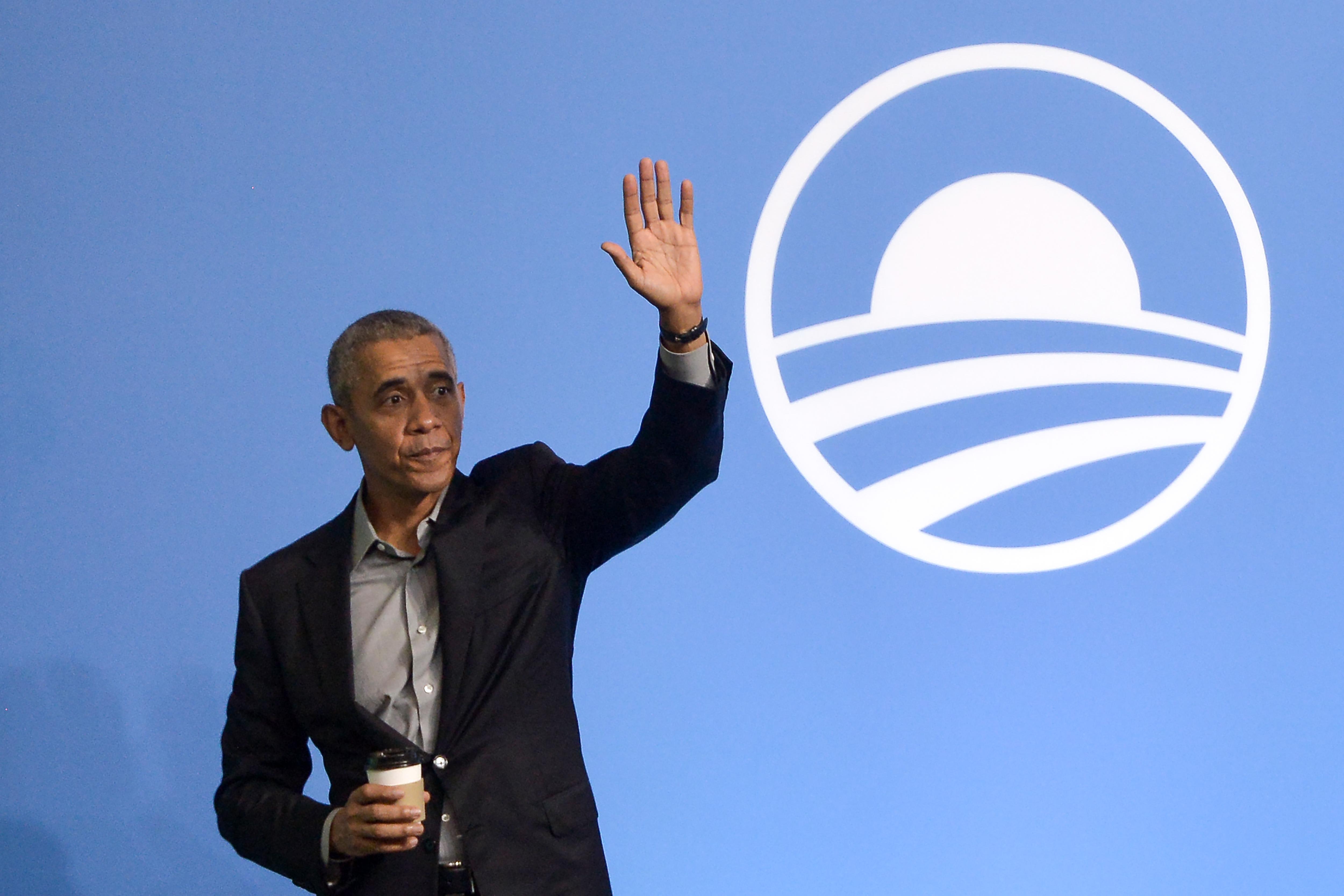 Article continues below advertisement
The ceremony, which will be broadcasted on ABC, CBS, Fox, and NBC (as well as some other digital streaming partners), will feature a speech from former President Barack Obama and appearances from LeBron James, Malala Yousafzai, the Jonas Brothers, Bad Bunny, Lena Waithe, and more.
The virtual graduation will be held on May 16 at 8 p.m. ET.
The best way to prevent contracting or spreading the coronavirus is with thorough hand washing and social distancing. If you feel you may be experiencing symptoms of the coronavirus, which include persistent cough (usually dry), fever, shortness of breath, and fatigue, please call your doctor before going to get tested. For comprehensive resources and updates, visit the CDC website. If you are experiencing anxiety about the virus, seek out mental health support from your provider or visit NAMI.org.