Seth Rogen and His Parents Seem to Have a Pretty Great Relationship
It doesn't seem like Seth Rogen has ever been afraid of speaking out or offending people. We think he may have gotten some of that from his parents.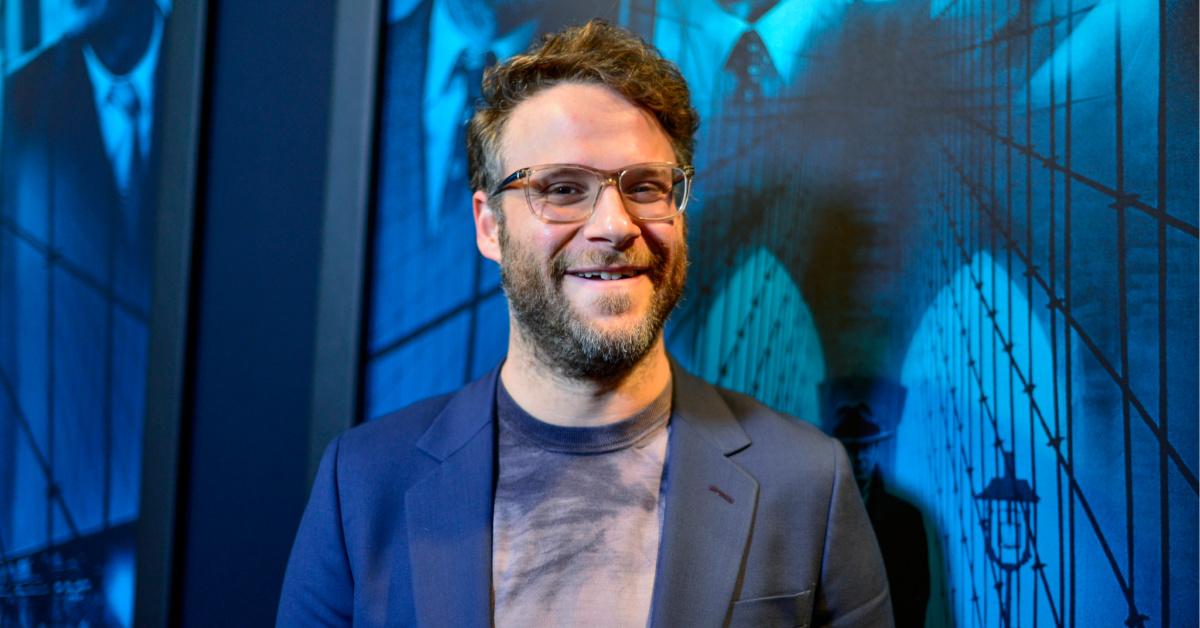 By this point, we're all pretty familiar with Seth Rogen and his work — those of us who follow him on Instagram even know about his awesome pottery skills. But we were curious about some other aspects of Seth's life, particularly his early life with his parents.
Article continues below advertisement
Seth was born in 1982 in Vancouver, British Columbia. His mom (Sandy) is a social worker, and his dad (Mark) works for non-profits organizations. In the past, Seth has referred to them both as "radical Jewish socialists." Here's what we know about them.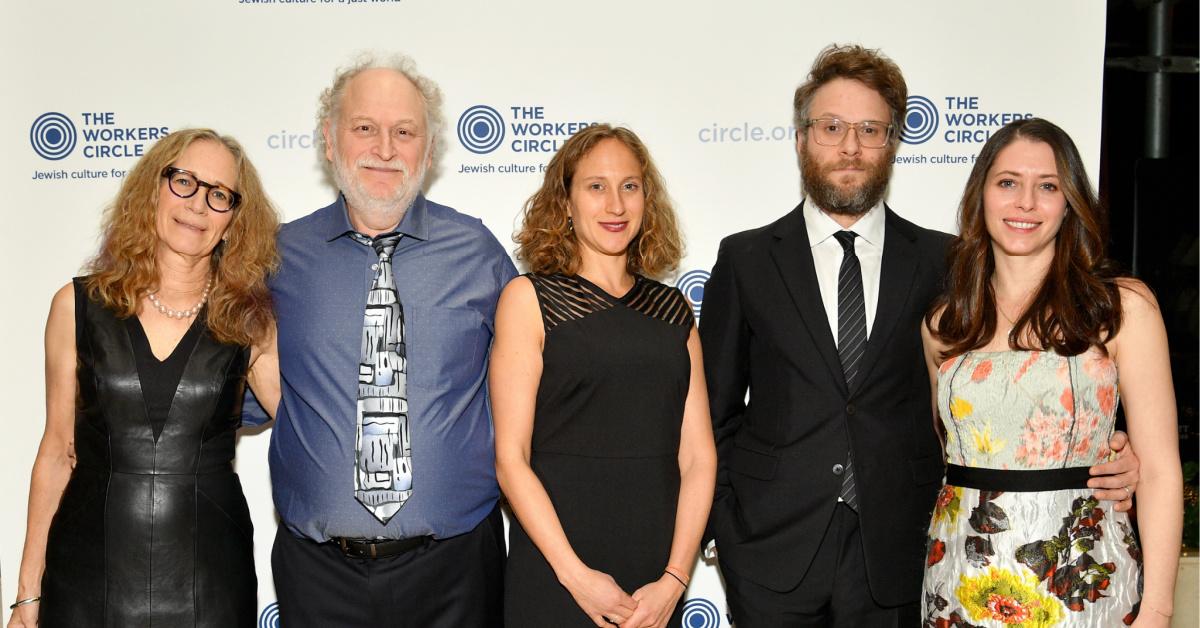 Article continues below advertisement
Seth Rogen and his parents seem to have a pretty close relationship.
Both of Seth's parents appear to play quite a large role in his life, but his mom has certainly carved out her own bit of internet fame. Sandy is active on Twitter and is also incredibly hilarious. While Seth may be known for pushing the envelope when it comes to comedy, we have a feeling that he inherited at least some of that from his mom.
Throughout her Twitter career, Sandy has not held back from tweeting about pretty much everything under the sun, including her son's joint-rolling skills, her sex life, and even the pants she sees during a yoga class (or sees through, rather):
Article continues below advertisement
Some of Sandy's tweets are apparently a bit too much for Seth — it's not uncommon for him to retweet with an accompanying "Jesus, mom." But hey, embarrassing kids is kind of what moms do, right? It wouldn't be any fun if they had to stop once their kids became famous.
Article continues below advertisement
Seth's dad also apparently has a history of challenging the system, although he doesn't do so on Twitter. Back in Dec. 2019, Seth and Mark were honored by the secular Jewish group The Workers Circle for their contributions to Jewish culture.
During a short speech, Seth told a story about his dad interrupting a Hannukkah lighting ceremony in Vancouver in order to yell at an adversary for "injustices" he had committed — even though Sandy told him that she'd pretend not to know him if he did.
Article continues below advertisement
"If you believe in something," Seth said, "you should stand up for it, and yell about it, and scream about it, even if it will make you look so nuts that your own wife pretends not to know who you are."
Article continues below advertisement
Family plays a huge role in Seth's newest film, 'An American Pickle.'
In An American Pickle, Seth plays Herschel Greenbaum, a struggling Ashkenazi Jew from the 1920s who is accidentally preserved for 100 years in a vat of pickles. He wakes up in modern-day New York City and tries to fit in with some help (and some antagonism) from his last remaining descendant, Ben Greenbaum (also played by Seth).
In preparing for the role, Seth reflected on the stories of his own grandparents.
"My grandmother, who passed away in 2014, was literally born in a caravan fleeing the pogroms," he said in an interview with The New York Times. "She emigrated to Canada and she got to pick her own birthday as a child. It was an interesting thing to wrap my head around as we were trying to dramatize it."
Article continues below advertisement
He also spoke about his grandfather. "My grandfather was a very tough man. He was in [World War II], he was in the [Royal Canadian] Navy. He played professional football in Canada and was just the opposite of many of the things I have come to represent."
Article continues below advertisement
"We got along, but he was incredibly regressive in a lot of ways. He was offhandedly racist, all the time. We did not vibe on a lot of things. So that idea was really interesting to me. Your family can represent a lot of things that you yourself do not like. But, inherently, you love them and you are them, it's inescapable."
That idea of being inextricably attached to our ancestors — even if they do share embarrassing tweets — is central to the plot of An American Pickle. You can stream the film now on HBO Max.