People on TikTok Are Creating Stan Accounts for a Suspected Killer
When Peter Manfredonia was fleeing the police after being a suspected serial killer, TikTok users began creating stan accounts for him.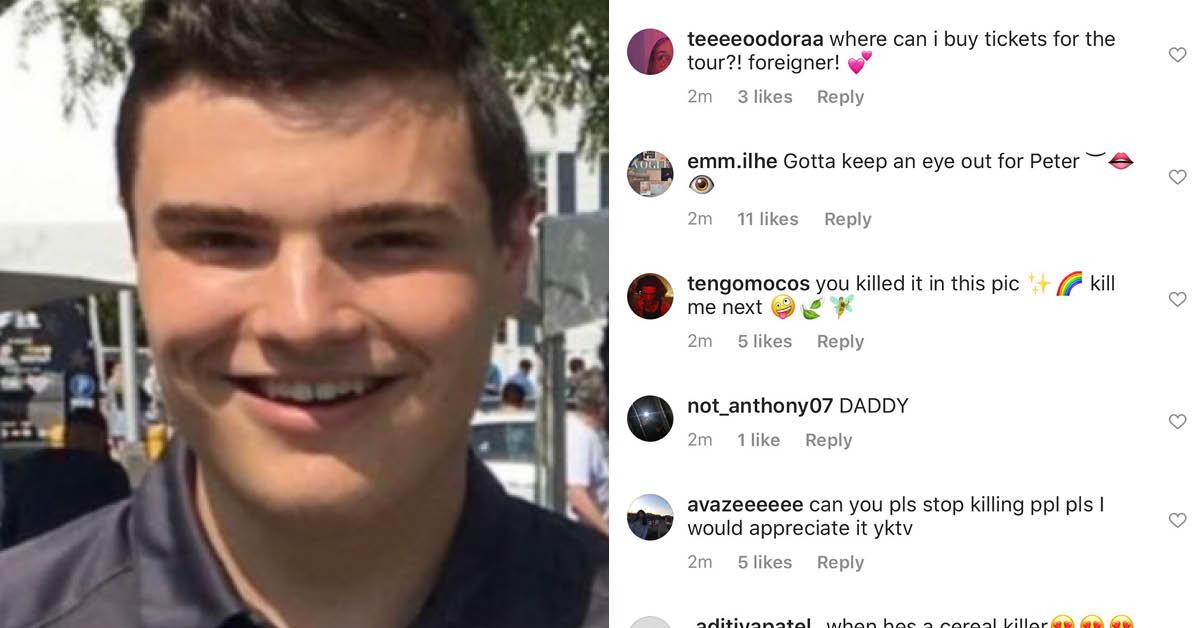 True crime fans know there are some in the community who take their fascination with serial killers and murderers a little too far. Between those who say they think Ted Bundy is hot to those putting the emphasis on serial killers rather than their victims, there's a line within the community that some have a tendency to cross.
TikTok and Instagram users seem to have taken their love of true crime to the next level by openly supporting an at-large killer.
Article continues below advertisement
TikTok users flocked to the comments of a murder suspect's Instagram.
If the Ted Bundy stans weren't enough to make a sane true crime fan's skin crawl, the serial killer lovers have taken it one step further by openly thirsting over an at-large murder suspect.
A 23-year-old University of Connecticut student is suspected of committing the murder of two people, assaulting one, and kidnapping another, but instead of reacting with shock, users swarmed to the killers then-public Instagram page, commenting things like "pick me, choose me, love me," and "me next?"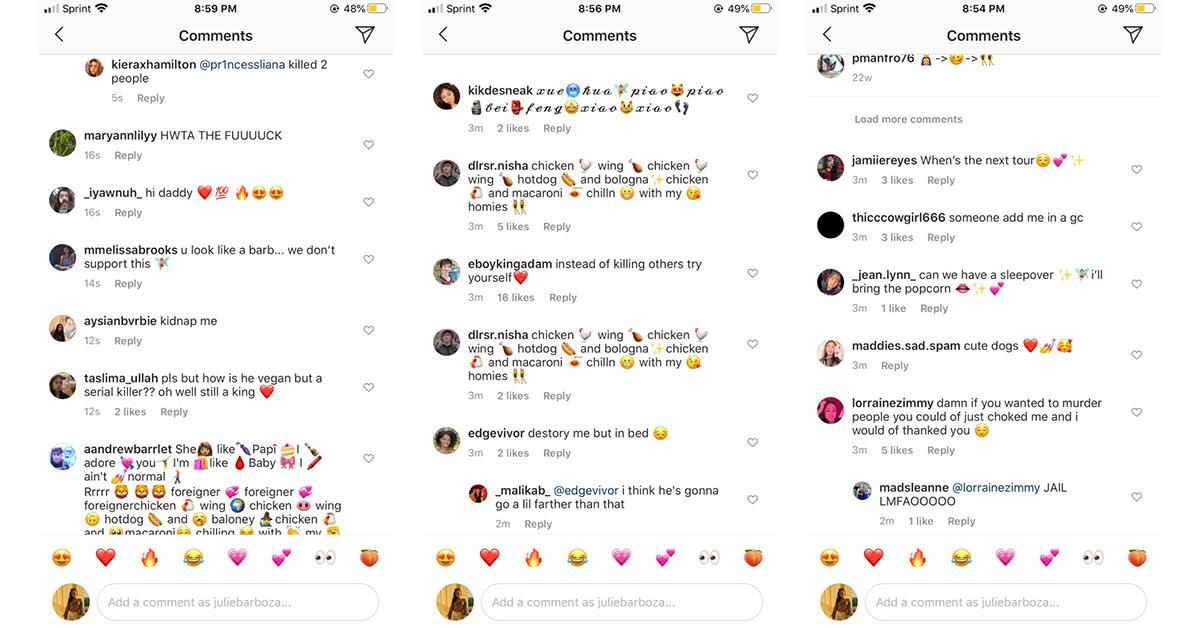 Article continues below advertisement
Most of the comments on his photos are in reference to his looks, making objectively bad jokes about him "killing it."
People went as far as to create fan accounts for him, giving Peter Manfredonia his own fandom of sorts. A lot of his "fans" appear to either be connected to Nicki Minaj's fan base or controversial TikTok icon Lovely Peaches' fanbase, according to Insider. It's currently unclear why those stans seem to be drawn to Manfredonia and his account.
It wasn't long before Instagram made the decision to remove Manfredonia's account from their platform, as well as removing some of the fan pages that have been created.
Article continues below advertisement
Is Peter Manfredonia still free?
After a six-day search for the killer, Manfedonia was found and arrested in Hagerstown, Md. The search for the suspect spanned across a few states, including New Jersey and Pennsylvania, before he was located in Maryland.
Manfredonia is accused of killing Ted DeMers, 62, and Nicholas Eisele, 23 over Memorial Day Weekend, before assaulting another man and kidnapping one of his victims' girlfriend. She was later found safe and unharmed at a gas station in New Jersey.
Article continues below advertisement
While Manfredonia was attempting to evade the police, his family made public statements, requesting their son peacefully turn himself in.
"Peter, if you are listening, you are loved," attorney Michael Dolan, who is representing Manfredonia's family, said in a public statement, according to Insider. "It is time to let the healing process begin. It's time to surrender. You have your parents' and your sisters' and your family's entire support. So, Peter, from your parents, we love you, please turn yourself in."
Allegedly, before the incident happened, Manfredonia was struggling with his mental health but actively receiving support from his family and therapists, according to CNN.
When the suspect was found, he reportedly complied with officers, agreeing to a peaceful arrest. According to the outlet, Manfredonia's family "are relieved that Peter brought this to a peaceful conclusion."