Tony Lopez Is the Latest TikToker to Fall Victim to a Death Hoax
As a rumor has it, Tony Lopez's dead body was found in a Los Angeles alleyway. Allegedly, he got into a car crash before getting stabbed twice.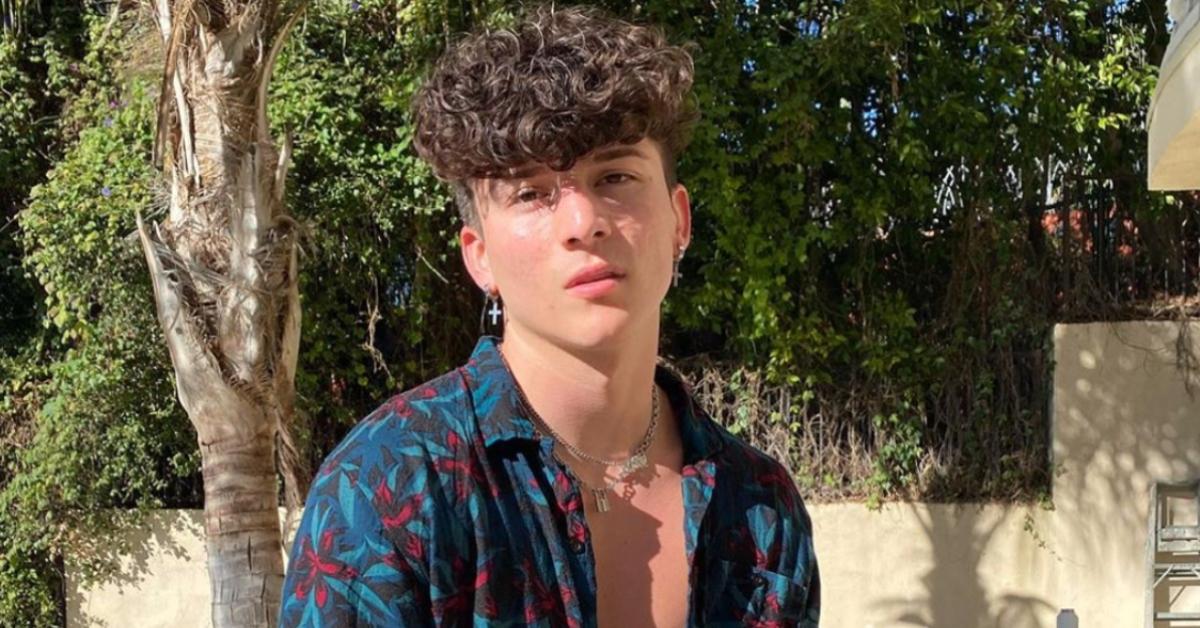 The latest influencer to fall victim to a death hoax? It's Tony Lopez, the Hype House member who obtained 21.8 million TikTok and 7.2 million Instagram followers with his strong looks and fantastic dance moves.
Article continues below advertisement
As fake news websites like Channel22News and The Arts of Entertainment allege, the star-status content creator was found dead in a Los Angeles alleyway after he got into a car crash and got stabbed. Twice. So, how did Tony react to the news?
Don't worry, TikTokers. Tony Lopez didn't die in a car crash.
The hoax started circulating sometime around July 30, with an increasing number of fans demanding a health update after learning about the supposed incident.
"why's everyone sayin @lopez__tony is dead?? he's not," tweeted a person.
Tony posted a tweet to make light of the ungrounded claims in response.
"Lmao y'all got me "☠" literally," went his response.
Article continues below advertisement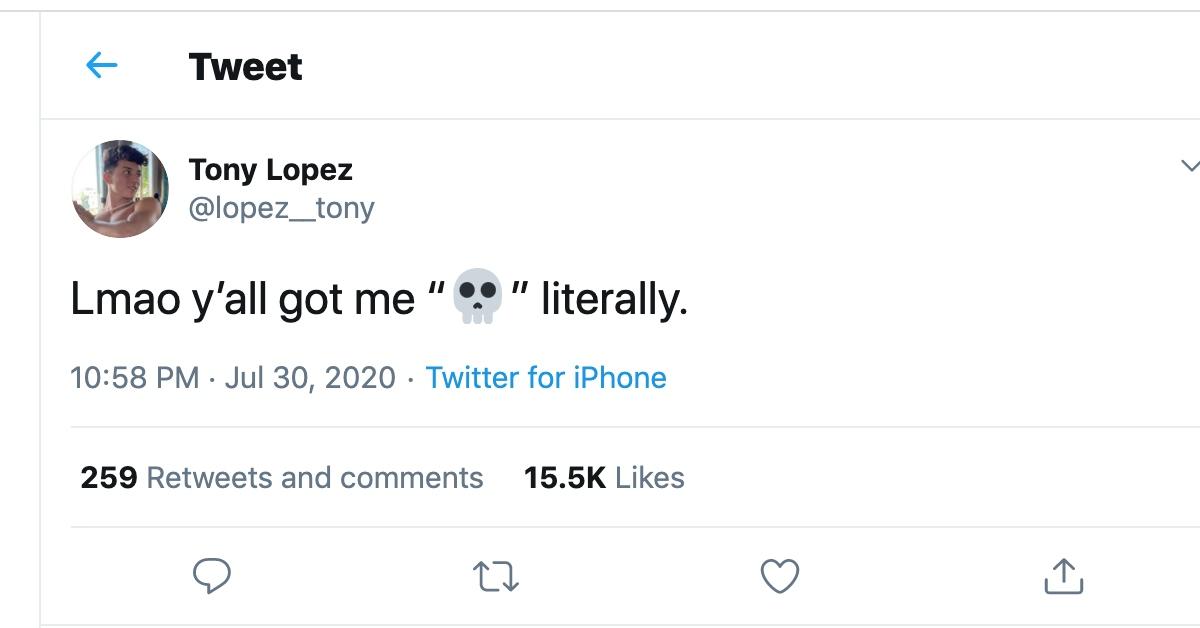 Tony is about to confront issues far more pressing than a rumored car crash.
It's only been a few weeks since the TikToker came under fire for posting racist and misogynistic content on Twitter, some of which was shared a little over a year ago.
"Black girls are my weakness," reads one part of a now-deleted thread from May 26, 2019, as cited by Insider.
"Oh and Asian girls," reads Tony's follow-up.
Article continues below advertisement
According to Insider, Tony was accused of fetishising minorities. In addition, some of his other tweets see him use the word, "gay," in a derogatory manner as well.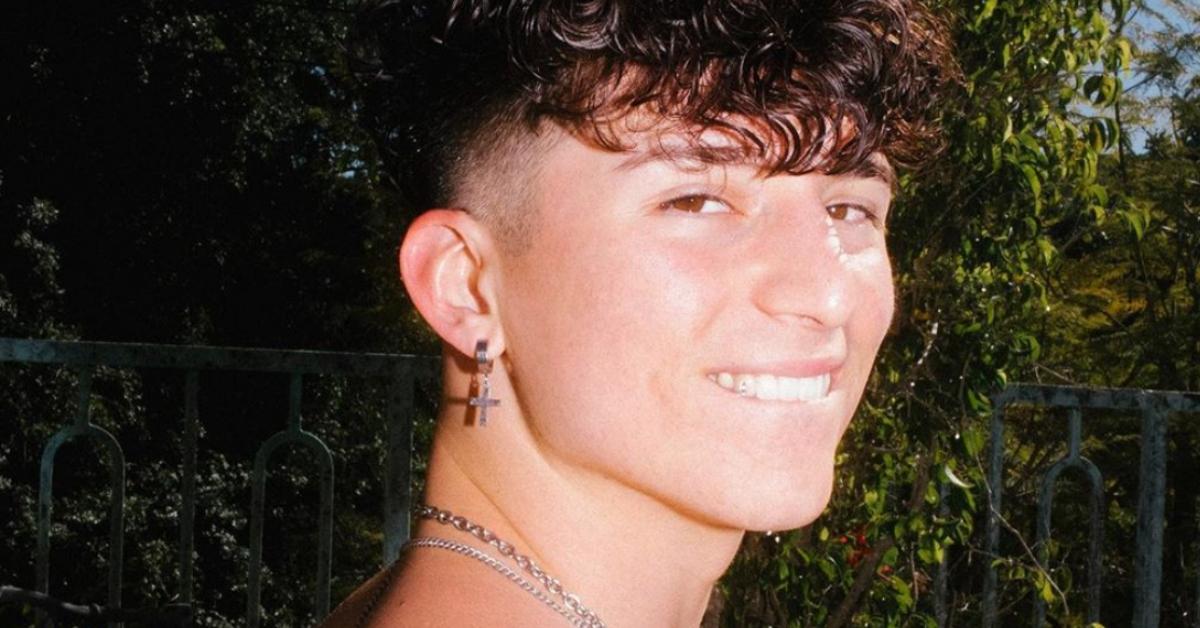 Article continues below advertisement
The TikToker is now facing allegations of another act of misconduct as well. As a Snapchat user claims, Tony has repeatedly pressed her to agree to meet up with him. She is 15 years old.
As a previous Distractify article reveals, Tony was the first to initiate contact with the young woman identified as Cay. He asked for her Snapchat details via a direct message sent on Instagram.
As the girl now alleges, Tony would send Snaps regularly, seemingly without concern for her age.
Article continues below advertisement
"I guess it never clicked in his head that I was not 20 years old," Cay explained in a post outlining what had happened to her.
"But as you can see here he continued to say s--t knowing that I wasn't of age. But predators don't care!" she went on to say.
"He would snap me everyday at random times just to say some s--t to me [about] wanting to f--k or [just] some weird s--t. I would go along [with] it just to build a 'case' against him [because] I knew he was sus," she concluded.
So, is Tony Lopez about to go to jail?
In addition to the scandal involving a 15-year-old girl, Tony is also accused of attempting to convince a 17-year-old to go on a date with him.
At present, it's unknown whether any of the young women Tony has talked to online intend to press charges. Likewise, it's uncertain whether the star-status content creator will have to face any legal complications, or a potential jail sentence, in the future.