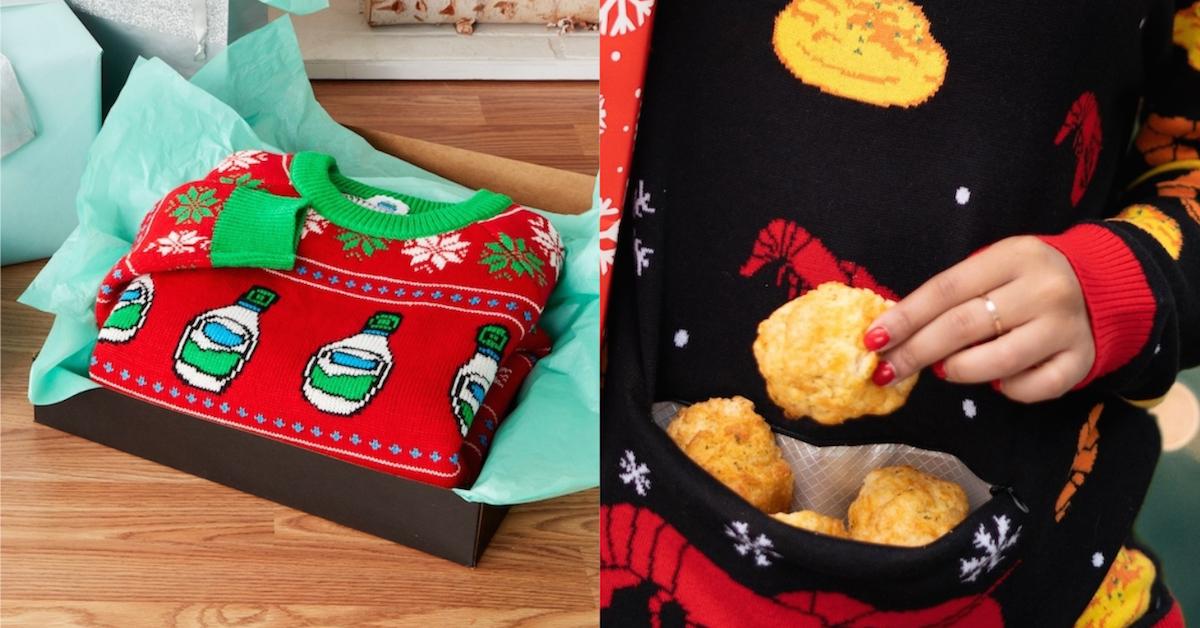 These Ugly Christmas Sweaters Will Have You Feeling Fa-La-La-La-Festive
Between countless Christmas parties and National Ugly Sweater Day, which falls on Dec. 19, there are so many reasons why you'll probably end up needing a — well — unique festive sweater this holiday season. And if you've managed to put off ugly sweater shopping until today, you're in luck — we've rounded up our favorite ugly sweaters, onesies, and beer sweaters that are basically guaranteed to scream "holiday cheer."
So check out the best ugly Christmas sweaters for 2019, below.
Article continues below advertisement
1. Glenlivet's Foldable Sweater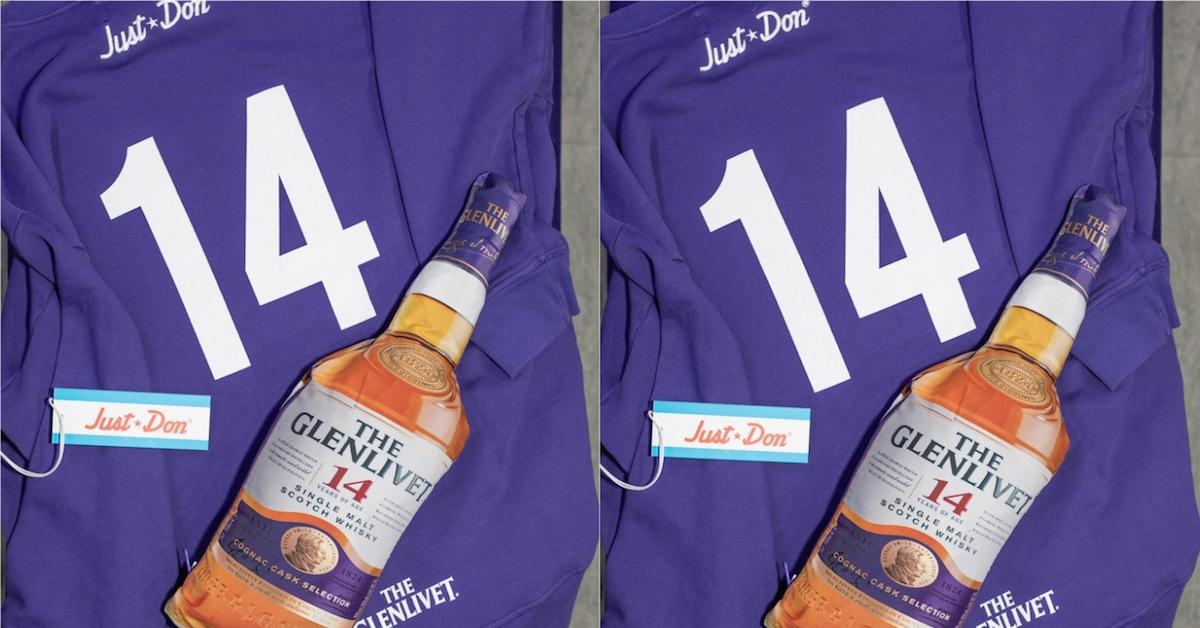 Whiskey enthusiasts and Don C fashionistas can enter for the chance to win one of ten limited-edition Glenlivet sweaters, designed by street-wear guru, Don C. Repping the brand, it feature a built-in zip pocket that lets you fold it into a "plush version" of The Glenlivet 14 Year Old whisky bottle. You can enter to win by following The Glenlivet's U.S. social channels and by visiting The Glenlivet Don C Sweeps page.
2. The Reynolds WRAP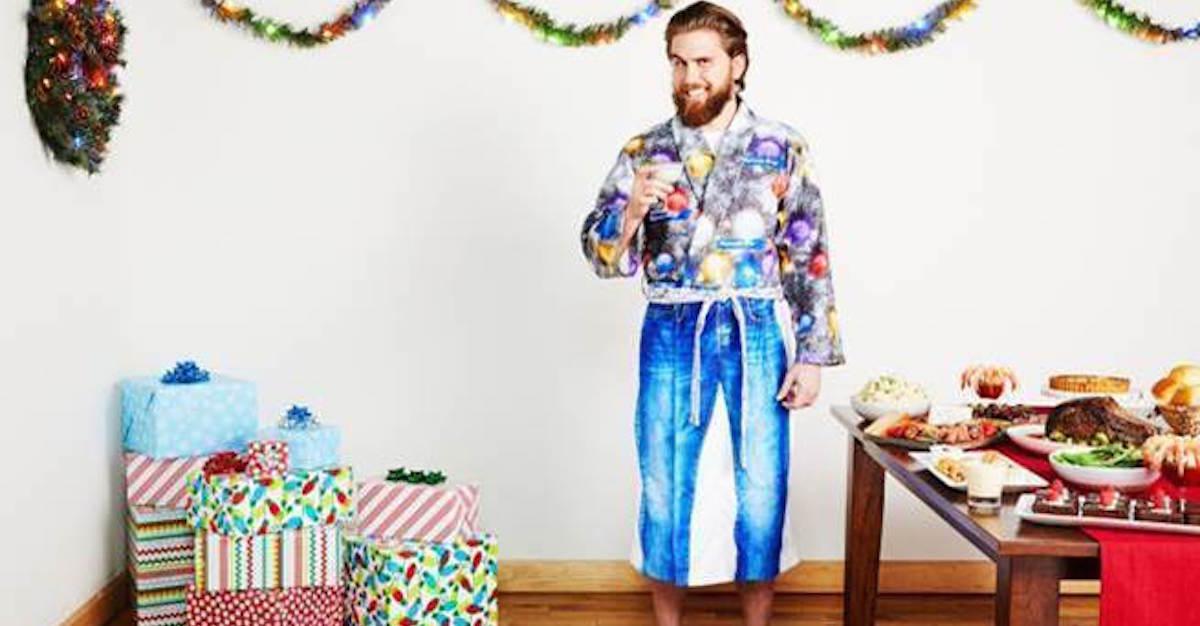 Those who are bound to make a mess at Christmas dinner or that highly anticipated holiday party should get in on Reynolds Wrap's full-length robe — it's extremely festive with a guarantee to keep any food or drink spillage from ruining your clothes. It features a Christmas-y design on top and "denim jeans" on bottom. Customers can get them for $3.99 each on Reynolds Wrap's holiday website for a limited time.
Article continues below advertisement
3. 'Frozen' Dog Sweater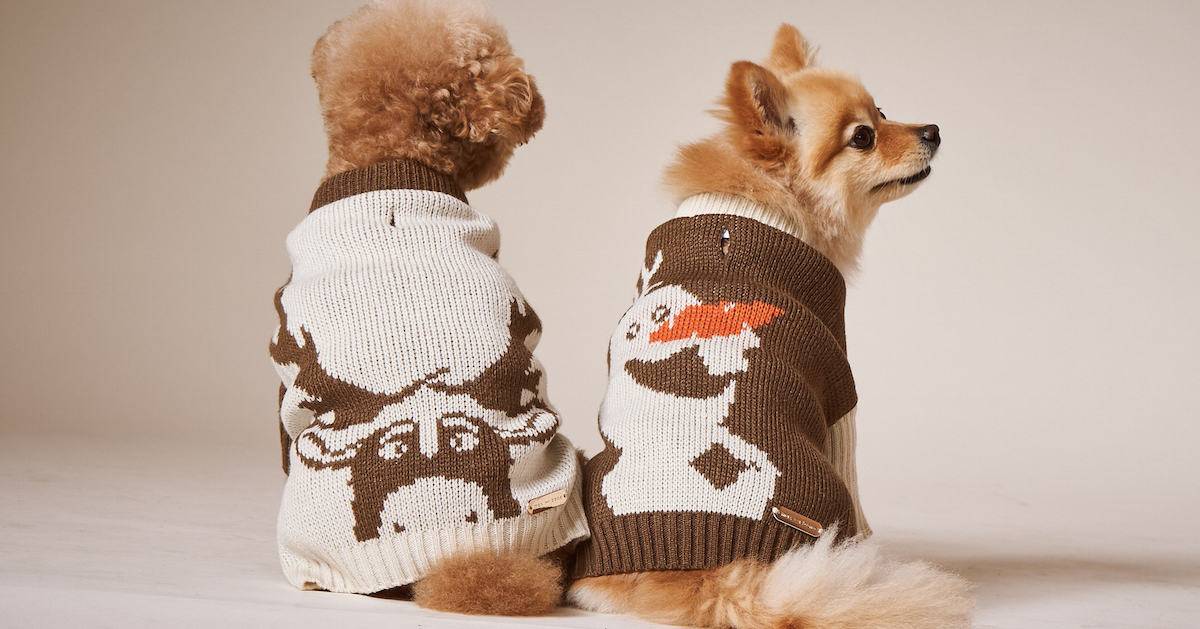 Luxury pet brand, Max-Bone, released two dog sweaters in honor of the recent Frozen 2 release. One features Sven, the reindeer, and the other boasts Olaf, the singing snowman. The collection costs between $55 and $85, so if you're looking to dress up your pup this holiday season, definitely consider either of these adorable pieces.
Article continues below advertisement
4. Miller Lite's Holiday Collection
From sweaters, to hats, slippers, and even dog scarves, Miller Lite is offering so many adorable holiday garments for any beer lover out there this holiday season. Get in on all of it before it's gone — these are only available while supplies last.
Article continues below advertisement
5. Coors Light Onesies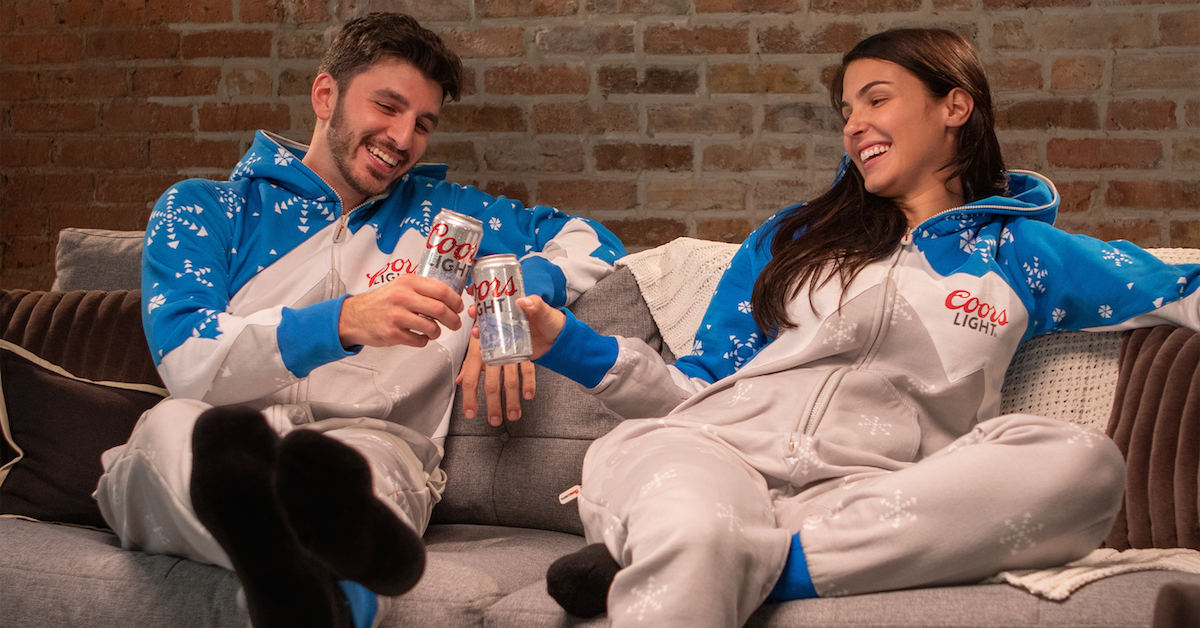 While sweaters are bound to keep you warm, there's no doubt in my mind a onesie will have you feeling roasty toasty. Coors Light is offering a limited-edition onesie for $30 on their holiday website while supplies last.
Article continues below advertisement
6. Hidden Valley Ranch Holiday Sweater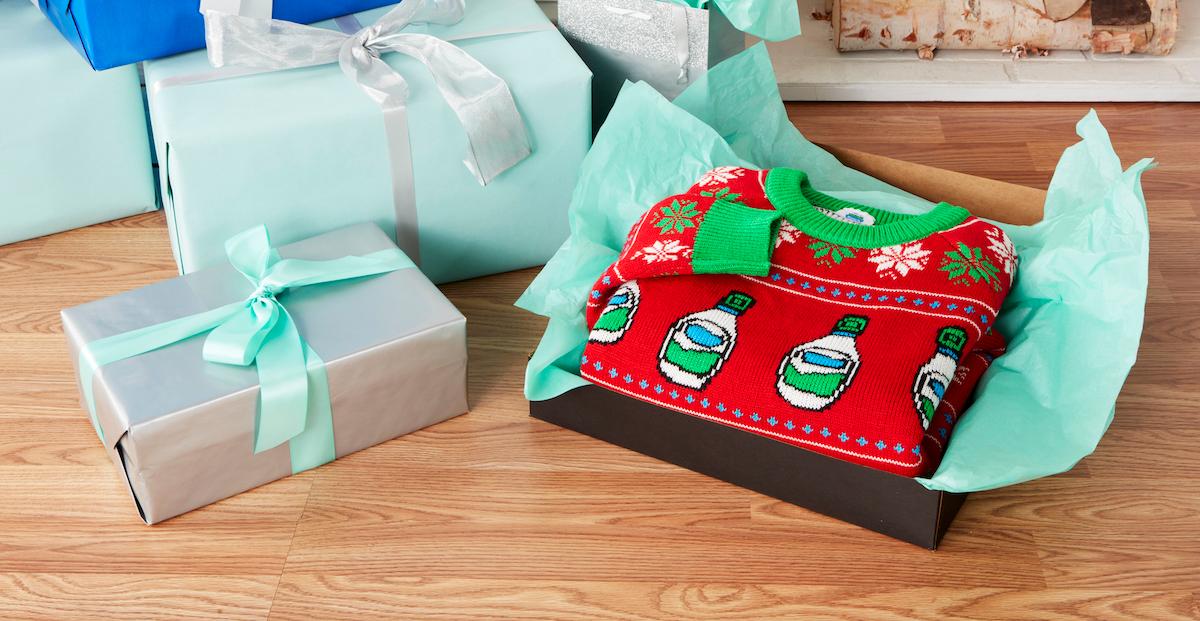 Whether you're dousing your pizza in ranch or if you're simply drinking it from the bottle, Hidden Valley Ranch's holiday sweater appropriately vouches for the best condiment out there, and honestly, it isn't that ugly. It'll quite literally have you "looking like a snack" in no time.
Article continues below advertisement
7. Jägermeister Holiday Sweater
Your favorite boozy brand, Jägermeister is offering a Christmas sweater to accompany all those ice cold Jägermeister shots you'll be knocking back at your BFF's Hanukkah party. It's available for purchase on Shinesty right now for $64.99, and TBH, it's classy AF.
Article continues below advertisement
8. Red Lobster Sweater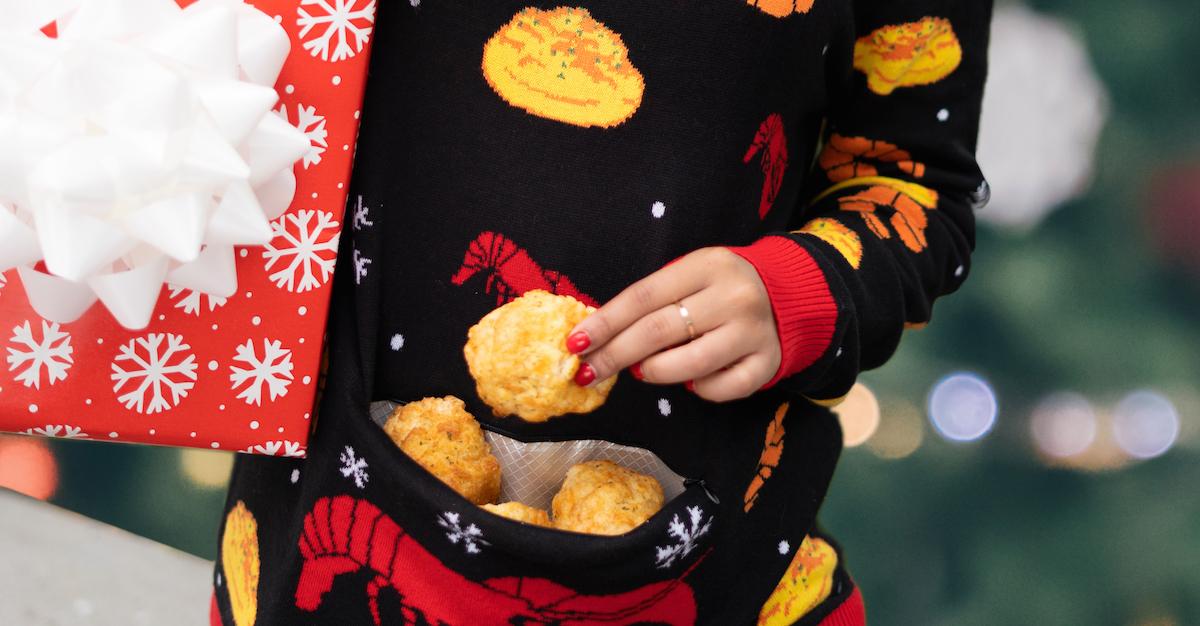 Whether you're all about those Cheddar Bay Biscuits or that good old-fashioned lobster, wear your seafood-loving heart on your sleeve with Red Lobster's limited edition holiday sweater, available on their website for $39.99. Instead of featuring snow flakes and Santa, it features all of Red Lobster's classic offerings, and even has a built-in insulated pocket for keeping those biscuits tasting fresh AF.
Article continues below advertisement
9. Truly Holiday Sweater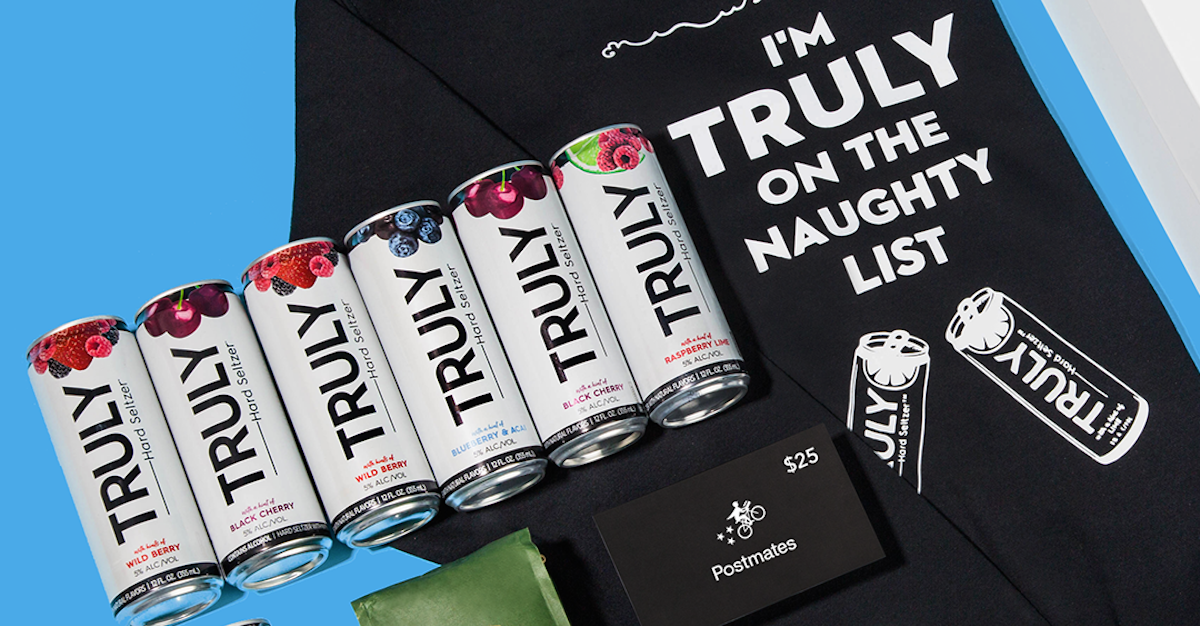 As an ode to the ultimate canned beverage of 2019, definitely consider Truly's Survive the Holidays gift box from Giftagram — for $75, you can get a box that includes cans of hard seltzer, a Postmates gift card, everything you need to cure a hangover, and most importantly, a Truly holiday sweater.
Article continues below advertisement
10. Tofurky's Roast Time Sweaters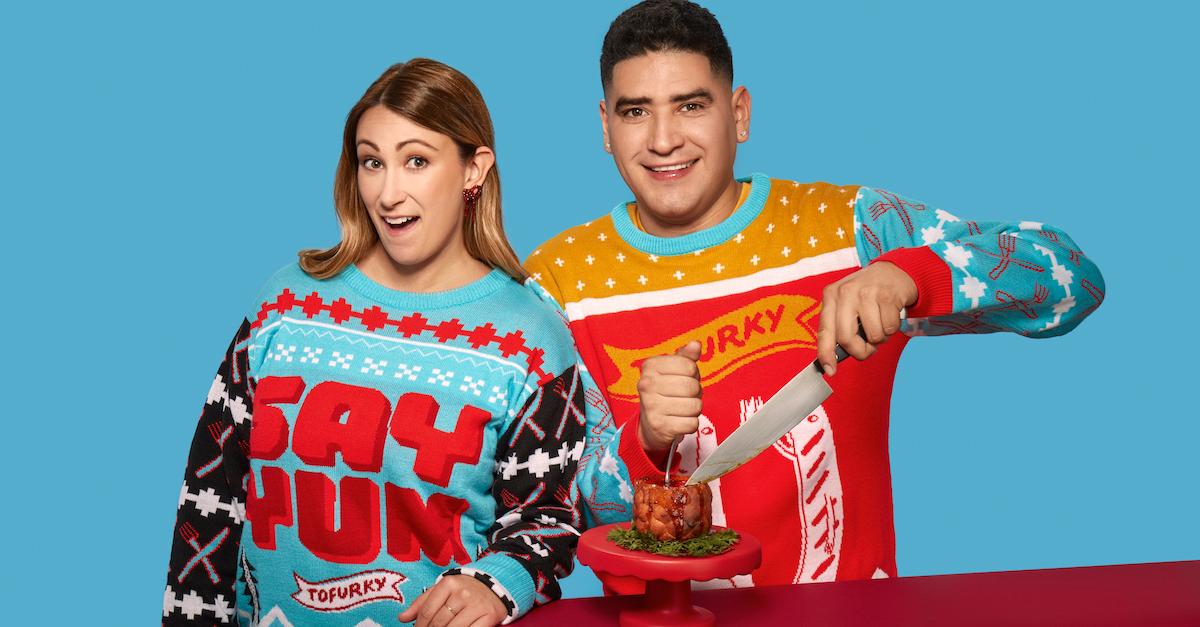 Plant-based protein company, Tofurky, is offering two limited-edition ugly holiday sweaters this holiday season, in honor of the brand's 25th year offering a holiday roast. Urging friends and family to "Say Yum" to plant-based meals, and to "Have a Merry and Politically Air-Tight Holiday," 100 percent of proceeds from these beauties benefit sustainable non-profit WildAid.
Article continues below advertisement
11. Stella Artois Beer Sweater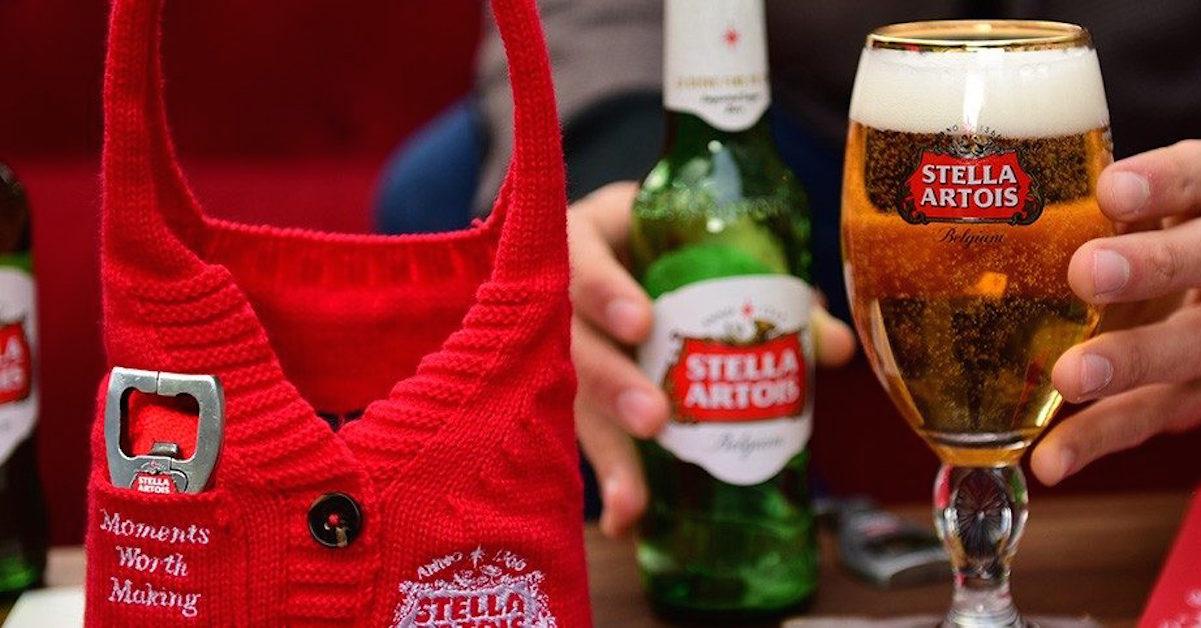 Encouraging friends, family, and neighbors to share a beer together, Stella is offering Stella Together Holiday Sweater Packs. They feature a customized two-pack cradled in a button-down "beer sweater." You won't be wearing this sweater, but your beer will, and that's what counts. A limited number of these are currently available on Stella's website, while supplies last.
Article continues below advertisement
12. Budweiser Holiday Sweaters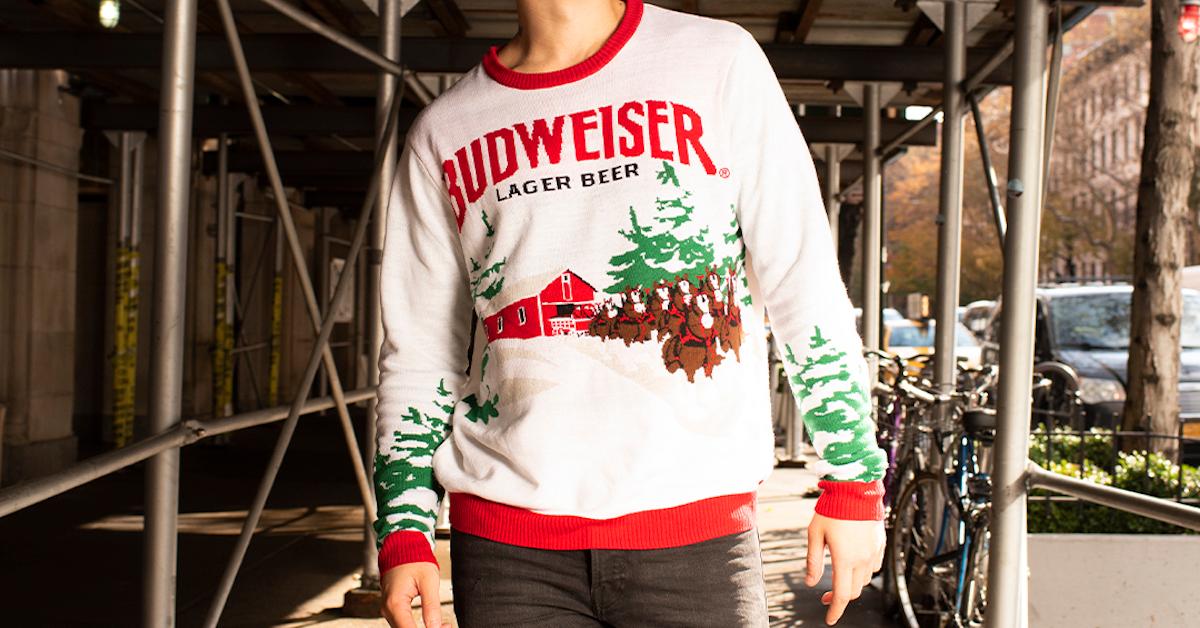 Our beloved Bud is selling three unisex holiday sweaters on AB Gift Shop for $75 each, and for a limited time, the popular beer brand is selling Clydesdale-print cans, perfect for the holiday season.
Article continues below advertisement
13. Popeyes Christmas Sweater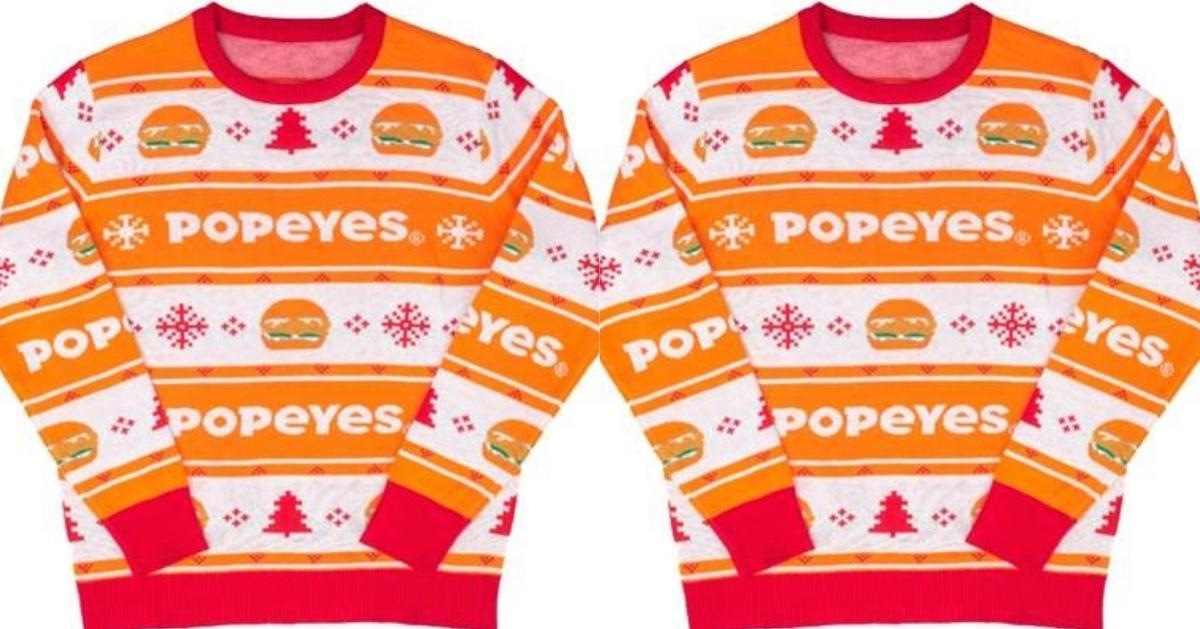 Avid fans of the Popeyes Chicken Sandwich can order the limited-edition "Popeyes Ugly Christmas Sweater" to show their appreciation for the legendary 2019 creation. Head to the official Ugly Christmas Sweater website to order one for yourself for $44.95, but like the popular sammie, you'll want to get one before they're gone.
Article continues below advertisement
14. Taco Bell Longsleeve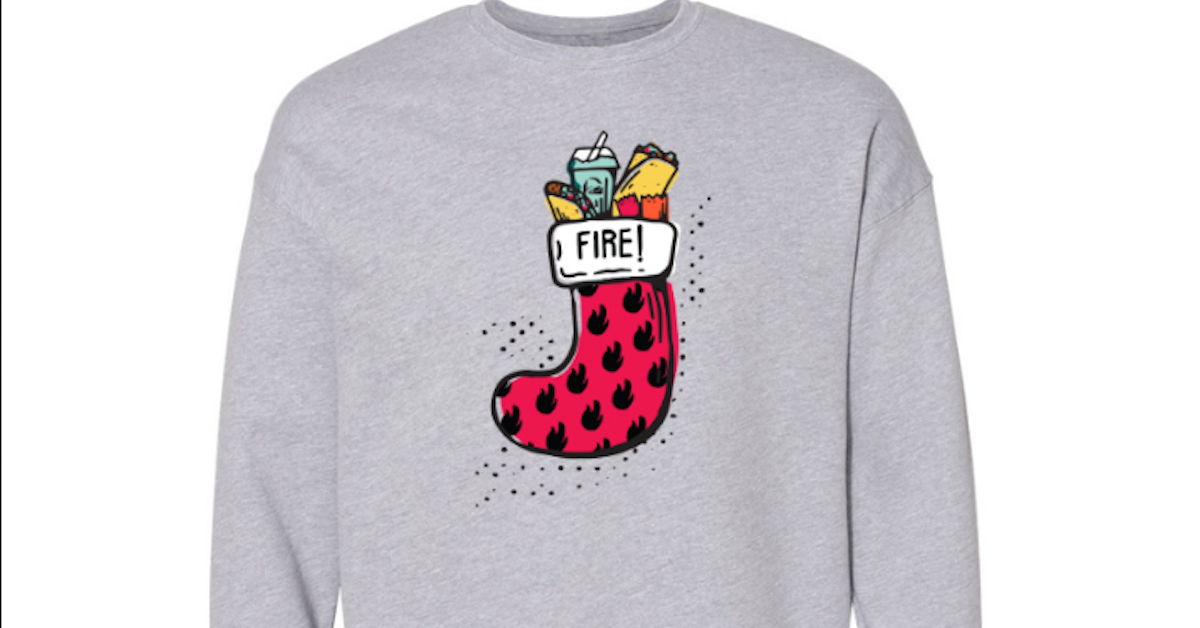 This $40 work of art will let your friends know this holiday season will be totally FIRE, featuring a stocking filled with tacos, burritos, Baja Blasts, and — most importantly — hot sauce packets.
Conjuring holiday spirit will be simple this season with these adorably "ugly" Christmas sweaters. Buy one for yourself or get them for your entire family. Either way, they're bound to be an absolute hit this Christmas. Stay warm!