What Did Will Smith Say to Chris Rock at the Oscars?
Here's what Will Smith said to Chris Rock on the Oscars stage.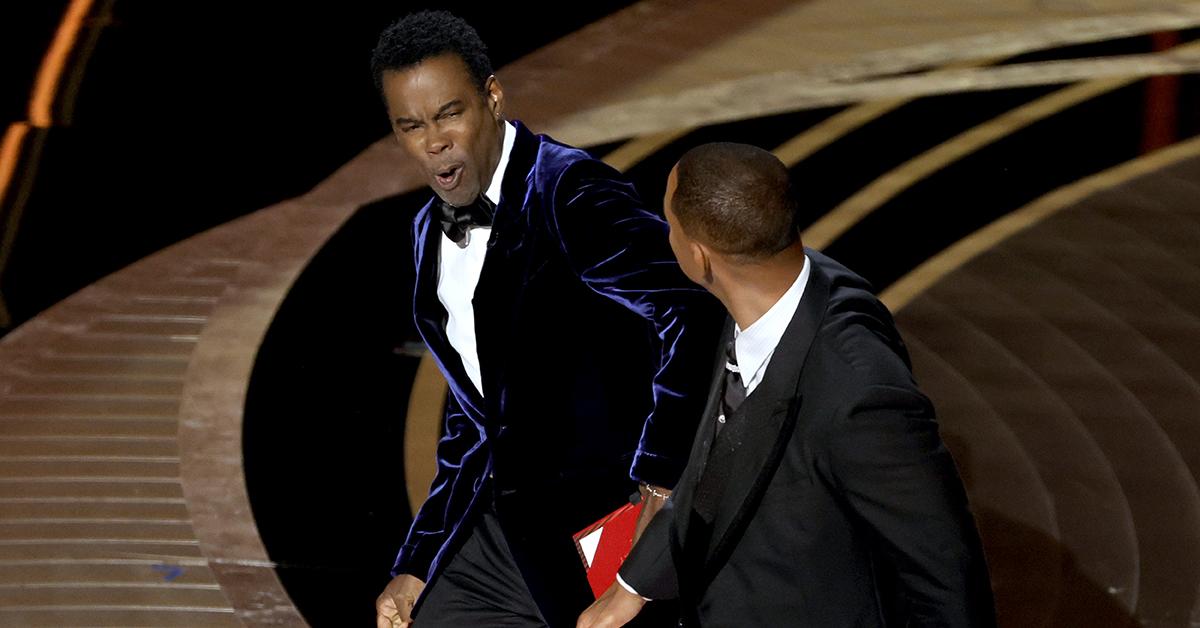 Do not adjust your televisions. No, that wasn't your TV glitching during that bit — or so we thought — with Chris Rock and Will Smith. It was very much a real moment. So let's break down what happened.
Article continues below advertisement
Chris Rock took the stage to poke fun at a few celebrities — including Jada Pinkett Smith and her newly shaven head, asking hen G.I. Jane 2 will be out. The camera cut to a deadpan Will and Jada, before Smith took the stage and seemingly smacked the shocked comedian.
The sound cut while the Fresh Prince yelled back at Rock. But what did he say? Fortunately, mouth-reading Twitter users were on it. Warning: The star who was nominated for best actor — who infamously "doesn't have to cuss in raps to sell records" — uses some X-rated language below.
Article continues below advertisement
According to viewers in Australia — who were treated to an unbleeped version — Smith screamed, "Keep my wife's name out of your f--king mouth" after storming the stage.
Article continues below advertisement
Hopefully there isn't any real beef brewing between the two; during a presentation by Sean "Diddy" Combs, he joked that they would handle the situation "like family," and Smith was seen laughing along.
Unsurprisingly, shortly after the exchange, both "WHAT JUST HAPPENED" and "Chris & Will" began trending. So what really happened. Let's hope Chris is ready to sit down at the Red Table and bare all.