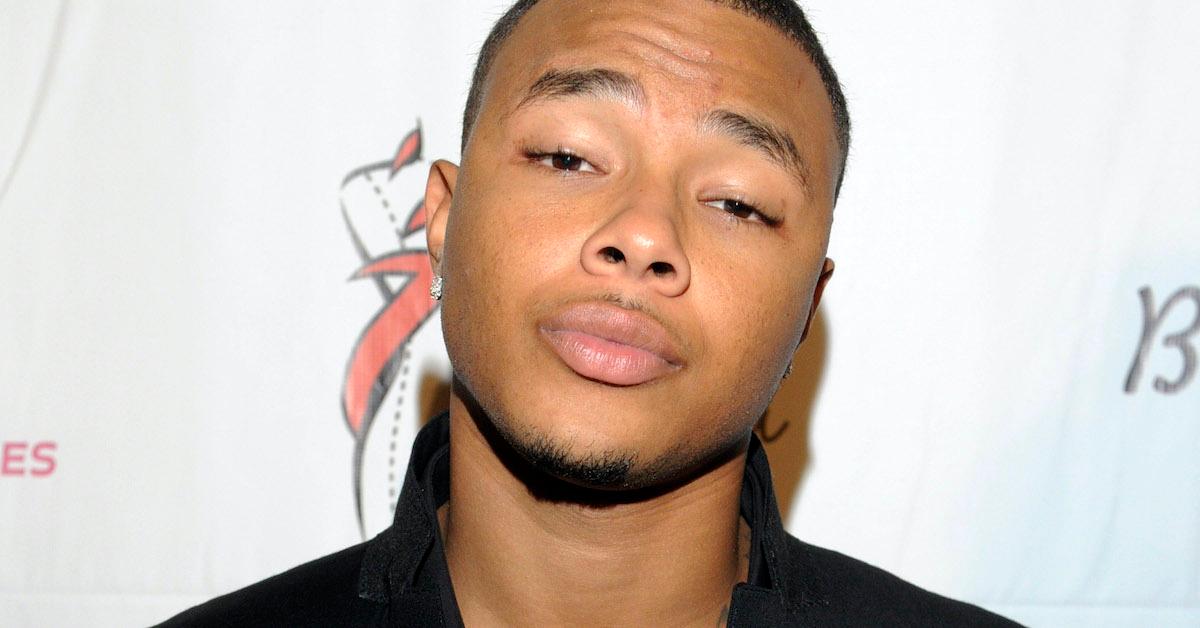 'Twilight' Actor Gregory Tyree Boyce Has Passed Away Alongside His Girlfriend
Less than three months before Twilight author, Stephenie Meyer, was set to release her fifth book, Midnight Sun, fans of the franchise are mourning the death of one of the film's actors, Gregory Tyree Boyce. Boyce played the role of Tyler Crowley who nearly hit Bella with his car in the Forks High School parking lot shortly before Edward blocked her with his bare hands.
Article continues below advertisement
Sadly, the Twilight alum was found dead in his Las Vegas apartment alongside his 27-year-old partner, Natalie Adepoju, on Wednesday, May 13 around 5 p.m. At only 30 years old, fans can't help but wonder what happened to Gregory Tyree Boyce and his girlfriend at the time. Stay tuned for everything we know regarding his tragic death.
Article continues below advertisement
What happened to Gregory Tyree Boyce and Natalie Adepoju?
Gregory Tyree Boyce was an actor and an aspiring chef, according to BBC, and he had been dating his girlfriend, Natalie Adepoju, for a little over a year. Their deaths have officially been deemed "non-criminal" with no suspected foul play at hand, however, their toxicology reports are still pending as of publication. Shortly before Boyce's passing, he had recently celebrated his 30th birthday, and had posted to Instagram about how he "didn't think [he] would make it to see 30 years old."
"At one point I didn't think I would make it to see 30 years old. Over the years like everyone else I have made mistakes along the way, but today is one of those days I only reflect on the great ones. What a time to be alive. Happy Dirty 30 self! Let's make the rest of these years your best!! #dirtythirty #sagittarius," the Instagram post read.
Article continues below advertisement
Boyce left behind a 10-year-old daughter, and Adepoju is survived by her infant son.
Sadly, Boyce is survived by his 10-year-old daughter named Alaya, whom he fathered from a previous relationship, though it appears she did not live with him at the time of his death, according to Syracuse. He is also survived by his mother, Lisa Wayne. Adepoju also had a child from a previous relationship, a baby boy named Egypt, though it's unclear how old he was at the time.
Article continues below advertisement
Wayne posted to Facebook to honor her beloved son and his culinary skills.
"My baby boy, Greg Boyce was the best chef….oh man. He was in the process of starting a wing business, West Wings. He created the flavors to his perfection and named them after west coast rappers. Snoop Dogg, Kendrick Lamar, Roddy Ricch, The Game, etc... He was on to something great and that was his passion."
Article continues below advertisement
Boyce isn't the only 'Twilight' actor who has passed away.
Another actor from the Twilight saga who tragically lost her life to domestic violence was Stephanie Moseley back in 2014. According to The Daily Record, the dancer and soap actress appeared in Breaking Dawn, Part 1, before she was shot to death by her rapper husband in their U.K. apartment.
We're sending well wishes to Boyce and Adepoju's families during this difficult time.
RIP, Gregory Boyce and Natalie Adepoju.