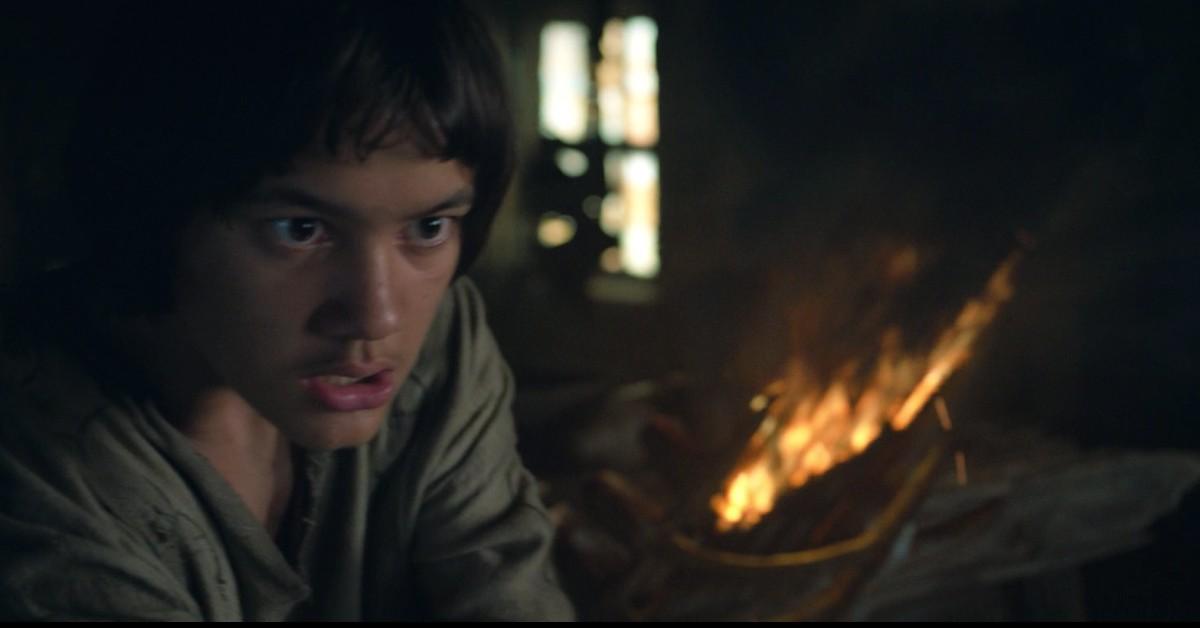 Maybe It's a Huge Red Flag That the Orcs Want Theo's Sword Hilt in 'The Rings of Power'
Warning: The following article contains spoilers for The Lord of the Rings: The Rings of Power Episode 4 on Prime Video.
Poor Theo (Tyroe Muhafidin). The boy simply thought he found a cool sword hilt in a barn in The Lord of The Rings: The Rings of Power. Unbeknownst to Theo, he had unearthed a portal to his own personal hell.
How so? Let's break it down.
Article continues below advertisement
Theo disobeyed his mother's orders in The Rings of Power Episode 4 and went foraging for food where he wasn't supposed to go. Unfortunately for Theo, he just happened to come across an orc's snack stash.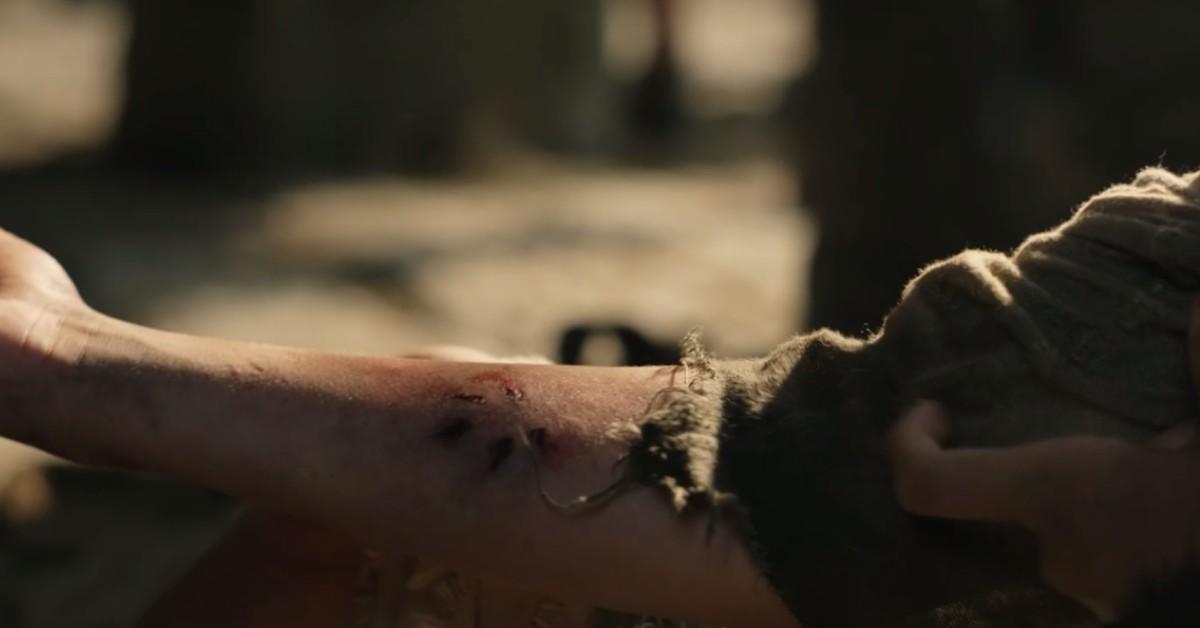 Article continues below advertisement
What is the significance of the hilt in 'The Rings of Power'?
The Rings of Power flips the "young boy finds an all-powerful sword and it helps him become a powerful king or warrior" trope upside down with Theo and his dark sword hilt. After an orc attacks Theo (hey, even orcs need to eat), the boy draws out the broken hilt he found in the barn.
The mere sight of the hilt throws the orc for a loop. "Where did you get that?" he asks Theo. The hilt reforms itself into a dark sword, which prompts the orc to double down on his Theo attack.
Clearly, Theo's sword hilt was what the orcs nearby had been searching for. The orc that attacked Theo tells his fellow orc brethren (co-workers? It's unclear) that he found it.
Theo attempts to flee, but fails. Just as an orc eagerly takes advantage of the prime opportunity to kill Theo, Arondir (Ismael Cruz Cordova) swoops in and saves him. For now, anyway.
Article continues below advertisement
Wait, is that the mark of Sauron on Theo's arm?
Theo may have made it out of orc-ville alive but he isn't out of the proverbial woods yet. Waldreg (Geoff Morell) spots a notable mark that Theo's sword hilt left on his arm.
The older man knows that Theo took the sword hilt from the barn because it was his barn. Waldreg shows Theo his arm — he's got a similar mark to Theo's. Waldreg explains that Theo's barn find wasn't an ordinary sword, and he kindly explains why (in the most chilling tone).
Article continues below advertisement
Theo's sword hilt was "fashioned by our ancestors by his master's own hand. A beautiful servant. He who was lost, but shall return." Yes, the "he" that Waldreg is talking about is Sauron!
Waldreg tells Theo that the Stranger's fall to Earth was a sign of Sauron's return. Waldreg warns Theo to save his strength — he'll need it in the future after all.
The episode doesn't make it clear if Theo's sword hilt actually belonged to Sauron himself, or if it was forged for one of his emissaries. All we know is that Theo still has it.
That won't cause any trouble at all moving forward to the hour of judgement, will it? Watch Theo not get in any danger whatsoever when new episodes of The Lord of The Rings: The Rings of Power drop on Prime Video every Friday.