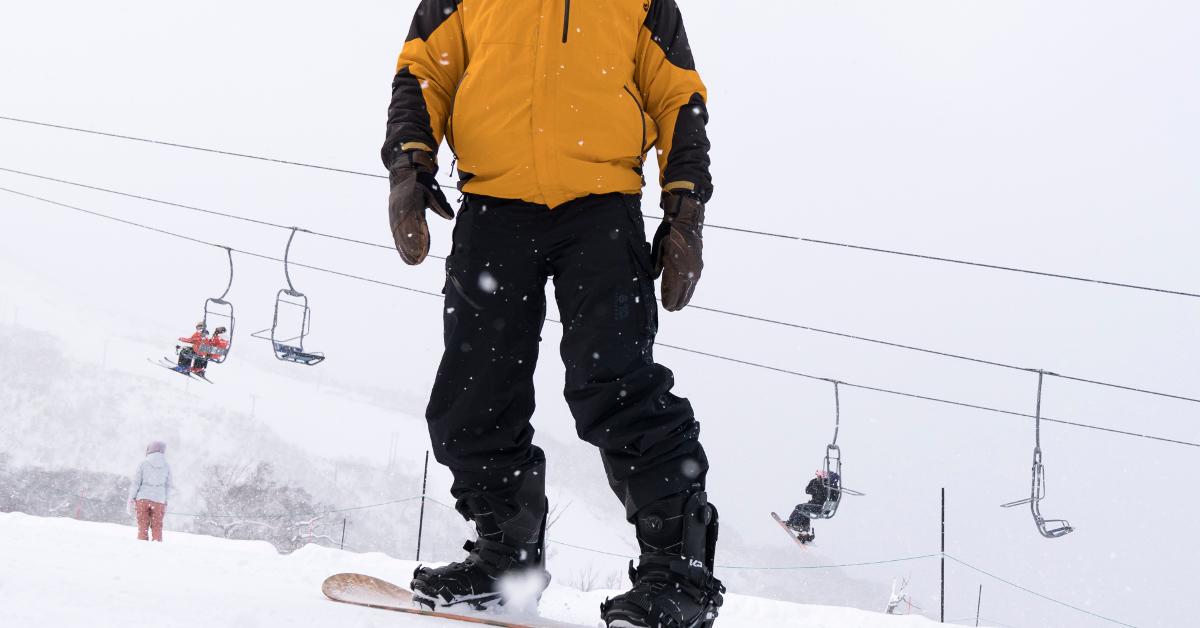 Here's Why Snowboarders Wear Mittens Instead of Gloves
It's kind of hard to look cool while wearing winter apparel designed to help a human being withstand the white powdery evil that is snow. Being covered head-to-toe in warm, waterproof material is hard to make fashionable and in many instances, folks look like they're wearing their older siblings hand-me-downs.
Sure, skiers have futuristic, form fitting outfits that are aerodynamic, but snowboarders tend to rock baggier looks. And what's the deal with mittens, why do they wear them?
Article continues below advertisement
Why do snowboarders wear mittens?
We tend to think of mittens as something children wear. They're easier to put on their tiny hands so you can save some time as they freak out because they haven't quite figured out to get their fingers in each of the "slots" on gloves. Plus, mittens are really nice and toasty, but don't really provide as much mobility or use of one's fingers.
Skiers wear gloves mainly because of the poles they use to navigate the terrain as they travel down mountain passes at alarming speeds. Snowboarders don't need to use their hands to grip anything complex, sure while performing a trick or navigating a dicey turn one can put them hand on the ground to help stabilize them, but that can be done in a mitten.
Article continues below advertisement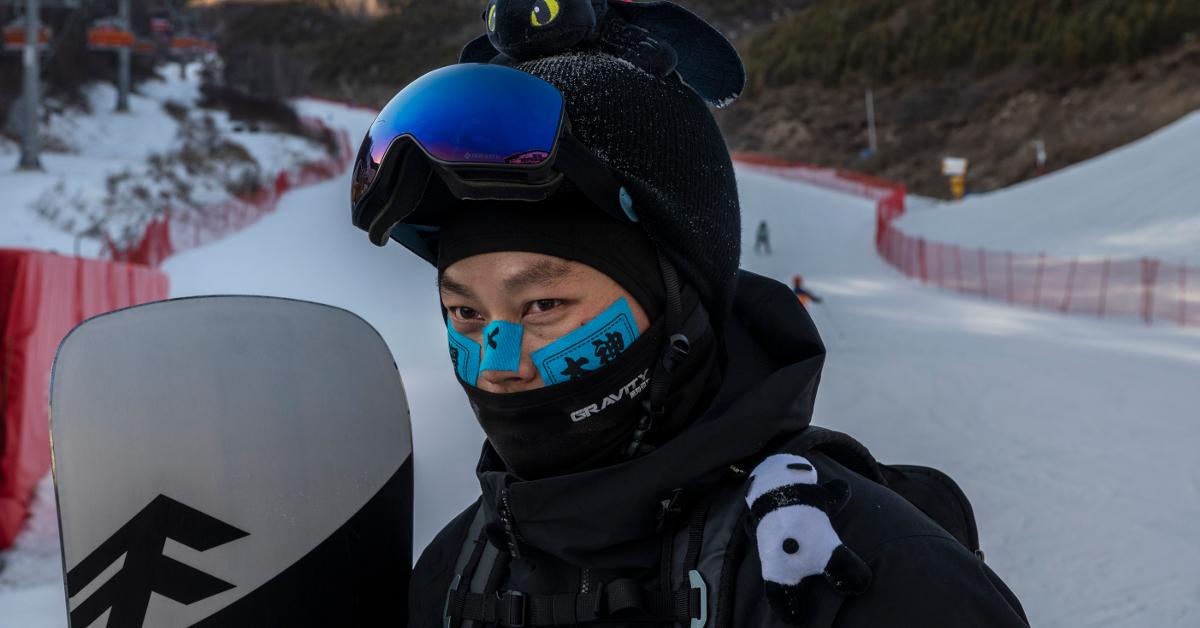 But is there another reason why snowboarders wear mittens? The Olympic games are the pinnacle of competition and every detail is painstakingly scrutinized by athletes and the teams that they represent, so is there an edge to wearing mittens than gloves?
Article continues below advertisement
Not really, according to Pop Sugar: "In snowboarding, every piece of equipment matters, right down to the athlete's choice of hand protection, which is why you'll see many wearing mittens, instead of fingered gloves, during competition. For snowboarders, this decision is more about comfort than mobility."
Article continues below advertisement
Newtoski states that the difference between gloves and mittens are really about a battle between dexterity vs warmth: gloves aren't as warm as mittens but allow for the wearer to do more with their digits. Mittens on the other hand up the toast factor because they allow for shared heat between the fingers and more insulation.
Article continues below advertisement
So snowboarders probably wear mittens because they don't need to use their fingers as much as, let's say, skiers and they get to keep their hands warmer, so why not?
Article continues below advertisement
What are the rules behind the Snowboard Cross event?
One of the newest Winter Olympics events is Mixed Snowboard Cross which features teams of both male and female competitors. 16 different teams are represented by two athletes each: one man and one woman. Men go first and race down hill and once a member of the men's team crosses the line, the female team rep then begins their portion of the race.
It's basically a snowboarding relay race and even though it's the first time Olympics viewers will see the event, mixed races have occurred in international snowboard competition nearly 10 years before its Winter Olympics debut. You can view the events on NBC and Peacock.