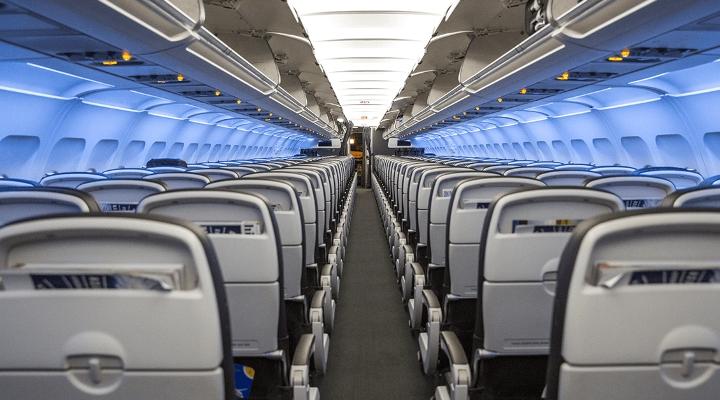 In Case You Were Wondering, This Is What 80 Hawks On A Plane Look Like
By Margot Harris
Due to ongoing protests calling into question the legality and morality of Donald Trump's executive order banning migrants and refugees from several muslim countries, airports have been particularly chaotic over the past few days.
But we're guessing that one airport is going to witness some extra chaos when a particular flight lands.
Redditor lensoo uploaded the following photo from his "captain friend" whose plane had some unusual passengers.
Allegedly, a Saudi prince bought 80 seats for all his personal hawks.
Within hours, the photo skyrocketed to the front page of Reddit with nearly 76,000 upvotes. People had a lot of questions, namely:
"Hawks are cool and all but what does one do with eighty?"
And could the picture be real? This couldn't be allowed on any airline!
Obviously wasn't in economy on Qatar airlines. They have a maximum of 6 birds (falcons) in the cabin
DOESNT HE KNOW HAWKS CAN FLY?!?!!
That doesn't seem like the ideal way to do this, but my experience in transporting large amounts of live hawks is too limited to fully evaluate this method.
It's a Saudi Prince. Why not use a private plane? Why force your precious birds to [fly] coach?
And some redditors had jokes:
Unfortunately just after this pic was taken, another Saudi Prince in first class boarded with his 40 pet rabbits. When it was time for the the call to prey, it was mayhem.
The reddit user insists the photos are real — and some airlines do permit the birds to fly in the cabin.
One question remains: how much would 80 falcon ticket cost? We're guessing it's pretty expensive, particularly for an animal that can already fly.