Mom Writes Chilling Facebook Post About Creep Who Took Photos Of Her Trying Bras In A Changing Room
This is so creepy. a mom shared her experience dealing with a creep who spied on her in a changing room while bra shopping.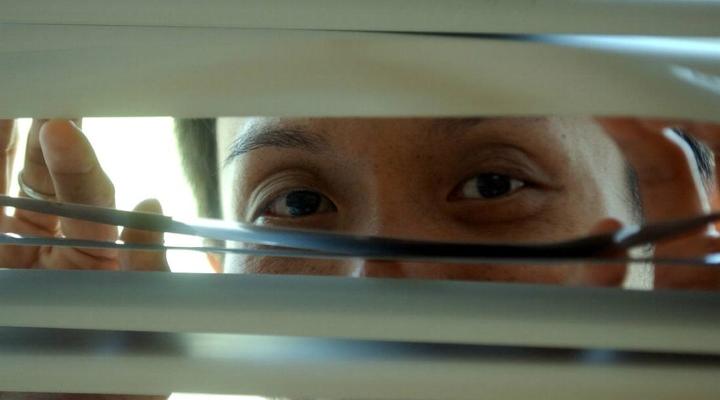 There are some places you just kind of expect to be safe in. Like when you're at grandma's house, or riding on public transportation, or waiting for your name to be called at the DMV. Any type of violence or things that threaten your safety seem out of place and completely unexpected in these situations, which makes these occurrences all the more terrifying. It's what the definition of terrorism is.
Article continues below advertisement
So imagine you're shopping for clothes at a popular retailer. You grab a few items and then you had to a changing room to try them on. And while you're changing, you feel like someone's watching you.
You look up, and right above you, peeking over the top of your cubicle, is a man recording you.
Article continues below advertisement
That's what happened to Jade McDaid as she tried on bras at an Asda in South Yorkshire.
McDaid immediately notified security, but the man was escorted out of the store through the staff exit, presumably with whatever footage he captured still on his phone.
She said in an interview with Metro that she noticed there was a man in the woman's underwear section as she shopped with her mother, but didn't give it a second thought:
"As I was trying on bras, he would have had full view of my breasts and they let him leave. I don't know what made me look up but it just kind of felt like I was being watched.I was just in utter shock. I could not believe it. The cubicle is quite high so he would have had to stand on the seat in order to get the phone above.Two other customers came over and I told them not to go in, and what had happened. There was about six of us including staff and a security guard waiting for him to come out. I felt so humiliated, I could barely look at him."
Article continues below advertisement
She posted about the scary encounter on the We Are Barnsley Facebook page.
McDaid says that Asda isn't taking the situation seriously enough and only replied to her after she complained several times.
From the information in her post it doesn't look like it's the first time this guy has done this and McDaid is hoping that fellow Barnsley residents can keep their eyes out for this creep and stop him from snapping any more candid nude photos.