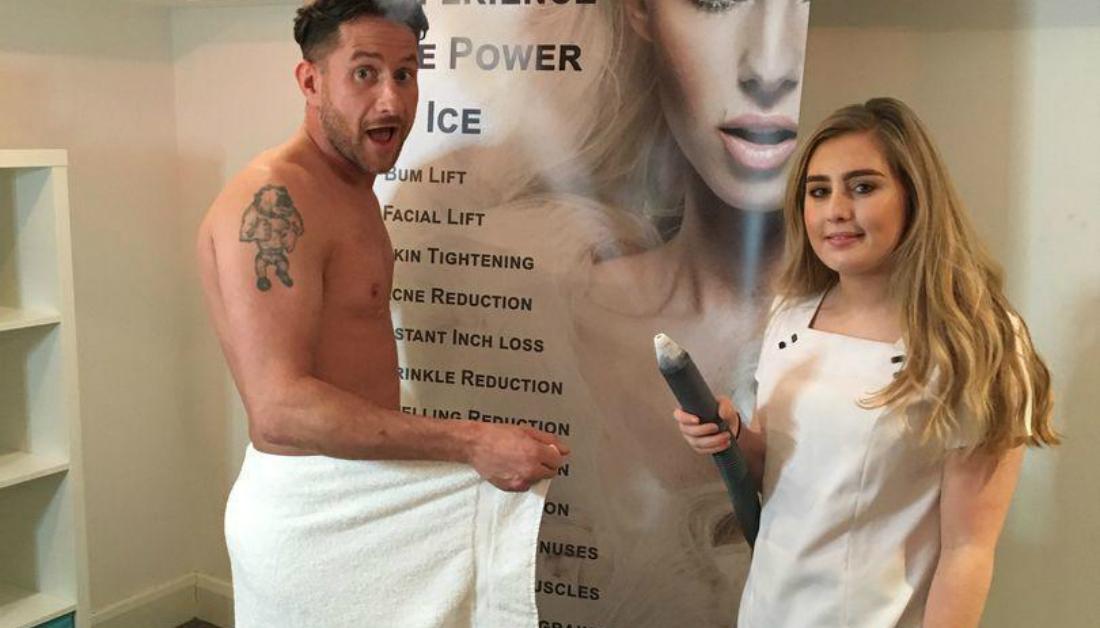 This Is Not A Drill: People Are Freezing Their Genitals to Improve Their Sex Lives
When it comes to having better sex, people are willing to try a lot of new things.
Article continues below advertisement
The niche sex toy industry alone commands a whopping $15 billion marketshare, and that's not including how much money pornography generates, along with "adult friend finder" websites, sex doll development, and all other sex-related industries.
And procedures that enhance sexual experiences for couples are nothing new. A quick Google search for "male enhancement surgery" will pull up tons of results. Vaginoplasty surgery has become increasingly popular as well.
Article continues below advertisement
But the latest sexual enhancement is a non-invasive procedure. It just involves freezing your genitals.
That's right, Cryotherapy UK is offering a "Love Mist"
...which involves blasting a -160 degree freezing vapor all over your naughty bits which costs around $62.
Article continues below advertisement
The liquid nitrogen treatment lasts a whopping 30 minutes and allegedly comes with a variety of helpful benefits.
The spa says that freezing improves blood flow, increases endorphin levels and improves the appearance of your genitals.
It also helps to get you high naturally.
"While the skin continues to feel the 'freeze' the body sends signals back and forth to the brain.These messengers tell the brain if there is damage to the tissues, to repair them. It's this that along with the instant endorphin level energy boost and natural high, generates a tighter, youthful, clear and vibrant genital skin appearance through boosting collagen."
Would you be willing to try this out?