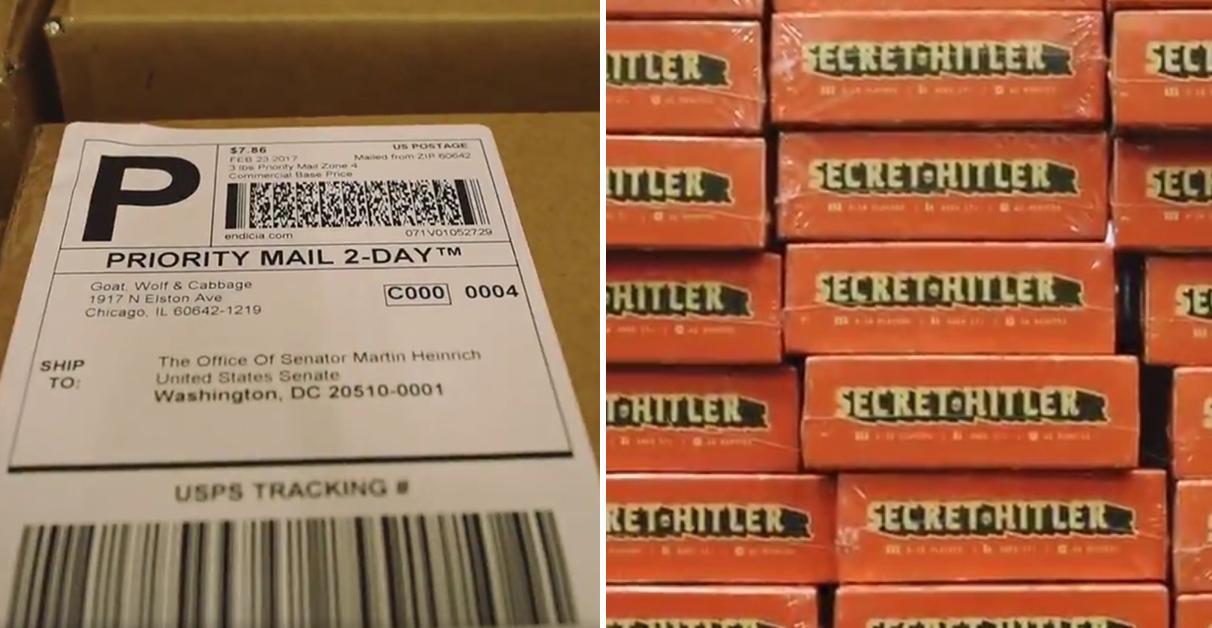 'Cards Against Humanity' Co-Creator Sends 'Secret Hitler' Board Game To Every Senator
'Secret Hitler' is a new secret identity board game set in 1933 Germany and "models the rise of fascism in a democracy." Players fill the role of either a liberal or fascist and must use cooperation and deception to either prevent or aid the rise of Hitler.
Article continues below advertisement
So in an attempt to make that point clear to the Senate, 'Cards Against Humanity' co-creator Max Temkin, video game maker Mike Boxleiter, and author Tommy Maranges, have decided to send a copy of the game to every single U.S. senator.
Article continues below advertisement
In the letter addressed to senators, the three explain that Hitler "required the cooperation of well meaning men who hoped to appease and control the Nazis."
They then go on to explain why playing their game might be worthwhile:
"Our game explores that relationship and highlights the difficulty of recognizing your own manipulation before it's too late. Although our game takes place in 1933 Germany, we thought you and your staff might find our game relevant as you negotiate the power of balance with the Trump White House."
Article continues below advertisement
"Thank you for all the hard work that you do. The legislative branch plays an essential role in a stable functioning democracy now more than ever."
The politically-charged decision has obviously led to some mixed reactions from fans of the game.
Article continues below advertisement
Article continues below advertisement