Woman Accuses Female Pilot Of 'Mansplaining' The United Leggings Controversy
Female pilot calls out Twitter user who accused her of "mansplaining" the United leggings controversy.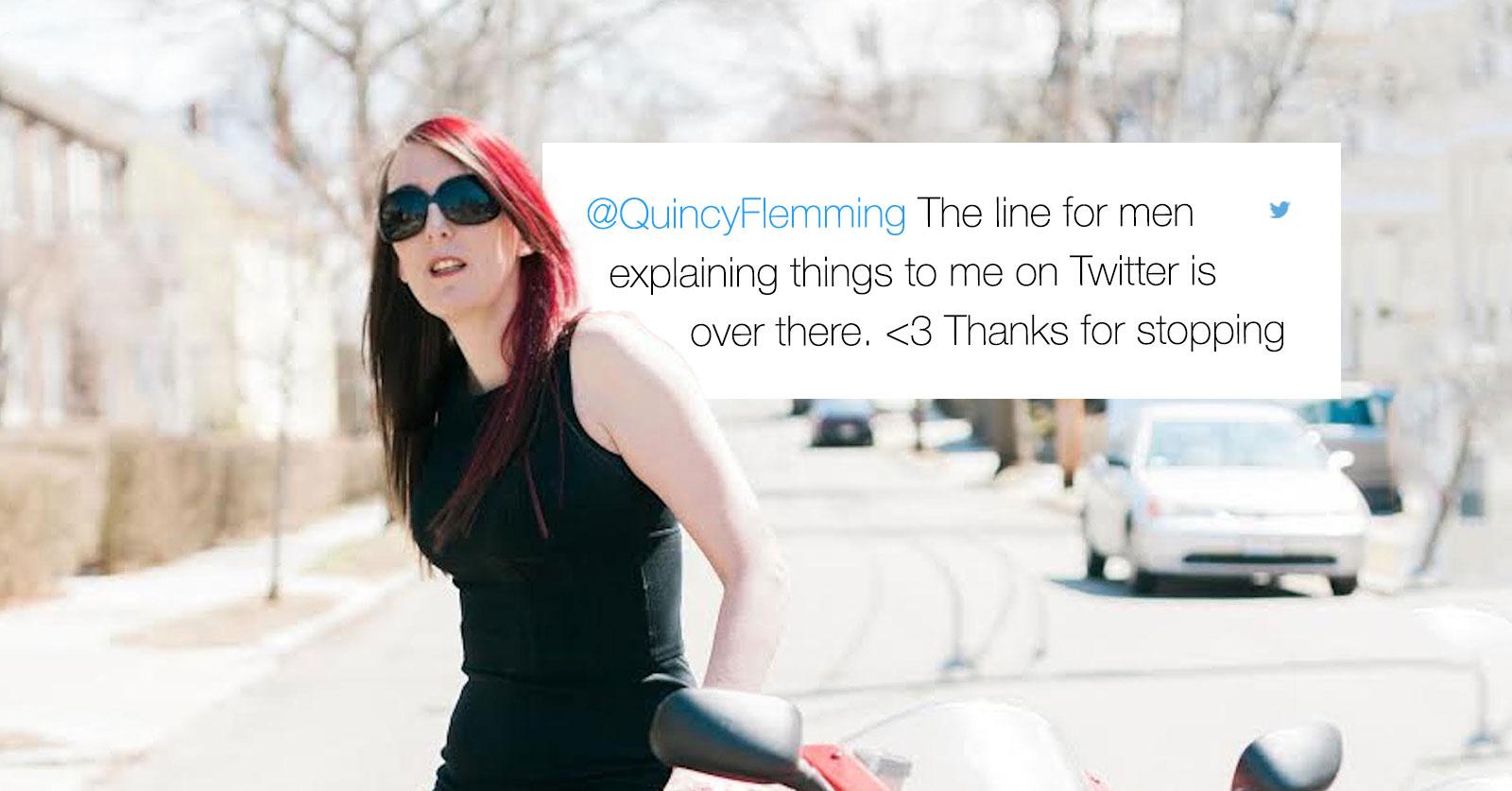 Brianna Wu is a video game developer running for Congress in Massachusetts' 8th District. Like many people, she took to Twitter on Sunday following the controversy surrounding United Airline's decision to prevent two young girls from boarding a flight because they were wearing leggings.
Article continues below advertisement
United justified the strict dress code enforcement because the fliers were United pass travelers and were subject to a different set of rules. Why? Because they're dependents of United Employees, or United Employees themselves, who can board planes for free on a stand-by basis.
Wu was one of many that threatened to boycott the company following the controversy.
Article continues below advertisement
But some of her followers defended the airline, including pilot Quincy Fleming who pointed out that most airlines enforce strict dress codes on people travelling for free.
Article continues below advertisement
Article continues below advertisement
Wu responded to Fleming in tweets that have since been deleted. Pro Publica's tweet archiving website Politiwoops archived the exchange.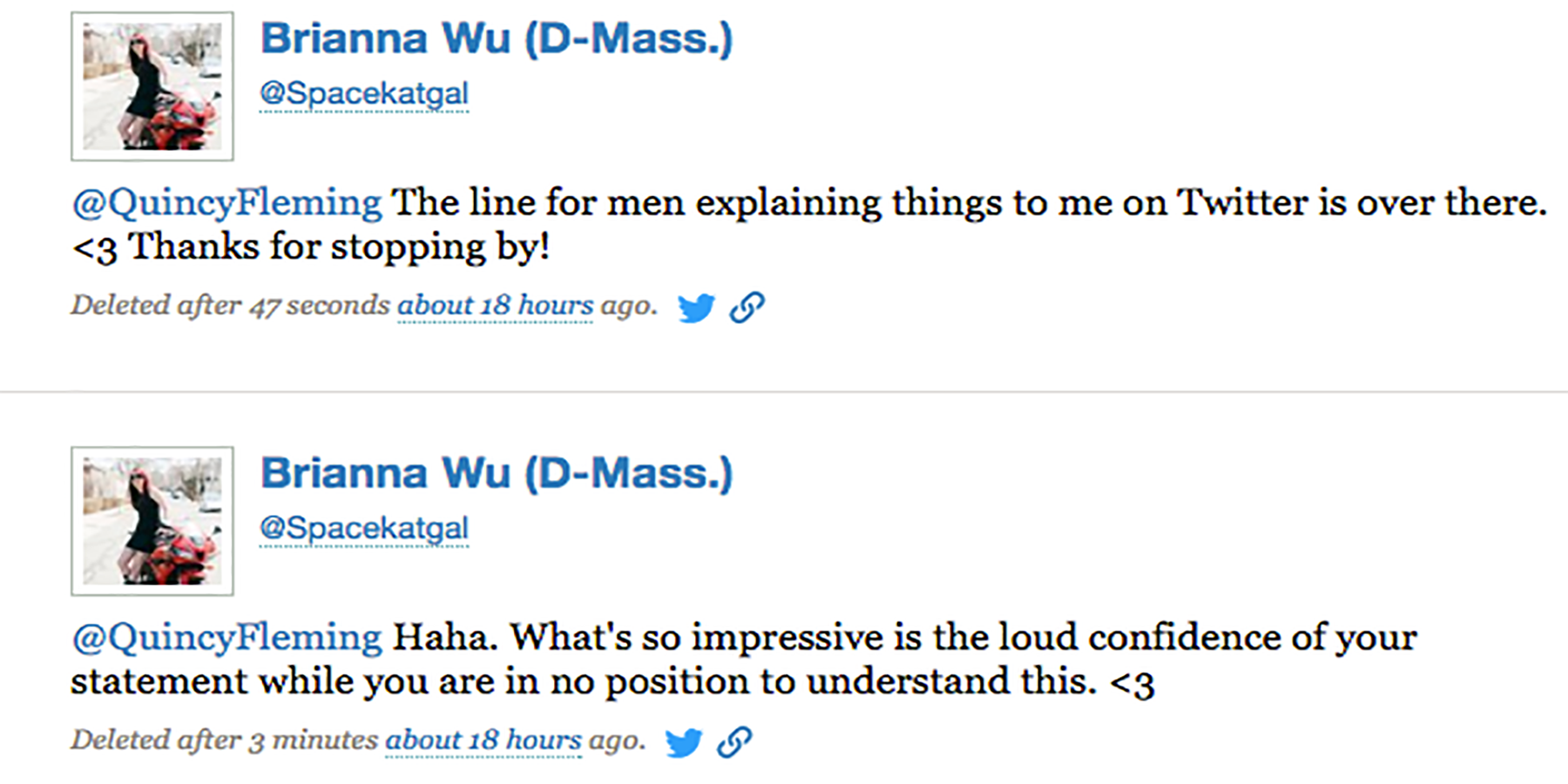 Article continues below advertisement
The problem with Wu's accusation of mansplaining? Fleming is a woman.
Article continues below advertisement
Fleming wrote in further tweets that Wu has since blocked her.
Article continues below advertisement
People were pretty amused by the screw up.
Article continues below advertisement
Article continues below advertisement
This seems like an honest mistake, but you do have to admit, it's hilarious.
Scroll down for United Airlines' full statement about the leggings controversy:
"We care about the way we present ourselves to you, our customers, as we believe that is part of the experience on board our flights. One of the benefits of working for an airline is that our employees are able to travel the world. Even better, they can extend this privilege to a select number of what we call 'pass riders.' These are relatives or friends who also receive the benefit of free or heavily discounted air travel — on our airline as well as on airlines around the world where we have mutual agreements in place for employees and pass riders.
When taking advantage of this benefit, all employees and pass riders are considered representatives of United. And like most companies, we have a dress code that we ask employees and pass riders to follow. The passengers this morning were United pass riders and not in compliance with our dress code for company benefit travel. We regularly remind our employees that when they place a family member or friend on a flight for free as a standby passenger, they need to follow our dress code.
To our regular customers, your leggings are welcome."
More from Distractify