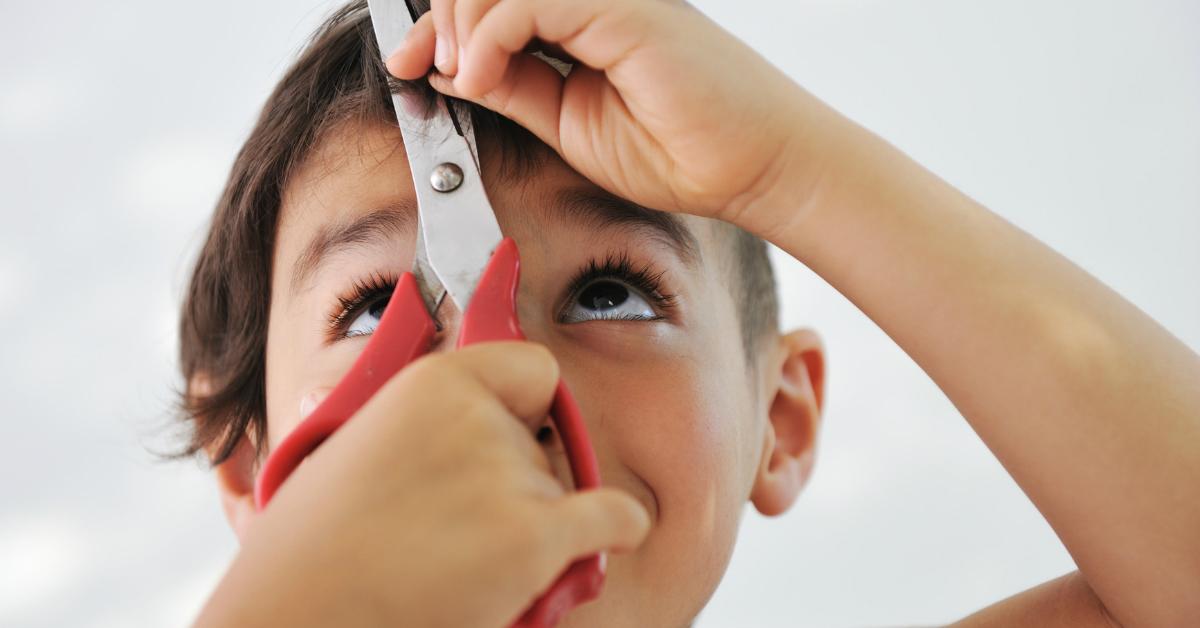 This Dad Expertly Pranked His Wife Into Thinking He Ruined Their Son's Hair
By Mustafa Gatollari

Updated
I love me a good prank. Especially if someone takes a lot of time and effort into ensuring the prank goes off without a hitch. It shows that they care about their craft, and if someone is willing to put so much time and energy into coming up with a good little scheme just for kicks, then there's a good chance that they're capable of doing that in every aspect of their life. Like planning a surprise birthday party that's totally real, or putting in some real effort at their job, or being creative in any number of ways.
I don't write the rules when it comes to pranks, but a good one almost always leaves the other person feeling like they've lost their mind for a bit. I'm not just talking about the ones you see on candid camera shows where the ghost from The Ring pops up out of nowhere in an elevator.
I'm talking about ones that get the other person so unbelievably angry and flabbergasted because the prankster knew exactly which button to push.
Like this dad and husband, Bobby Wesson, who took his wife on an emotional rollercoaster when he made her think their son tried cutting his own hair right before they were scheduled to take family portraits.
I wouldn't want to be this guy when she gets home.
In an interview with TODAY, Wesson said his wife was "so meticulous in planning these [family] photos and picking out the photographer and the outfits... I knew that not answering the phone was really going to set her off. So I didn't."
Wesson also revealed that the blonde hair on the ground in one photo was cut from a doll he purchased at a thrift store. Talk about dedication.