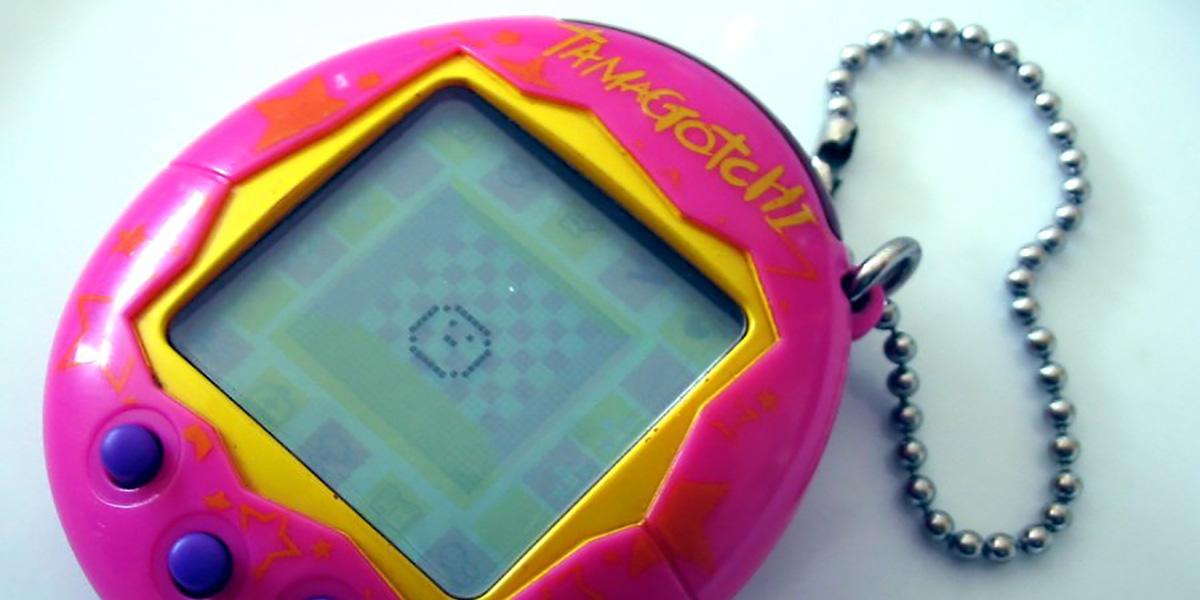 '90s Kids, Rejoice! The Original Tamagotchi Toy Is Back On The Market
By Mark Pygas

Nov. 18 2019, Updated 2:30 p.m. ET
If you're a child of the '90s, you probably have a Tamagotchi hidden away somewhere. If you have no idea where it's hidden, then you probably have a dead Tamagotchi. Or, if you're like me, you have about six lying around — all different colors, of course.
Article continues below advertisement
There have been dozens of knock-offs and versions that have added unnecessary things, like color, in the years since their initial release. But in exciting news, the original Tamagotchi is being rereleased. I'm assuming that Bandai thought it'd be a good idea to point out how old we all are now by celebrating the 20th anniversary of the popular toy.
The graphics and features are identical to their older counterparts. The only difference with the new version is that it's slightly smaller, because technology. They even come with the six original characters you know and love.
Article continues below advertisement
There's one small problem, however. Right now, the relaunch is only available in Japan. But because this is the Internet, people are already listing them on Amazon for the equivalent of $17, not including shipping. Which is a small price to pay for these gems... 
Article continues below advertisement
I want to find my Tamagotchi and raise them again, to regain some semblance of power in my life

— Mary Herrera (@maraschinos) April 11, 2017
Article continues below advertisement
Article continues below advertisement
I look forward to the year 2037, where I realize that this one too died an untimely death in the back of my closet.
Tamagotchi was first released in Japan by Bandai in November 1996, and quickly became one of the biggest toy fads of the '90s and early 2000's. The inventor of the virtual pet simulation game, Aki Maita, went on to win the 1997 Ig Nobel Prize for economics.