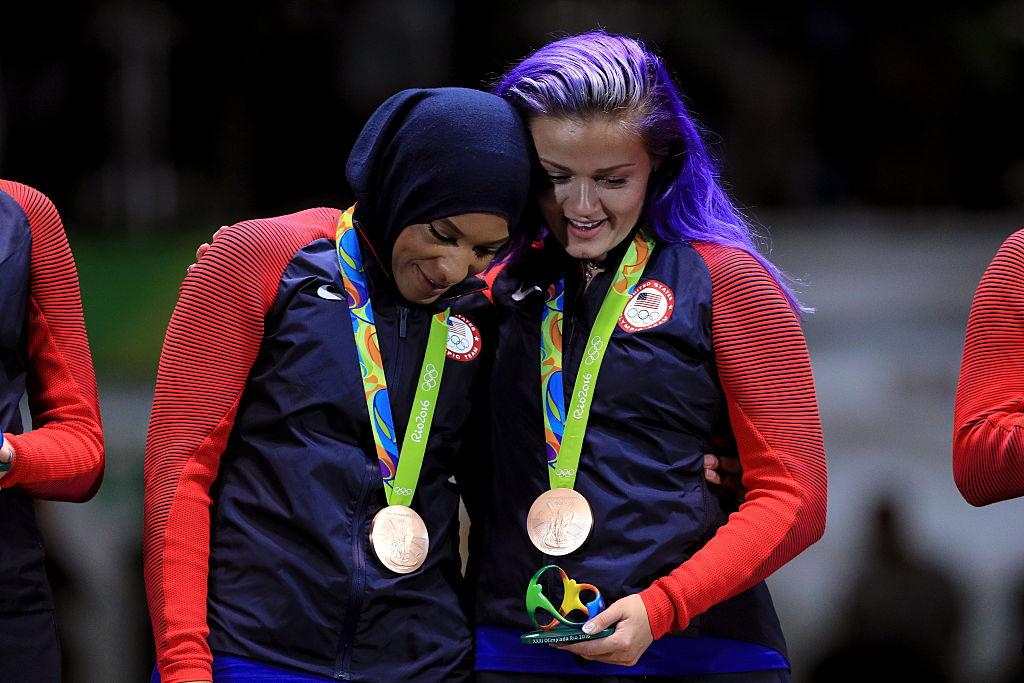 Minnesota Teen Wins Battle To Box While Wearing Her Hijab
By Mustafa Gatollari
If I was a Muslim woman, I probably wouldn't wear a hijab. That doesn't mean I have anything against headscarves; if someone wants to wear one, then more power to them. I think hijabis have proven that wearing one doesn't hinder their abilities from being a top-level competitive athlete.
Take Ibtihaj Muhammad, for example.
Or Kubra Dagli, a Tae Kwon Do bad-ass who opts to wear a hijab, even during competitions.
With more and more female hijabi athletes getting exposure, brands are responding to suit their needs. Nike, for example, has created a "Pro Hijab," a specially designed head-covering that's better suited to athletic tasks.
When it comes to the world of fencing and Tae Kwon Do, a headscarf may seem out of place, but not so much as a sport like, let's say, boxing. Where competitors usually wear shorts and tank tops to compete.
Which is why 16-year-old Amaiya Zafar is counting it as a victory that she'll be able to officially box wearing long-sleeves and leggings.
She was previously barred from competing in boxing matches under USA Boxing's regulations on wearing religious coverings in competition. However, the Council of American Islamic Relations recently announced that an exemption was made in the case of Zafar, and will probably set a precedent for other aspiring hijabi female boxers in the future.
"She's put a lot of labor into this. She earned the right to showcase her skills, and I'm happy for her. But it's just the first step in letting her achieve her dreams."
For Zafar, this is the first step in establishing her career as a professional fighter.
Her inaugural match will be held on April 29th at the Spring Fling Amateur Boxing Tournament in Minneapolis, Minnesota.
"I'm ready. You get so invested. My weight is in the right place. My head is in the game."
Competing in the Olympics while wearing a hijab, however, is a whole other obstacle Zafar will have to face.
She plans on competing in the 2020 Olympic games in Tokyo, however the International Boxing Association has yet to lift its ban on allowing competitors to wear religious attire in matches. USA Boxing is a different regulatory body entirely. In fact, it's the AIBA that is in charge of governing internationally conducted matches.
CAIR, an Islamic rights organization, is assisting Zafar in getting an exemption to wear her scarf, long-sleeves, and leggings should she make the Olympic team.
"We welcome this partial victory and look forward to the day when athletes of all faiths may compete nationally and internationally while maintaining their religious principles," Ibrahim Cooper, from CAIR, said.
Even though Zafar could be getting ahead of herself (she hasn't fought her first match yet), her coach says that she's already inspired tons of other young, female Muslim athletes.
"She fought for other Muslim youths."