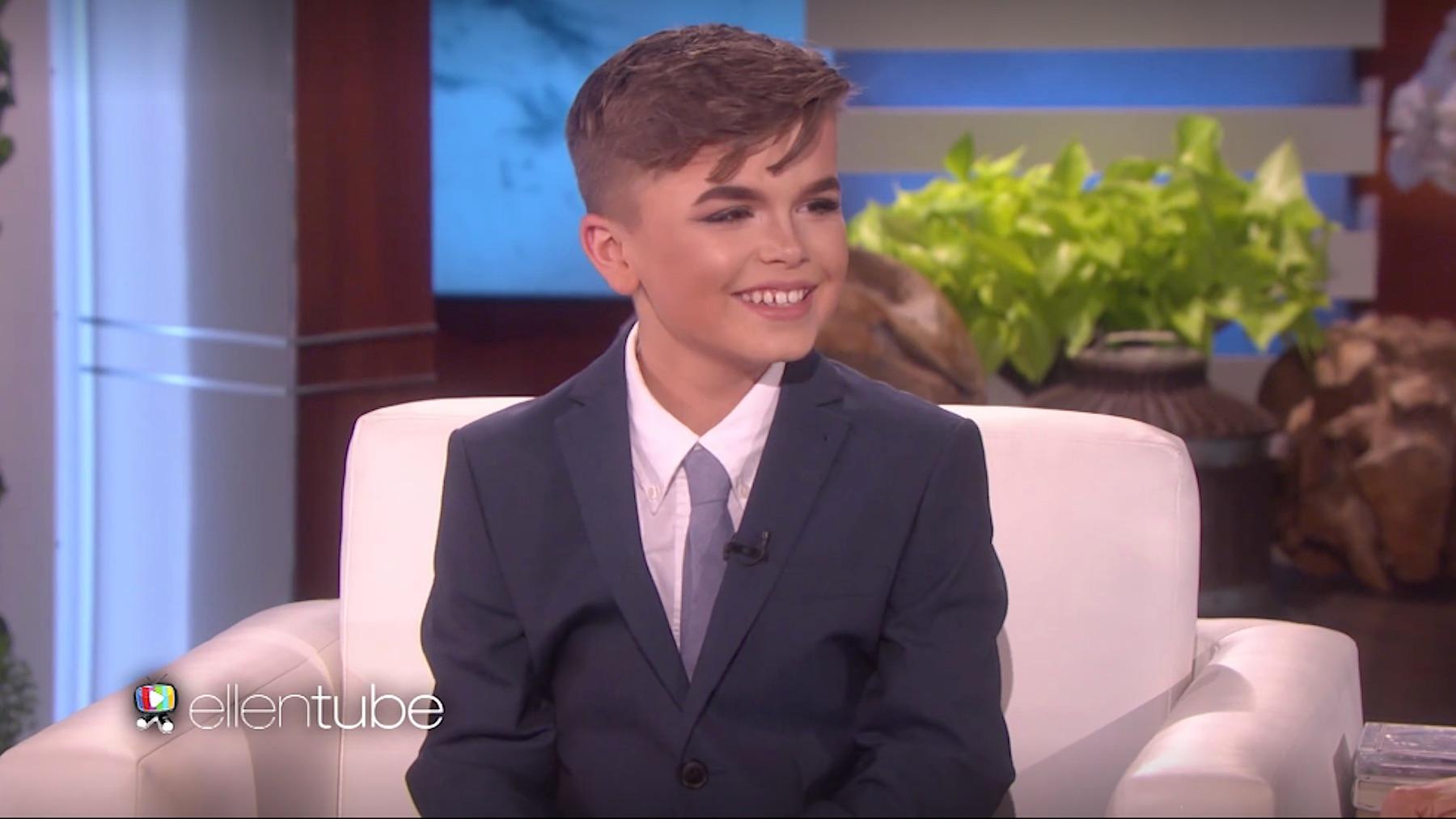 Little Boy Who Was Bullied For Wearing Make-Up Gets A Perfect Gift From Ellen
Reuben de Maid is a 12-year-old boy from Wales who has quite a set of pipes. He made an appearance on The Ellen DeGeneres Show last week in full-face glam make-up and did something very few adults would be brave enough to do on live TV—belt out "And I Am Telling You I'm Not Going" from Dreamgirls.
Article continues below advertisement
Reuben, who has a small but dedicated YouTube following, started out singing on his karaoke machine. He attracted enough attention to earn an appearance on Little Big Shots, hosted by Steve Harvey. When asked where he got a beautiful voice, he very sweetly told Ellen, "I think it just came from the inside." And practice, he admits. Reuben also does all his own make-up and has been doing it since he was about 8.
Article continues below advertisement
Ellen asked if he wears make-up to school, and Reuben said he does. She asked if he was bullied and Reuben explained that he was bullied for a few months. "In my drama group, I used to get hit, punched, and kicked," he said, "After two months, I tried to brush it off, but brushing it off doesn't work. So I stood up to them and I told my mom." Reuben got moved to a new school and has found his new classmates far more accepting. As they should be, because Reuben is a star:
Article continues below advertisement
Ellen congratulated him, saying, "Well, good for you for not stopping being who you are, that's really tough." She added, "And you look fantastic."
Later Ellen asked what he wants to be when he grows up, and to the audience's pleasure he said "a Kardashian," explaining that he'd like to have his own make-up brand, website, and YouTube channel with his sister. Luckily, Ellen set him up with exactly what he needs to make his dreams come true, including a make-up set, a new computer, and a backdrop with the whole Kardashian brood to stand behind him. Reuben's excitement was hard to capture:
But I think we will have a lot more of Reuben to look forward to if he was able to accomplish this much before he even got his own box light.