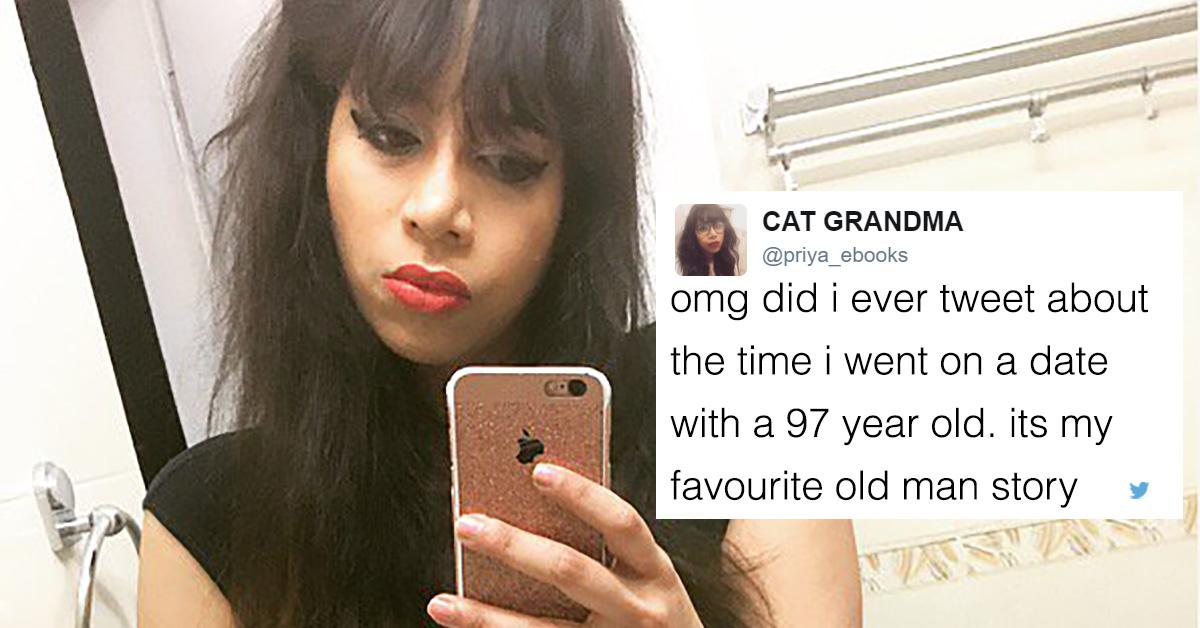 Woman Accidentally Goes On Date With '97-Year-Old' And Shares All The Details
By Mark Pygas
You NEVER know whats going to happen on the Internet. It could be anyone behind a screen telling you who they are, what they do, but until you actually meet them in person...you're in for a surprise.
Technology has revolutionized dating. In this day and age, you're only one right swipe away from meeting the love of your life. The issue? You're also one right swipe away from disaster. Cat fishing has become especially prevelant in online dating where people pretend to be someone else right up until the very last moment when you finally meet them. Take Twitter user Priya-Alika Elias, who recently shared the story of an OKCupid date that didn't go so great. In fact, she might have the funniest, albeit creepy, dating stories ever after her "date" turned up to be quite the misunderstanding.
Why? The guy she was chatting with ended up being about three times her own age. Yikes. Luckily for her she took it in stride for the most part.
This is where it starts getting good. This has the making of a movie some day. Maybe starring the UP old man after he finally decided to get with the times and try dating again.
And this is where things start taking a turn for the worse. Seriously, grandpa apparently has a pretty edgy side we didn't expect. Not so innocent anymore it seems.
Some people understandably had doubts about the story, as it seems like you could never really go that far before realizing it, but Elias assured them it was all true. We're glad cause we want to believe because it's just too good of a tale not to be true.