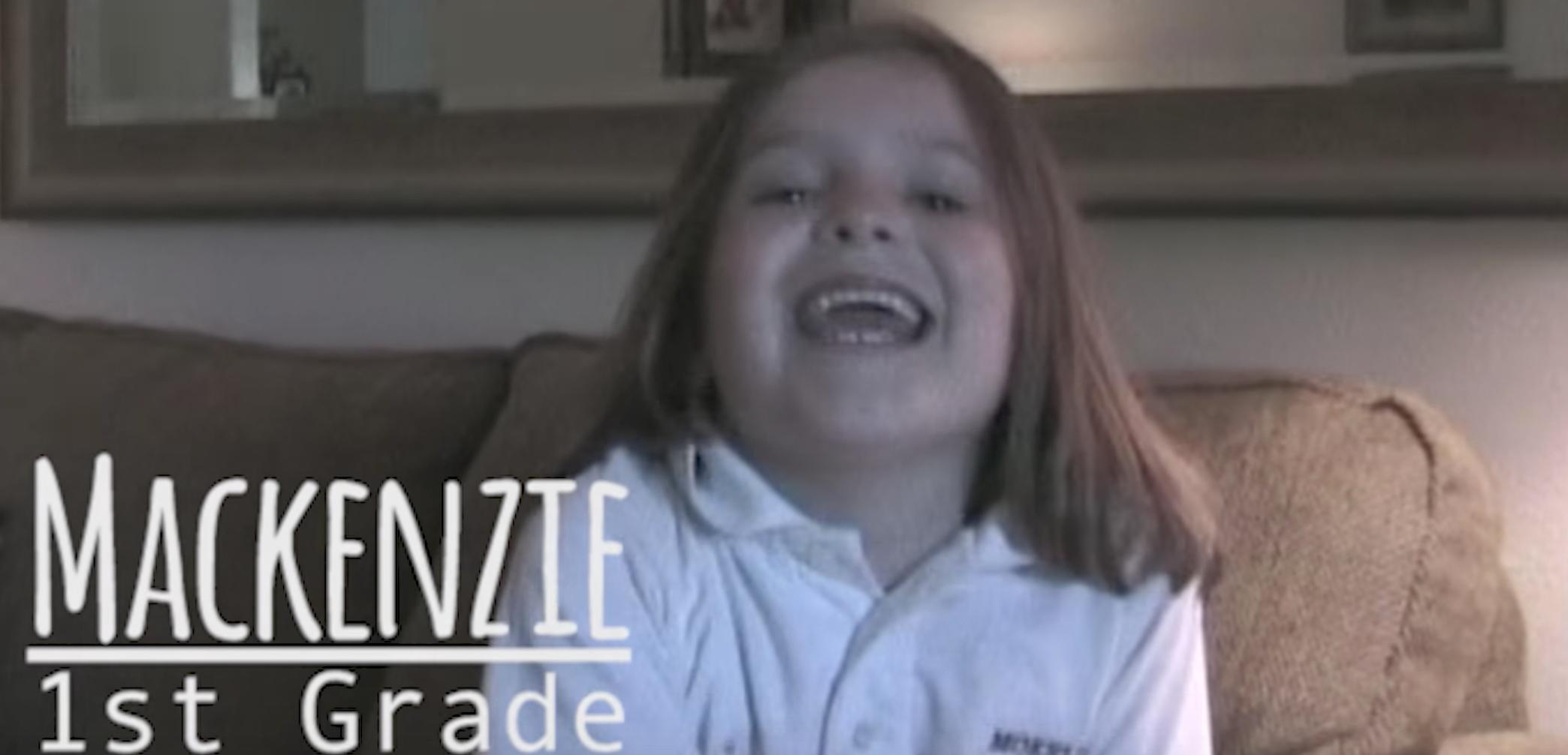 Dad Interviews Daughter On Every First Day Of School For 12 Years
Graduation season just came and went, and with it came countless photos of smiling children and proud parents. This year, however, one father went above and beyond the call of duty. He had been working on a video for twelve years, and finally released it.
Article continues below advertisement
Kevin Scruggs has been interviewing his daughter on the first day of school for the past dozen years. It all began on her first day of first grade and he has been doing it ever since. Now that his daughter, McKenzie, has finished twelfth grade, he has edited all twelve interviews together so we can see McKenzie grow up before our eyes.
Article continues below advertisement
At time of writing, the video is at nearly one million views and my guess is that this sets a new bar in parenting. I think we will see a lot more parents doing annual interviews with their kids. It is certainly a nice thing for the kid, the parents, and the world to have.
In fact, some people are already promising to make their own.
This seriously made me cry, loved it. What a fantastic idea this father had, I'm inspired to do that same.
Article continues below advertisement
I wish that I had kids but being 53 now it's looking pretty slim to nill. Nice video and great parenting!
Article continues below advertisement
Very touching. A reminder that we should cherish our children everyday because they grow up so quickly.
That's such a sweet thing! She and her family will cherish this for years. Perhaps one day she can edit it into a compilation of her own daughter's first day. (If she chooses, obviously.)
So congratulations on graduating, McKenzie! And congratulations on your A+ parenting, Kevin!