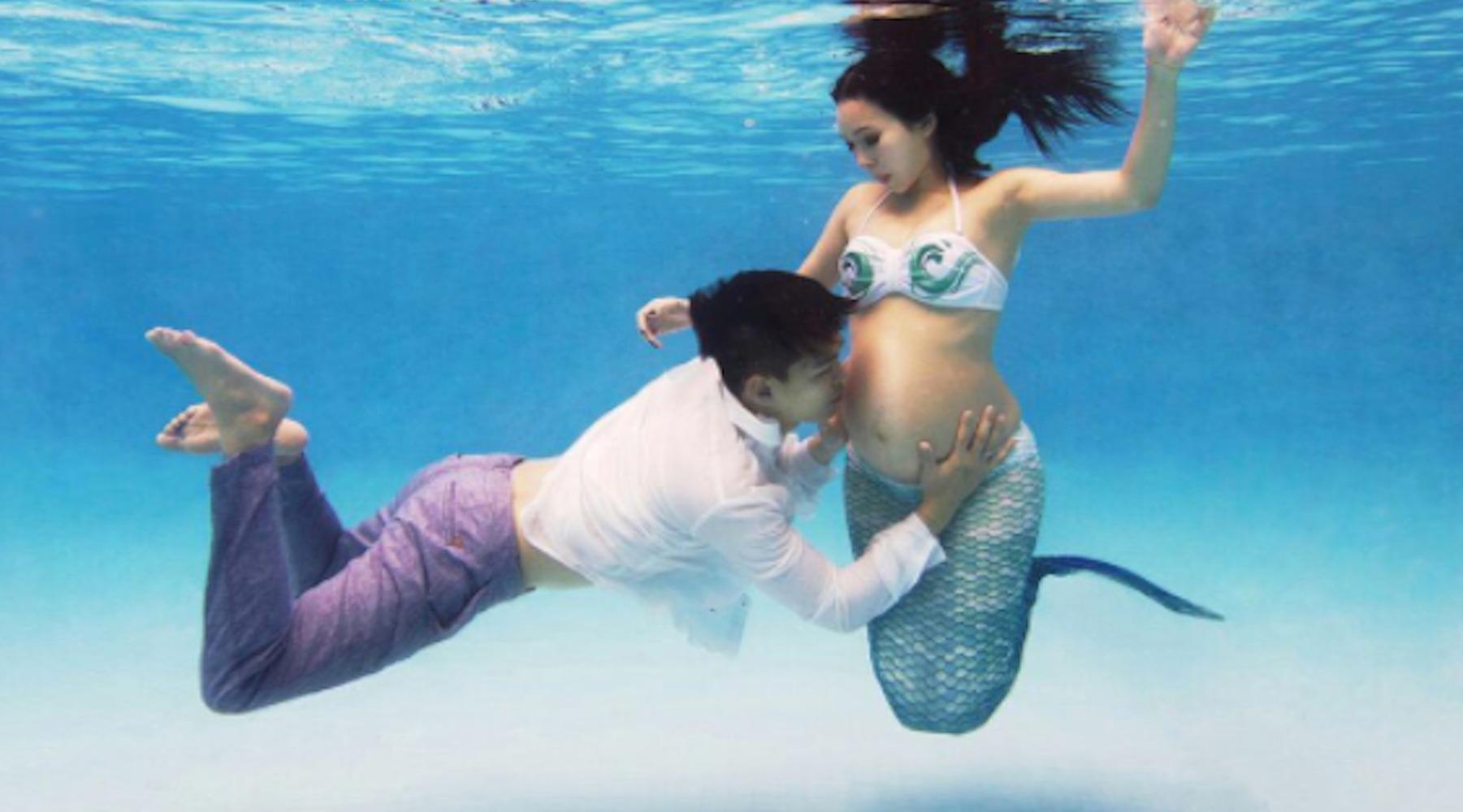 Mermaid Maternity Shoots Are The Dreamy New Trend For Expectant Moms
Maternity shoots are a very fun opportunity to get dressed up and wander through a verdant field with a flower crown on. This is presumably not normal behavior for the woman getting her picture taken; it's a nice fantasy vision of dreamy motherhood, before the baby is out and needs its diaper changed. If you're going to do a fantasy, though, why not go all the way and pretend to be a mythological creature of the deep? The trend of #pregnantmermaids on Instagram shows that many mothers see themselves as half fish:
Article continues below advertisement
Cosmopolitan reports that at least one photographer in Rio De Janeiro, Ulysses Padilha, has dedicated an entire project to the subject, donating some of the money from his shoots to organizations that fight ocean pollution. That's very nice, because a pregnant mermaid should not be floating in polluted waters!
But even aside from Padilha, the looks is incredibly popular and may inspire you to be a pregnant dragon or werewolf for your maternity shoot. Some of the pictures are just plain gorgeous, some are a little silly, but all will make you wonder, "If she's a mermaid, how did she get pregnant?"
Article continues below advertisement
Article continues below advertisement
Article continues below advertisement
Article continues below advertisement
Article continues below advertisement
Beautiful! My favorite photo I saw may be of this woman who admits that the behind-the-scenes work of getting a very pregnant woman into a mermaid tale is the best part of the whole adventure: