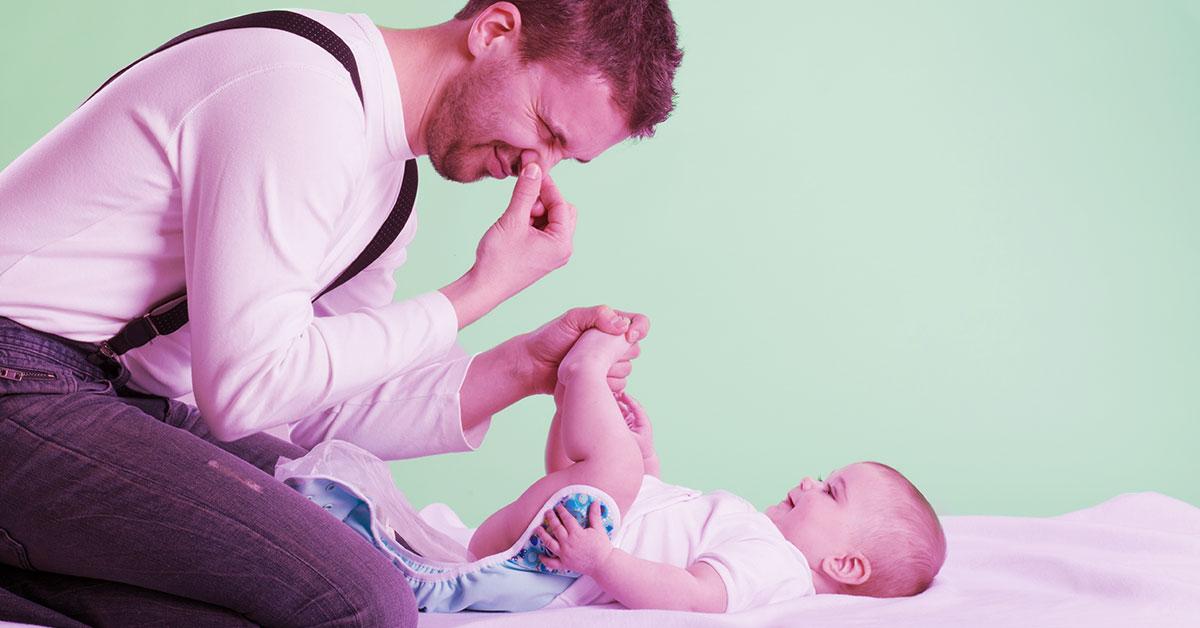 Dad's Post On Why Men Rarely Change Diapers Highlights Issue Everyone Forgets
Clint Edwards is a popular daddy blogger with a Facebook page called "No Idea What I'm Doing." This seems like false modesty, because a lot of people go to Edwards for advice and thoughts on his life as a parent. A recent post of his went especially viral, because it addresses what may be the worst part of parenting: dealing with someone else's bodily functions.
Though lots of people don't think about this, diaper changing is kind of hard for dudes. Not because they're just not as good at it, but because so many public facilities put the changing table in the woman's restroom. If you are a dad out alone, part of a same-sex couple, or even (wow) a dad who wants to take diaper changing duties to give your partner a break, you are in trouble.
Edwards goes to a Mormon church in Oregon, and he wrote about how speaking up may have changed dynamics at his house of worship forever:
Article continues below advertisement
He explains that he was initially nervous about pestering his community for a place to change his kid, but it paid off big time:
I'm calling this a win! The church I attend didn't have a changing table in the men's room. As a father with a young child I really hate when I can't change my kid. This isn't to say that I enjoy changing a squirmy poopy toddler. I don't. No one does. But I dislike placing the full burden of changing every single diaper on my wife even more. This whole parenting gig is a partnership.

Article continues below advertisement
But honestly, this happens a lot. Mel and I go somewhere, and there is no changing table in the men's room, so I am placed with the option of changing her on a nasty bathroom floor, or asking my wife to handle it time and time again. Or I'm out alone with my children, and I am left with no option to change my child outside of taking her to the parking lot. I have serious empathy for those single dads with young children who are doing this without backup.
This isn't to say that every single ladies room in America has a changing table, because that wouldn't be true. But in my experience, more often than not, the ladies room has one, and the men's doesn't.And if you are a father reading this, and you refuse to change your child and don't see this as a problem, cut the crap! You are making us all look bad. And if you are a company with a changing table in both restrooms, you rock!
Article continues below advertisement
So I brought all this up with some people at my church. I mentioned my frustration. I was that irritating dad who asked for change.And boom!I show up one Sunday to this. So it's a small change. It's one men's room out of a million. But for me, as an active father with a desire to care for my child, it was a serious victory.
DAD WINS! But Edwards isn't alone. Lots of other guys in the comments wanted him to know they were sick of changing the baby on top of their toolbox as well:
Article continues below advertisement
Article continues below advertisement
Ask for what you want, men! You know how to do that, right?