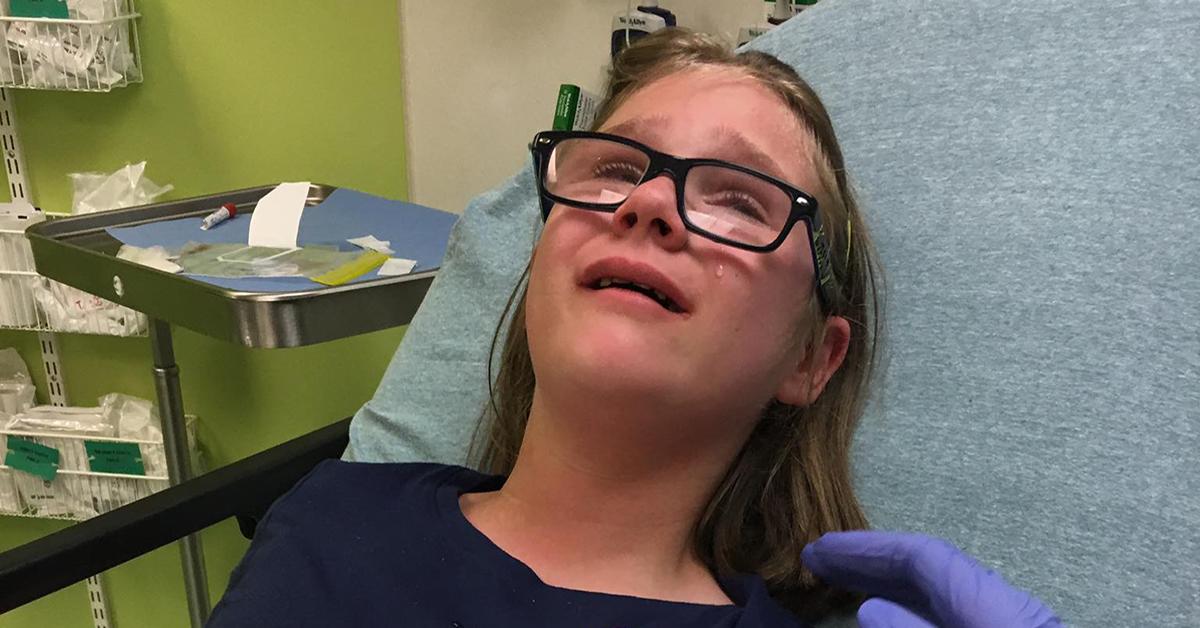 Mom Calls Out Anti-Vaxxers In Facebook Post After Daughter Gets Seriously Ill
Parents who refuse to have their children vaccinated can pose a serious threat to those who are unable to be vaccinated for medical reasons. Just ask Camille Echols, a pediatric nurse and mother.
Article continues below advertisement
Her young daughter, Ashley, had a kidney transplant when she was just 2 years old. Because of the surgery and her medication, Ashley was unable to be fully vaccinated against chicken pox because she was immunosuppressed and her immune system would have been unable to battle the weakened form of the virus that vaccines contain.
After being exposed to a child with chickenpox over the weekend, Ashley was rushed to the emergency room. Camille took to Facebook to share photos of her daughter, and a powerful message to anti-vaxxers.
Article continues below advertisement
Article continues below advertisement
"I've been relatively quiet on social media about the "Anti-vax" movement. I've seen smart-ass memes saying 'why would my unvaccinated kids be a threat to your vaccinated kids if you're so sure they work?'"
"THIS is why. There are people who cannot have live vaccines, like my daughter, who had a kidney transplant when she was 2 years old. She got one varicella vaccine but couldn't get the second because she was immunosuppressed and instead of developing immunity, she would have contracted the virus."
"She was exposed to a child with chickenpox this weekend and now we are in the ER. She's getting labwork, injections of synthetic immunoglobulin and then we have to wait to see what the infectious disease doctor says. The incubation period of chicken pox is 7-21 days. So even with all we are doing, she could still become sick in the next 3 weeks. And that would mean an automatic admission to the hospital for IV antiviral meds. She could become very, very sick from this."
Article continues below advertisement
"Please, if you are someone who believes your child will get autism from vaccines, PLEASE educate yourself. There isn't a single peer reviewed study that came to that conclusion. And the people choosing to skip vaccinations put children like my daughter at risk. She has been through SO much already. And this was avoidable."
In an update to the post, Camille addressed some recurring questions, adding that her daughter had been admitted to the ER so that she could receive VZIG, a medication for people with weakened immune systems who have been exposed to viruses, at the cost of around $5,000.
Camille went on to blame the resurgence of chicken pox, whooping cough, measles, and other diseases that had been in decline until recently on anti-vaxxers.