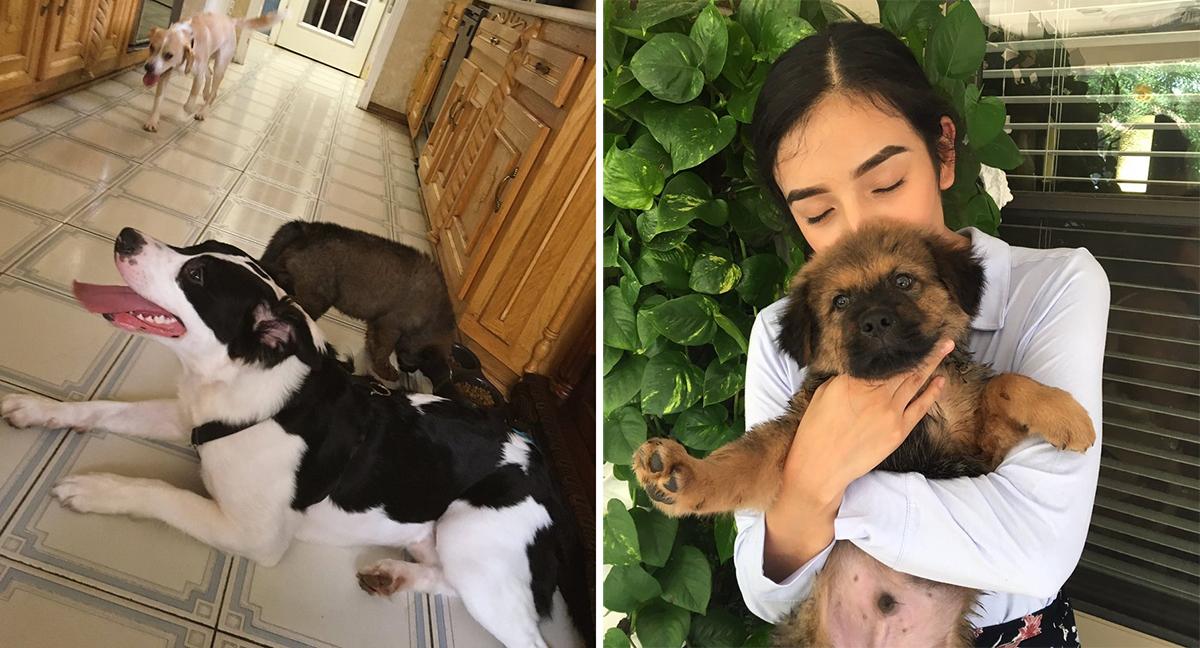 This Couple Gets A New Dog Every Year To Celebrate Their Wedding Anniversary
By Mark Pygas

Updated
Most couples have something special they always do on their anniversary. Whether it's going out for a meal, or a place you visit. The sister and brother-in-law of Twitter user Odalis have a slightly different tradition. Every year on their wedding anniversary, they get a new member of the family...
In a few years, they're going to need to get a bigger house. Twitter users seemed to love the idea, though. 
If my husband isn't up for this I don't want him

— ㅤ (@keptitsexy) June 25, 2017
Others weren't sold on the idea. 
This is honestly one of the worst financial decisions I have seen since Real Madrid signed Martin Ødergaard

— Connor Willie (@ConnorWilz) June 25, 2017
I mean this cool an all but im not trynna take care of 12 dogs at a time 😂

— Double Tee ⛈ (@Seth_Thurston) June 25, 2017
Let's hope they stay together for decades and assemble an army of dogs.