This Police Department's Hilarious PSA To Parents Is Going Viral
When a police department issued an open press release, the whole internet was laughing.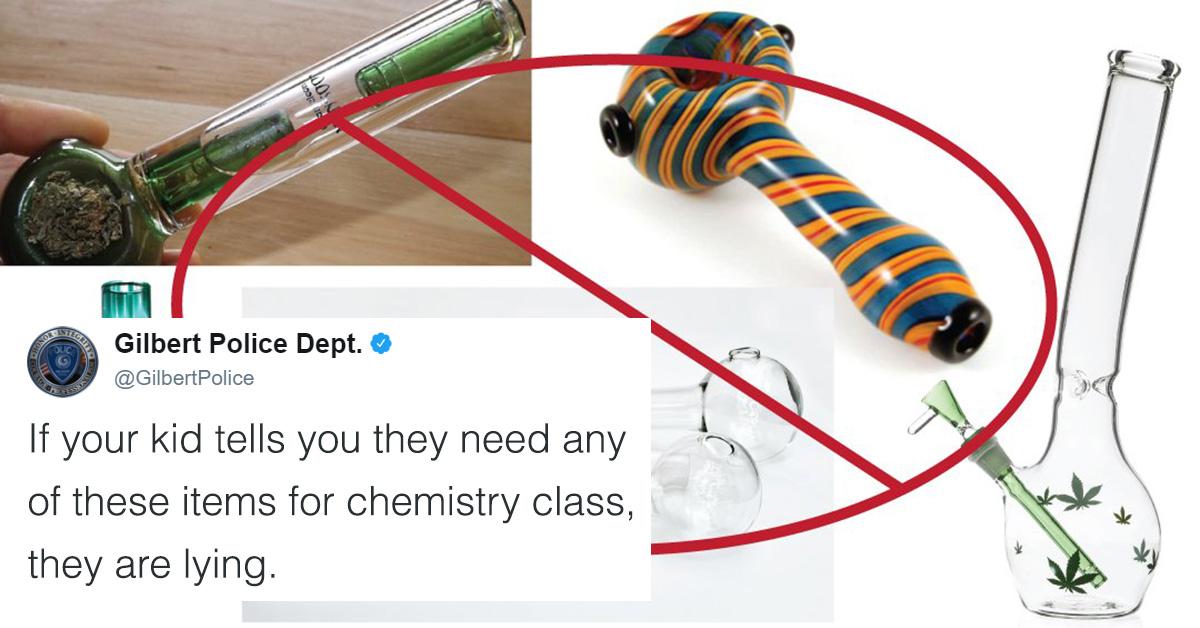 The town of Gilbert, Arizona, is in safe hands if their police department's Twitter feed is anything to go by. It's nearly time for kids to go back to school, and the department recently decided to put out a PSA for parents who might be tricked when it comes to back to school shopping...
On their official Twitter account, the Gilbert Police Department issued the following statement accompanying the photos below: "If your kid tells you they need any of these items for chemistry class, they are lying #BackToSchoolShopping #IDontThinkSo #ThursdayThoughts"
Article continues below advertisement
People obviously found it hilarious.
"I'm the official high school chemistry teacher of America and I require every student to possess these items," wrote one person on Twitter. Another added, "Well they sure came in handy when I went to school." A third chimed in to share a photo of all of his devices, captioning it, "What do you think of my chemistry set?"
Article continues below advertisement
Article continues below advertisement
This isn't even the first time one of their tweets has gone viral. Back in May, they pulled this stunt... "New meth field test kits have arrived. Call to arrange for an officer to meet at your next drug deal and we can verify before you purchase," the wrote.
Article continues below advertisement
Honestly they're pretty great when it comes to social media. "Roses are red, violets are blue, don't commit crime & we won't arrest you," they wrote alongside a photo on an officer.
Article continues below advertisement
And they're all about calling people out on Twitter. "Thanks for the video with the evidence against you," they wrote about one guy who posted about his crime on Twitter, followed by the hashtag "#AmericasDumbestCriminals." They've sure got a healthy sense of humor at that precinct! I'd love to move over there.
Article continues below advertisement
You're in safe hands, Gilbert.