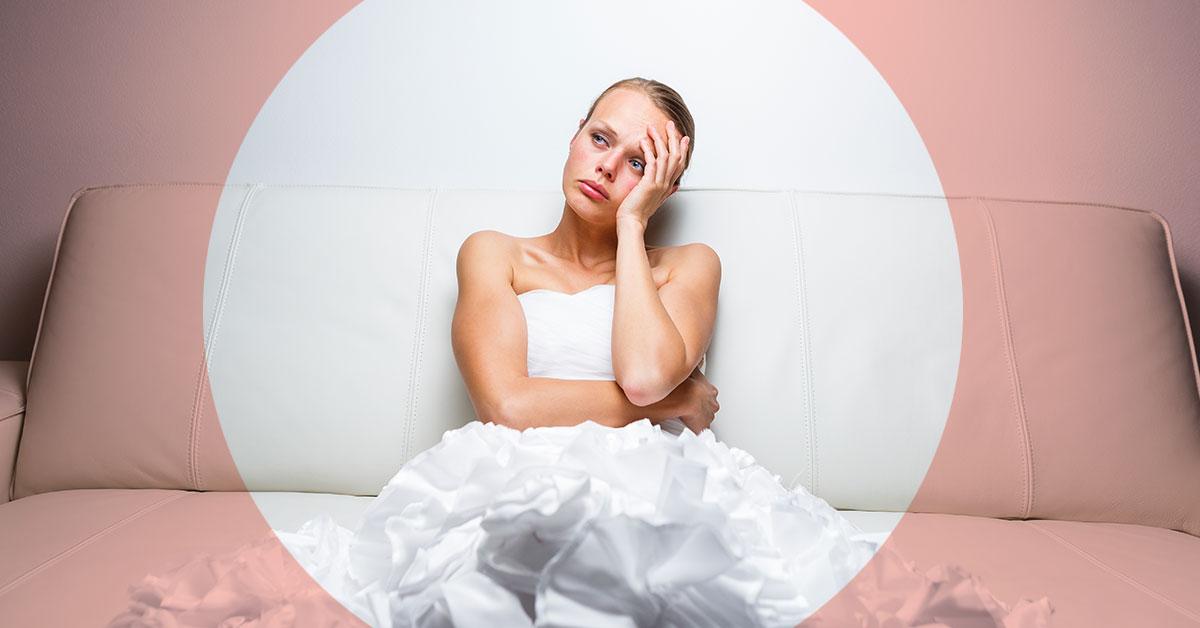 This Bridezilla Is Having Her Friends Bid On Spots In Her Bridal Party
There is never any shortage of people going completely insane when it comes to weddings, but a Reddit user has actually managed to shock people with this story about her sister starting a bidding war over spots in her bridal party. "Sistersbridesmaids" deleted her story, but the New York Post recorded it for posterity. Buckle up, you're about to be taken on a wild ride!
The poor beleaguered sister-of-the-bride wrote that her sister is kind of spoiled, but she never expected the antics that have come up since she got engaged:
Article continues below advertisement
"My sister was always very spoiled by our parents since she's the youngest of four kids and my mom had thought she wouldn't be able to have any more kids. Don't get me wrong, she can be very sweet and caring too, but she's just a very immature high maintenance person. Basically she got engaged a couple of months ago and will be getting married at the end of August."
"Anyway she still hasn't chosen her bridesmaids. Instead, she has sent out dozens of…invitations, to various girls. It's an invite to attend and participate in a 'bidding auction' on the six spots in her bridal party. Whichever six of all these chicks bid the most will be the bridesmaids. There's also an auction for being her maid of honor. My sister and her fiancé are using the money to fund the wedding and honeymoon."
Article continues below advertisement
Are you kidding me? Being in someone's bridal party can be very sweet and nice. It's also hella expensive, especially if the bride is demanding and high maintenance. I think it's safe to assume this one will be. Who would pay extra to pay extra? SOTB wrote that the bride thinks it's a great way to make the night fun for everyone:
"She just has a really big social circle from parties and I guess she invited everyone she even vaguely knows...I just find this really awkward and tacky. She's basically having people pay to be in her wedding....I told my sister they weren't lacking for funds because it's obvious and she just said, 'Well, if they'll already be bidding, we figure we should put their money towards a great event for everyone' as though this is an act of service she's doing for them. It's totally nonsensical."
And, apparently, the Mother of the Bride is on board: "My mom says I will 'look bad if I don't put in a bid when it's my own sister' and called me selfish."
Article continues below advertisement
Lots of people jumped in with advice on how to shut this Bridezilla down, mainly by refusing to participate in this nonsense:
Article continues below advertisement
Article continues below advertisement
Unfortunately, the original poster commented that there are some family dynamics at play:
Article continues below advertisement
A sister like that will always find a way to make you pay. My advice is that she should underbid, because she'll get that money squeezed out of her some other way down the line!